Faculty Featured at Summer Lecture Series
Galloway, N.J. – Stockton University faculty and staff members will explore topics such as Holocaust denial and the United States naturalization process during the 22nd annual "Salute to Stockton" educational summer lecture series at Shirat Hayam Synagogue in Ventnor, 700 N Swarthmore Ave.
All lectures are free, open to the public, and held Fridays at 7:00 p.m. as part of the Sabbath services. Question and answer sessions will follow.
The series' schedule is as follows:
July 26: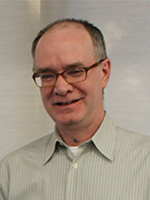 Thomas Kinsella, Professor of British Literature and Director of the South Jersey Culture and History Center (SJCHC), will present on the SJCHC's recently released publication, Migdal Zophim. Translated from Hebrew as "The Watchtower" in English, this publication consists of a republication of an 1889 book of the same name by Moses Klein that discusses the historic struggles of Jewish farming communities, as well as 20 additional accounts of the South Jersey Jewish farming colonies of Alliance, Rosenhayn and Carmel, dating from 1882 to 1907.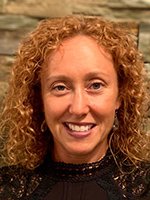 Aug. 2:
Melissa Holzman, an Adjunct Professor in the School of General Studies, will lead a presentation on Holocaust and genocide denial.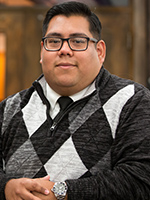 Aug. 9:
Irvin Moreno-Rodriguez, Program Assistant in the Sara and Sam Schoffer Holocaust Resource Center at Stockton, will discuss the United States naturalization process, what it means to be a citizen of the U.S., the benefits and responsibilities hitherto, and the common barriers individuals face when applying for U.S. citizenship.
Aug. 23: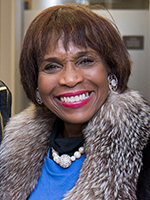 Beverly Vaughn, Professor of Music, will present "...And the walls came tumblin' down," a fast-paced, inspirational presentation of African American spirituals and songs encompassing themes of encouragement, victory, perseverance and faith, that will feature members of the Stockton Oratorio Society.
"This popular Town-Gown series has become an annual summer cultural highlight for both the congregation as well as our neighboring community," said Shirat Hayam's Rabbi Gordon Geller, who is also a long-time adjunct faculty member in Stockton's School of General Studies."
Reported by Kat H. Wentzell.

# # #
Contact:
Diane D'Amico
Director of News and Media Relations
Stockton University
Galloway, N.J. 08205
Diane.DAmico@stockton.edu
609-652-4593
609-412-8069
stockton.edu/media