South Jersey Culture & History Center Publishes 'Migdal Zophim'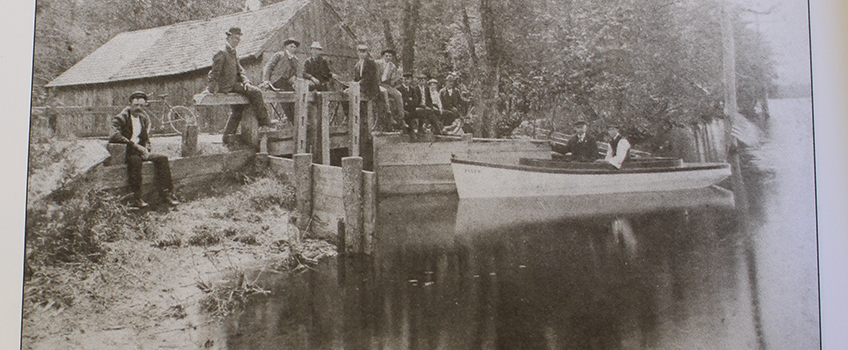 Galloway, N.J. – The South Jersey Culture & History Center (SJCHC), an organization supported by Stockton University, has released its latest publication, Migdal Zophim (translated from Hebrew as "The Watchtower" in English).
The first half of Migdal Zophim is a republication of the 1889 book by Moses Klein, an agent of the Association of Jewish Immigrants in Philadelphia. During the late 1800s, Jewish emigrants flooded into the United States to escape the regime of the brutally oppressive Russian czar. When they arrived to the United States, they faced similar discriminatory treatment, and sheltered in unhealthy ghettos. Klein, a Jewish Eastern European immigrant himself, took pity on these refugees, and worked to turn them into what he called "agriculturalists," or farmers; Klein believed farming to be an easily adoptable and sustainable way of life for non-native, non-English speaking individuals. Klein's Migdal Zophim details the tribulations the Jewish people had to overcome during the first 20 years from an on-the-ground, firsthand perspective.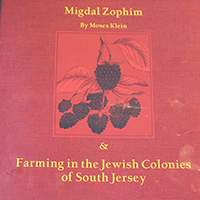 The second half of Migdal Zophim supplements Klein's work with 20 additional accounts of the South Jersey Jewish farming colonies of Alliance, Rosenhayn and Carmel, dating from 1882 to 1907. It includes reproductions of 20 original photographs of the towns along with 23 additional early photographs not printed in Klein's original text.
SJCHC interns assisted with the book's production, from copy-editing to designing the front cover. Stockton graduates Devyn Brown and Sara Brown served as primary editors. Eighteen Stockton students served as secondary editors, assisting with proofreading and cover design.
Migdal Zophim is $19.95 and is now available for purchase on Amazon or from the SJCHC. It will be available in Stockton's book stores in the near future. Original copies of Migdal Zophim are available for research purposes in the Stockton Library Special Collections. For more information, contact SJCHC Director Thomas Kinsella at Thomas.Kinsella@stockton.edu.
Reported by Kat H. Wentzell.
# # #
Contact:
Diane D'Amico
Director of News and Media Relations
Stockton University
Galloway, N.J. 08205
Diane.DAmico@stockton.edu
609-652-4593
609-412-8069
stockton.edu/media