11 Reasons to Transfer to Stockton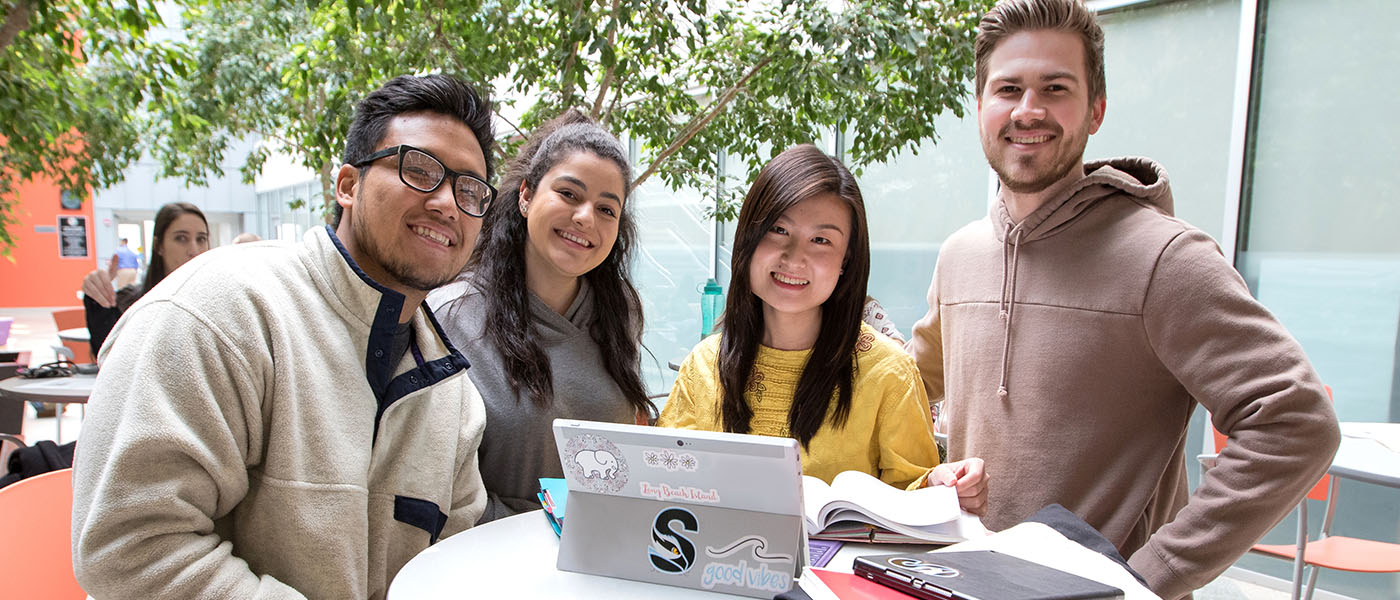 Visit our Transfer OPEN HOUSE on July 23.
Easy Transfer Process.
Stockton University offers students Degree Works, an electronic degree evaluation tool that summarizes your progress toward your degree based on your academic record and will assist you in selecting future courses. Transfer students can use the tool to see exactly which of their transfer credits are taken at Stockton. Degree Works also offers a comprehensive semester-by-semester course planner, look-ahead features for future courses, GPA calculators and what-If evaluations for other majors and minors. For more information, visit stockton.edu/degree-evaluation.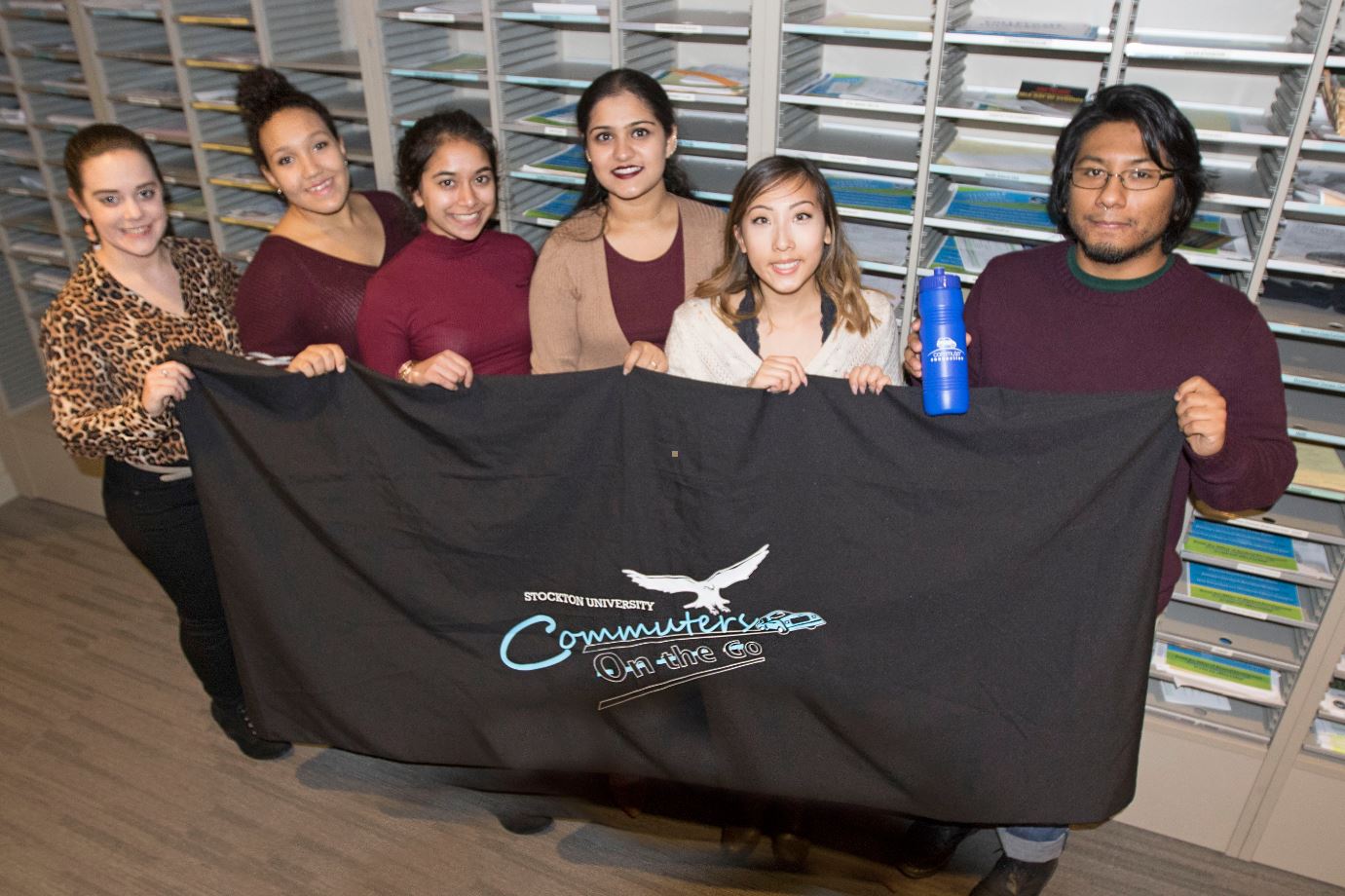 Affordability.
Stockton University's annual tuition and fees for full-time students are below the average among New Jersey's senior public colleges. Stockton also offers flat-rate tuition allowing students to take extra credits at no additional cost.
Easy Commute.
A majority of Stockton students come from New Jersey's Atlantic and Ocean counties. Students who live off-campus can enjoy an easy ride to their courses. With resources like Commuter Connection, Free to Be Early Learning Center for child care and Commuters on the Go, Stockton students living off-campus can enjoy similar experiences to on-campus students.
Service-Learning Opportunities.
Students who wish to impact communities near and far can enjoy classroom and co-curricular activities committed to serving others. Service projects include working with Books Without Borders, beach cleanups, tutoring younger students, visiting the elderly, animal projects, building renovations with Allies in Caring and much more! Those who participate in service-learning activities learn civic innovation and responsibility, form relationships with potential employers, receive recommendations for jobs, and gain experience that will add to a resume or portfolio. Visit stockton.edu/engage for more information on activities and clubs on campus!
Internships.
Stockton students work in a number of internship opportunities throughout New Jersey and beyond. The Washington, D.C. Internship and the Disney College Program are just two popular internship programs offered at Stockton. Internships can be either unpaid or paid, held in the summer or during the academic year, and for credit or not for credit. Test your career possibilities. Visit stockton.edu/career-center.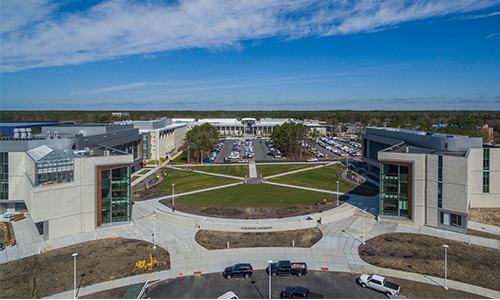 Location.
The University's 1,600-acre campus, situated in the Pinelands National Reserve, is New Jersey's largest university campus. Stockton seeks to promote an ethic of resource conservation, sustainability, and social justice on our campuses and throughout the region in its strategic planning and operations as well as its teaching, research and service. Our new Academic Quad includes a Health Sciences Center and second Unified Science Center that will give students hands-on experiences in state-of-the-art nursing, science, exercise science and sustainability labs.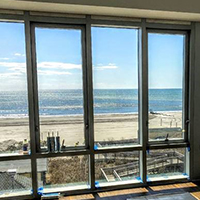 Beachfront living and learning.
Stockton's new Atlantic City campus, opening in fall 2018, offers beachfront living in new student housing on the Boardwalk, and the opportunity for internships in the city.
Use the free shuttle service to take classes at both campuses
Sense of Family and Support
Students, faculty and s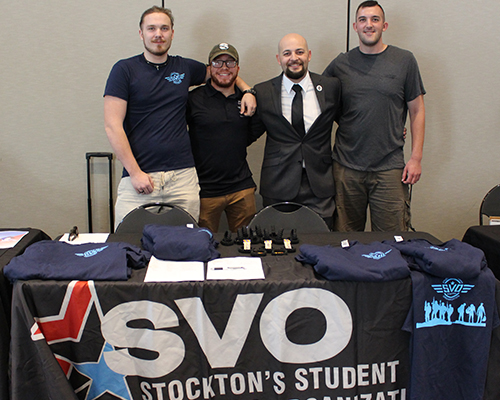 taff create a close-knit community striving toward common goals. We are large enough to offer a variety of learning opportunities, but small enough for that sense of family. Stockton University embraces a collection of shared values and standards for excellence that carry over to each member of our community. To learn more about Stockton's mission and values, visit stockton.edu/mission-statement.
The Office of Military and Veteran Services assists service members and veterans with eligibility for G.I. education benefits, receiving referrals to a wide range of support services and connecting with their fellow veterans by becoming a part of Stockton's Student Veterans Organization.
The Learning Access Program, educates, advocates and facilitates equal access for students with disabilities, maintaining a welcoming, inclusive and accessible campus community.
The CARE Prorgram (Coordinated Actions to Retain and Educate) assigns personal mentors to help participating students develop the skills they need to succeed and support them on that journey.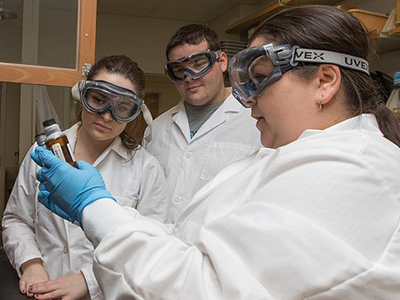 Degree Programs.
Stockton University offers more than 40 undergraduate degree programs as well as 14 advanced degree programs, seven educational endorsement programs, seven certificate and preparation programs, and a vast array of minors. To explore our schools, visit stockton.edu/academics.
Scholarships for Transfers.
Stockton offers scholarships specifically designed for transfer students only. Scholarships include the Excellence in Academics Award, Stockton Urban Leadership Award and NJ Stars II. To learn more, visit stockton.edu/scholarships
Commencement at Boardwalk Hall.
Choosing Stockton means graduating at Boardwalk Hall located on the iconic Atlantic City Boardwalk. Constructed in 1929 as the country's original convention center, for 85 years Boardwalk Hall has dazzled guests and residents of Atlantic City with legendary stage icons such as Elton John, Paul McCartney, The Rolling Stones and The Beatles.
Finish strong at Stockton University by joining us for a transfers-only Open House on Monday, July 23.
# # #
Contact:
Diane D'Amico
Director of News and Media Relations
Galloway, N.J. 08205
Diane.D'Amico@stockton.edu
609-652-4593
stockton.edu/media