Student Success Scholars Program
The Student Success Scholars Program is a program designed to assist students with their overall experience at Stockton University.
Let us help you:
get organized
better manage your time
develop your academic and career goals
become an autonomous learner
empower you to succeed
The Program aims to help students navigate and maximize the benefits of various academic and student life resources available at Stockton and includes individualized mentoring by Stockton faculty and staff and trained peer mentors.
When you join the program you will be assigned a personal mentor or a peer mentor who will work with you. The Program requires at least one face-to-face meeting and weekly updates via phone, texting, or email with your mentor.
Students must bring all relevant materials to their meeting including class syllabi and notes.
Your mentor can refer you to any appropriate services on campus that will help you reach your objectives.
---
Please complete the application below to join as a program participant
Upcoming Events and Workshops
Featured Mentee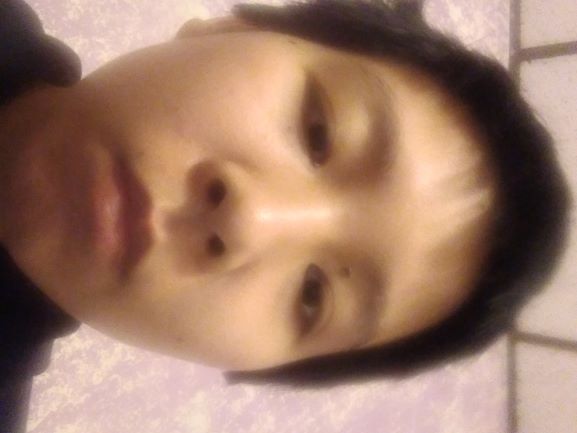 Janus Liu 21'
Major: Biochemistry and Environmental Science
Volunteer Work: I have volunteered with Clean Ocean Action to help with Brick Beach Cleanups in college. I also did some reading to children and making crafts with seniors at the Brick Library.
Student Organizations: Environmental Club, Pathways to Healing
Career Goal: Either a job at a nature park or herbal medicine center
Favorite thing about Stockton: I love walking around the campus looking at the trees and listening to the birds. The campus is very quiet and peaceful.
Why I joined the SSS program: College was continuing to become more difficult, and I was struggling with some of the class materials for my science classes. The Student Success Scholars Program helped me plan better communication with my professors about ways to improve my studying for exams, and my mentor helped point me in the right direction when I was not sure what to do about academic and financial resources. The workshops and talking with my mentor helped me develop good study strategies to learn the material and helped me build better communication skills with people so that I could talk about difficult things in the class work that I had been struggling with.
Successful Experience: The Student Success Scholars Program has been an amazing experience that has helped shape me into a better and more well-rounded student. As college reaches its end, I am hoping to maybe work on mentoring other students and maybe work on some community service learning and apply for internships.
Featured Peer Mentor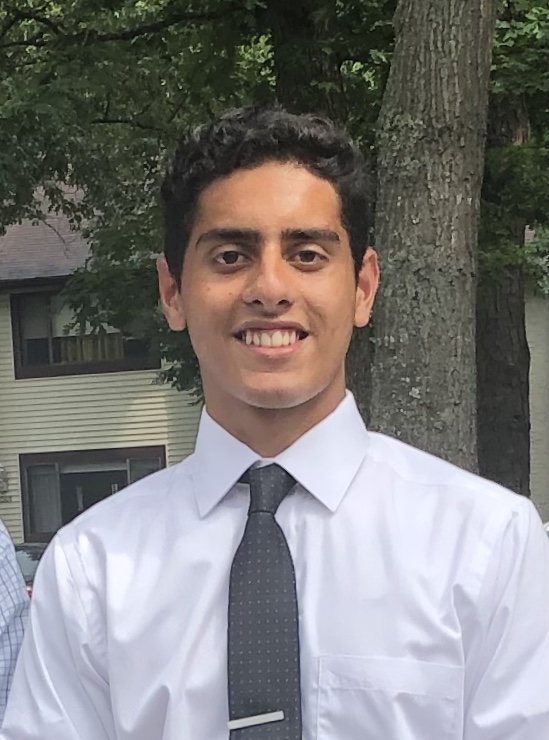 Hari Acharya
Major: Biochemistry & Molecular Biology (Graduation: 2023)

Volunteer Work: I'm a tutor for Stockton's Homework Assistance Program at the Pleasantville Library (and Zoom!), as well as a Peer-Mentor for the Honors Program and the Student Success Scholars Program!
Student organizations: I'm the President and Founder of the Pre-Medical Club of Stockton University (@PMCSU on Instagram!), a member of Stockton's Honors Program, and an Active Member of Delta Epsilon Mu!

Post Graduate Interest or Career Goal: After graduating I plan to apply to medical school and pursue my dreams of becoming a physician! My dream medical school is Cooper Medical School of Rowan University in Camden and I'm still deciding on a specialty as I continue to learn more and more every day.
Favorite thing about Stockton: My favorite thing about Stockton is the people. Everyone from my friends to the faculty has had a large influence on helping me grow into the best version of myself. I couldn't have asked for a more supportive environment. Not only has this helped me do well but it's also what allows me to continue to help others reach their goals as well. (Shoutout: Dr. Burleigh, Dr. Rajaraman, Dr. Colon, Dr. Brown, Dr. Pollock, Dr. Schroer, and Mr. Itaas!)
Why I joined the Student Success Scholars Program (3S) as Peer Mentor: I joined the Student Succes Scholars Program as a Peer-Mentor to reach and help more of my peers succeed. Efficiently prioritizing your tasks and creating a framework for your goals is essential to one's overall academic success, as well as creating a memorable college experience. I would help many of my friends and classmates overcome gaps in their learning by showing them the methods that worked for me in order to help them perform the best they possibly could. I have always believed in the idea of sharing knowledge and information that can help someone. I felt that I can reach more of my peers and help more students succeed with the help of the Student Success Scholars Program.
Featured Faculty/Staff Mentor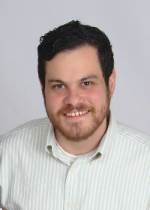 Name/Position: Steve Kalman, Assistant Professor of Chemistry
Education: B.S. in Chemistry from Muhlenberg College, Ph.D. in Inorganic Chemistry from the University of Virginia
Work experience: Before coming to Stockton, I was a Ph.D. student/research assistant/teaching assistant at the University of Virginia
Interest/hobbies: Spending time with my wife and daughter, watching television, listening to music, playing the guitar
Favorite album: Abbey Road by the Beatles
Favorite things about Stockton: The dedication and commitment of faculty and staff to the success of our students and the strong sense of community
Why I joined the CARE Program as a mentor: One of the reasons I am at Stockton is because I care about the success of our students. The Student Success Scholars Program has provided me with an additional opportunity to personally invest in our students, especially in cases where the students could really benefit from extra guidance.