Banner 9 Support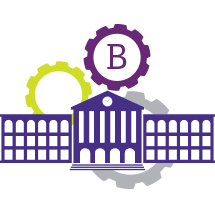 Stockton is in the process of migrating to Banner 9. The ITS Help Desk is committed to providing faculty and staff with the best support during the migration. Below please find information to help you get started and find your way around the new interface. For additional assistance, contact the ITS Help Desk by e-mail at helpdesk@stockton.edu or by phone at (609) 652-4309.
What's the preferred browser?
For most functions, we recommend Google Chrome or Firefox. Internet Explorer is still the recommended browser for scanning documents in BDMS Xtender.
Where do I go to access Banner 9 (Fomerly known as INB)?
In the Portal Login Page, click on Banner 9 Pages
How do I search for Forms?
The search tool is available as soon as you log in to Banner 9. Just enter the form name and hit the Enter key

As you type the form name, the search tool will automatically list forms that match the first few letters

Will the keyboard shortcuts change?
There are some differences between Banner 8 and 9. Click here for a complete list of shortcut keys
Support by Product
Banner Student (Coming Soon)