Graduate Assistantships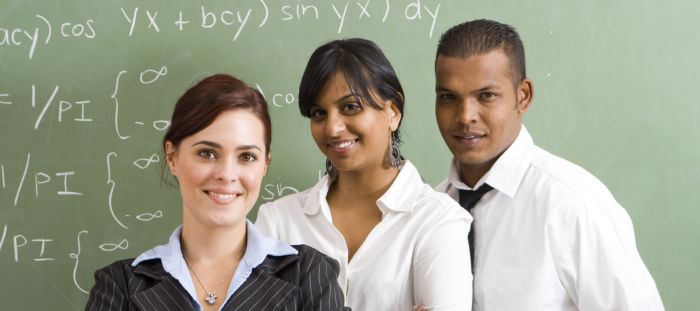 Tax implications...
-research support might be taxable!
Graduate assistantships are an important form of financial support for degree-seeking graduate students and are offered by each of the graduate programs. Assistantships are granted in the form of tuition waiver and can vary from a one credit waiver to (nine) credits or the maximum tuition charge per semester, whichever is applicable. Awards are made on a semester basis during the academic year (August-May). Nominations are made by the faculty and program chair of each graduate program and are then forwarded to the Director of the Office of Graduate Admissions for final approval. Students who are approved for an assistantship will receive an offer-of-appointment letter from the Office of Graduate Admissions.
Graduate Assistantship Application & Handbook
Application Process
Students must submit a Graduate Assistantship Application Form and letter of interest no later than October 31 for Spring semesters and March 31 for Fall semesters. Application forms can be obtained online or from the program chair. Please refer to individual program guidelines regarding specific requirements, as these may vary for each program, including any additional forms or applications required by the program chair.
New students may submit their completed application to the Office of Graduate Admissions (N-Wing 007).
Returning graduate assistants may submit their application directly to their program director.
Duties
The main purpose of a graduate assistantship is to further the professional and/or academic development of the graduate student. While the graduate assistant's duties may involve some clerical work, the assistantship is expected to serve as a meaningful learning experience. For example, a graduate assistant may:
Work collaboratively with faculty on a research or program project
Work collaboratively with faculty on curricular projects for an undergraduate course
Gather and analyze data for the program
Design a Website
Perform other tasks as determined by the student's graduate program
Assist the Office of Graduate Studies on a project related to graduate education
To the extent possible, graduate assistants are assigned to units that complement their areas of academic study. Generally, the maximum number of hours in an assistant's workload is in proportion to the number of credits for which a student receives a tuition waiver. The work hours are as defined by the program or unit in which the assistant is assigned, consistent with University policy. In some instances, temporary work assignments may be made in the evening or on weekends to meet the special needs of the graduate assistant's work or research assignment.