Distinguished Research Fellowships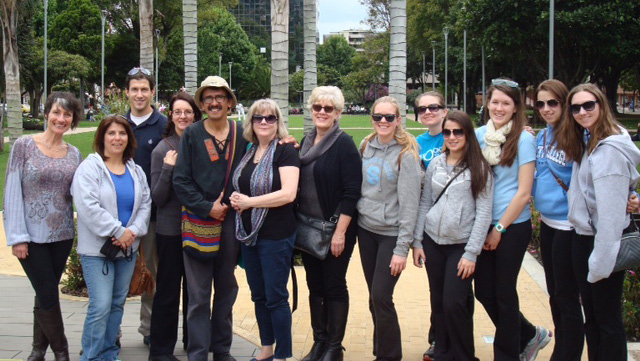 Spring 2015 Distinguished Research Fellowship Awardees from Stockton's MSOT program along with faculty & staff from the School of Health Sciences provided clinical services and lectures in Bogota, Colombia.
---
Awards (stipends) are available up to $2000.00 per project to assist graduate students in pursuit of projects of a research and/or creative nature.
Research Criteria
Projects must meet all of the following:
) will contribute to the evidence based concepts, theories, and/or practice within one's discipline.
) will result in a peer-reviewed journal article and/or presentation at a professional conference, seminar or workshop on the state, national, or international level.
Application Deadline
Fall Funding Cycle: December 1
Spring Funding Cycle: March 1
Eligibility Criteria
Students must be enrolled full or part-time as matriculated graduate students at Stockton during a.) the semester immediately preceding, b.) the semester in which funds will be utilized; c.) the semester in which the second half of the funding is paid. Sutdents must be in good academic standing as defined by a minimum cumulative grade point average of 3.00 on a 4.00 scale.
Guidelines and Application Procedures
Listing of Prior Recipients

Student Research Funding Opportunities and Sponsored Programs