Legacy Bike Ride

10th Annual Bike Ride
Weather Update
We are monitoring the weather. Any decision to delay the start or cancel the ride would be made after 7:00 a.m. Saturday. Rain will not cancel, severe weather or pending severe weather will prohibit us from riding. Regardless, packet pick-up and lunch will go on.
2018's GLJ Legacy Ride will be special. It is our 10th annual ride and we will also be commemorating the 50th anniversary of G. Larry James' 1968 Olympic gold medal with a really cool commemorative t-shirt, special towel and a one-time only opportunity to purchase Stockton Legacy cycling jerseys and shorts. After all, it is the G. Larry James legacy, a legacy of helping students succeed, which forms the basis for the GLJ Legacy Ride. With a successful 2018 ride, we will close in on $200,000 in net proceeds raised for scholarships since the ride began in 2009.
Early summer in South Jersey is a great time to experience the beauty of the Pine Barrens on bike. Thanks to our magnificent sponsors (listed below), the 10th annual ride will be well supported with rest stops and a great lunch. Riders can choose between 12, 30 or our 62 mile metric century over our low traffic, scenic roads. Afterwards, join us for lunch in Stockton's Campus Center. When you register a friend, before May 22nd, you both get a discount.Get some friends and come ride one of south Jersey's best cycling events, while supporting scholarships for deserving students. Come help us do more!
Course map is also available on the registration page. Riders with specific questions can send an e-mail to craig.stambaugh@stockton.edu
Onlne Registration is now closed. Please join us on Saturday, June 2. Day-of-registration will open at 6.45a.m. Fee is $60.
OUR 2018 SPONSORS
GOLD SPONSORS


SILVER SPONSORS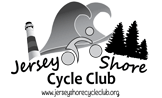 BRONZE SPONSORS



Order Commemorative Cycling Apparel by using the link below and following the instructions. Order deadline March 31. Delivery of apparel is slated for mid May.
If you have ordered through Verge before use the Existing client log in. New customers will need to register an account
Once logged in, click on the team store tab
Enter the password to the team store – "ST18" and place items you wish to purchase into your "cart".
Use the available sizing chart and view the actual design on the left side of the page.