News & Events
School of Business...IN THE NEWS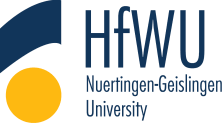 Visit began on November 1 with lunch for NGU's Dr. Erskin Blunck and Dr. Andreas Schittenhelm, hosted by Dr. Warren Kleinsmith, Dr. George L. De Feis, Dr. Patricia Suppes, and Mr. Yibin Feng from Stockton University. Afterwards we toured the campus visiting the Multicultural Center, Office of Diversity and Inclusion, Office of Global Engagement, and meeting the Business Studies Program Chair (Dr. Kerrin Wolf) to discuss joint programs. We ended the day with a visit to Dr. Joe Bertolino ("President Joe"), who officially welcomed our NGU guests and discussed our Memorandum of Understanding and Agreement on Student Exchanges, which are up for renewal next year, having first been signed in 2021. Student exchanges this Fall 2023 brought four students from NGU to Stockton University. Also, Dr. De Feis served as a "visiting professor" to NGU in Germany in the Spring 2023. On November 2, Dr. Blunck and Dr. Schittenhelm made a presentation on Germany to Dr. Choudhury's human resource management class, which was very well received.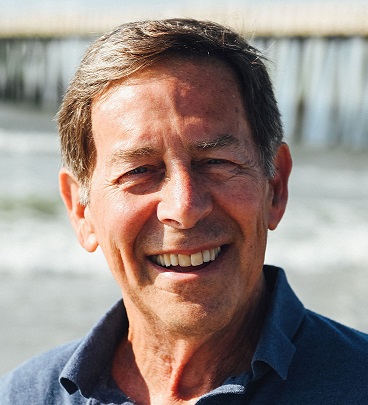 Finance Professor Michael Busler was recently featured in WalletHub's piece about Credir Cards for College Graduates.
Read the full article here.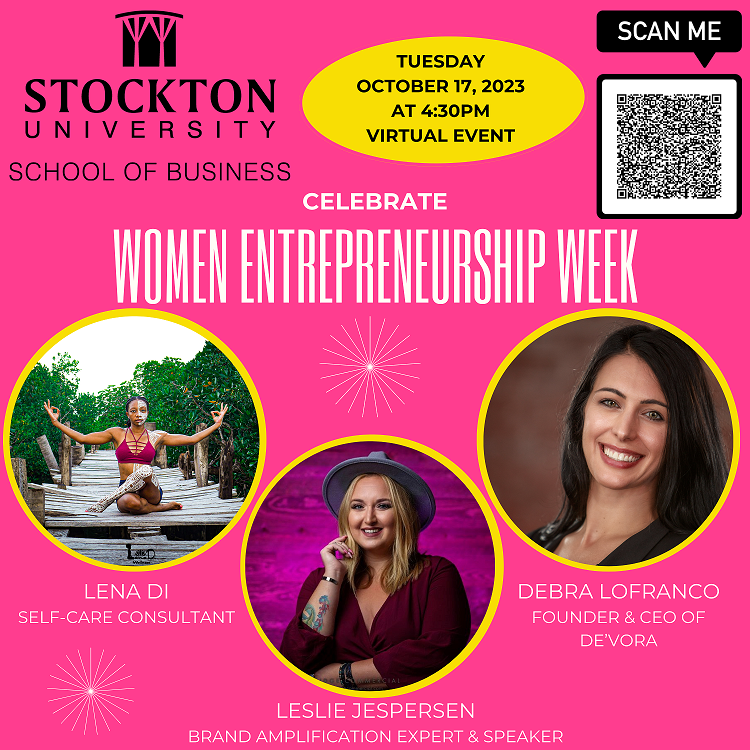 Join the School of Business as we celebrate Women Entrepreneurship Week 2023 with our Virtual Panel of inspirational women entrepreneurs on Tuesday, October 17th, at 4:30pm.

Our entrepreneurial women panelists will share their stories of growth, success, and even struggles while helping to educate and ignite future women leaders.

Event details are located below. Faculty & Staff, please encourage your students to attend.

Registration is required for the event and can be done so here: https://stockton.zoom.us/.../tJ0vce-pqzMvHtyizuk...

We hope to "see" you there!!
School of Business Professors Noel Criscione-Naylor, Jennifer Aarons and Petar Dobrev recently appeared on
ThinkTech Hawaii
where they discussed the Wide World of Esports.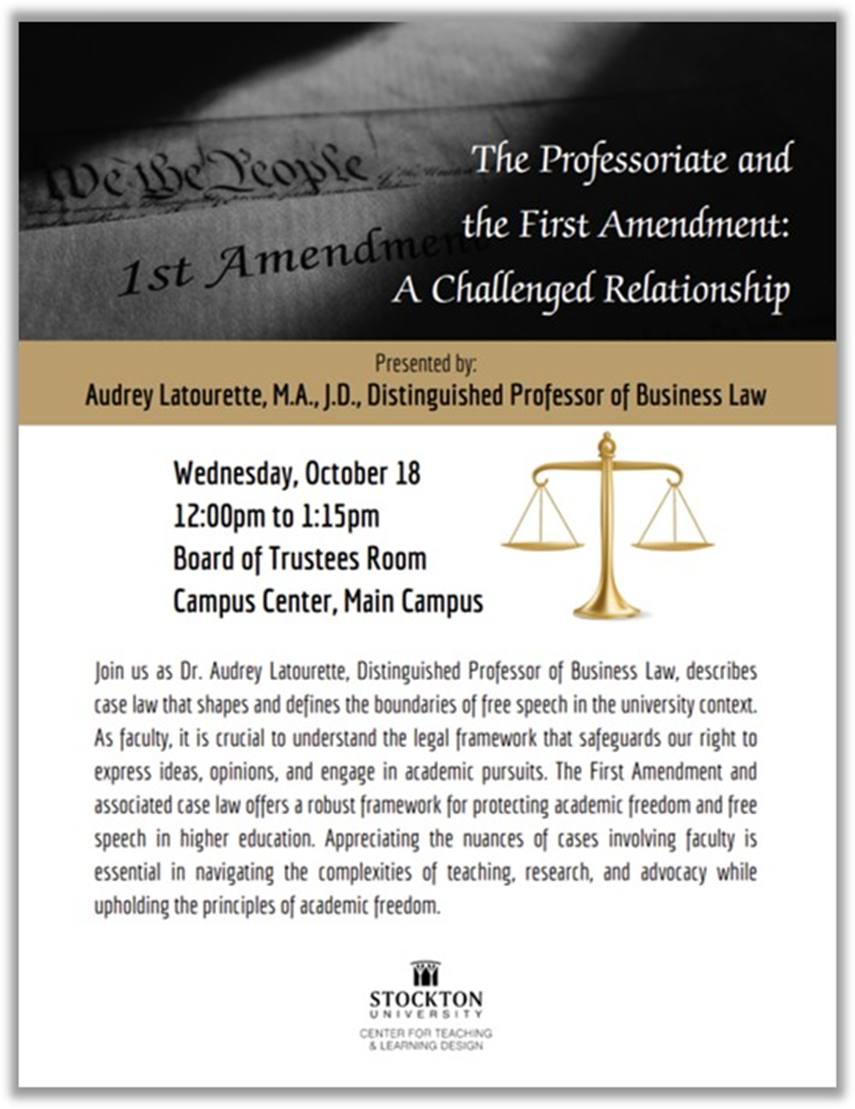 Distinguished Professor Dr. Audrey Wolfson Latourette, M.A., J.D. will be presenting on Wednesday October 18th:
The Professoriate and the First Amendment: A Challenged Relationship
This presentation will address a critical area of discussion for all faculty members in the University context.
This is a wonderful opportunity to support one of our Faculty members while exploring academic freedom and free speech in higher education.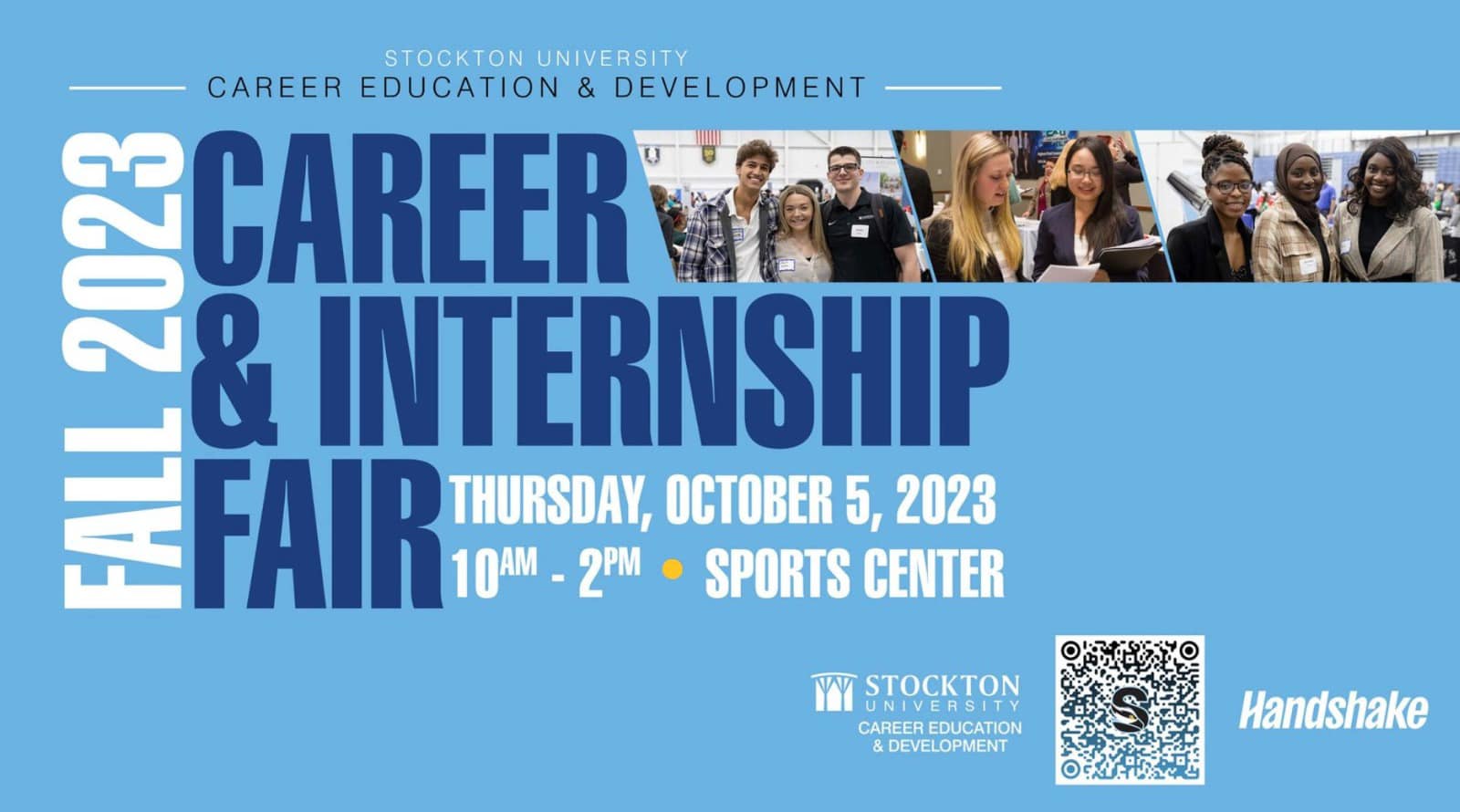 The Career Education and Development Office will be hosting their 2023 Fall Career & Internship Fair on Thursday, October 5th from 10:00am - 2:00pm in the Sports Center. This fair is open to Stockton University students and alumni of all years and majors. The event draws in employers from a variety of industries who seek intern and full-time candidates. Students and alumni have landed their next opportunity at this fair year after year.
Bring your Student ID or Alumni Card, copies of your resume and dress to impress.
Log in or Create a Handshake account to register and view registered employers.