Teaching & Learning

Stockton has achieved remarkable success in terms of student retention and graduation rates because of its personalized approach to teaching and learning.
Sciencepallooza Lets Students Soak Up Science, Visit Campus
Fun is part of the name, and Stockton University's Sciencepallooza didn't disappoint when about 80 students from Camden County Technical School gathered on campus on June 2 to learn about making slime, how volcanoes work and growing healthier food.
The event was created by the Stockton School of Natural Sciences and Mathematics (NAMS) to introduce high school students to Stockton and promote STEM or Science, Technology, Engineering and Math careers.
"There are so many options for students in the sciences, and we want to show them how they can turn an interest into a career, starting here at Stockton," said then-NAMS Dean Peter Straub.
In addition to hands-on workshops, students could walk around some of Stockton's 1,600-acre campus in the middle of New Jersey's Pine Barrens and get a little taste of the college experience.
"Most of these students have never stepped on a college campus before, and especially with the pandemic happening, they weren't even really allowed to leave their house," said Camden Tech chemistry teacher William Heimbold, who attended Sciencepallooza for the first time.
---
New Journal of Gaming, Hospitality and Tourism Debuts
The inaugural issue of the International Journal of Gaming, Hospitality and Tourism (IJGHT) was released on Oct. 15, 2021. by the Lloyd D. Levenson Institute of Gaming, Hospitality and Tourism - School of Business, Stockton University.
The peer-reviewed, open-access journal was developed to share original research that bridges the gap between industry practitioners and academic researchers, and educators.
"We want this journal to provide readers with relevant information that can inform and enhance the gaming, hospitality and tourism industries and those that support them," said LIGHT Faculty Director and IJGHT Founding Editor Jane Bokunewicz.
---
Accelerated Nursing BSN Program Expands
In order to meet the increasing demand for nurses, Stockton University expanded its Accelerated Nursing BSN program in Manahawkin and offered a spring cohort in January 2022.
The Accelerated Nursing program is designed for someone who already has a bachelor's degree and now wishes to become a registered nurse (RN) with a Bachelor of Science in Nursing (BSN). The 15-month program includes summer sessions with classes and labs held at Stockton's Manahawkin site, which has a Foundations of Nursing Lab with simulated patients and seven physical assessment examining rooms. Clinical experiences are held at health care facilities throughout South Jersey.
"There is definitely a need for more nurses, so we created this opportunity to reach a larger pool of interested applicants," said Associate Dean for Nursing and Chief Nursing Administrator Sheila Quinn.
---
Stockton Earns Doctoral/Professional Classification
Stockton University's increased number of doctoral programs has earned it the Doctoral/Professional classification in the Carnegie Classification of Institutions of Higher Education's 2021 update of some 3,900 two-year and four-year colleges.
The new 2021 classification recognizes Stockton's three doctoral programs: Doctor of Nursing Practice, Doctor of Physical Therapy and the Ed.D. in Organizational Leadership. The new listing includes 472 doctoral institutions nationally.
"The new classification recognizes Stockton's ongoing efforts to provide lifelong learning and advancement opportunities for New Jersey residents, and more specifically for our local residents in South Jersey," said President Harvey Kesselman. "We also continually collaborate with business and industry stakeholders in the area to ensure that Stockton can provide the skills their employees need to effectively serve the public."
The University moved up from the master's level classification in 2018. Stockton currently offers 16 master's degree programs, plus three post-baccalaureate and three post-master's degree programs and ten graduate certificate programs, providing area professionals with multiple opportunities to enhance their skills.
Holocaust Center Programs Reached Almost 10,000 in 2020-21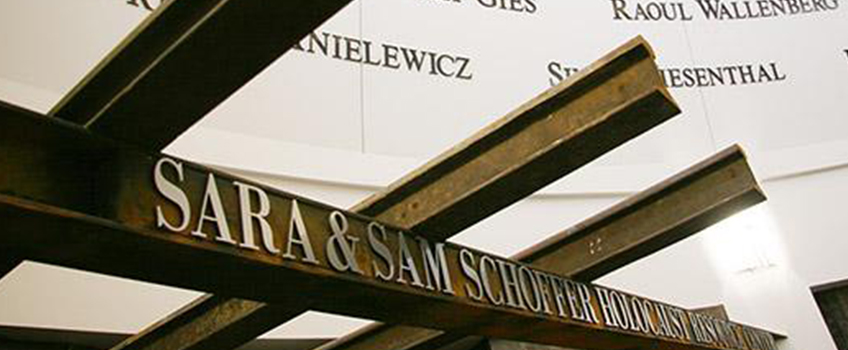 The Sara and Sam Schoffer Holocaust Resource Center at Stockton University offered the most programs in 2020-21 among the 31 Holocaust Centers in New Jersey, according to the year-end report to Gov. Phil Murphy by the New Jersey Commission on Holocaust Education.
The 91 programs reached almost 10,000 students, educators and community members.
"This was an especially challenging year, but we very successfully converted to virtual programs, seminars and lectures," said Holocaust Center Director Gail Rosenthal. "Our virtual offerings also allowed us to reach new participants who would not have been able to travel to the center."
The Holocaust Center offers a variety of programs for diverse audiences. Through Stockton's Dual High School Credit Program in Holocaust and Genocide Studies, a Stockton undergraduate class is taught in 32 area high schools, offering students both high school and college credits and using the lessons of the Holocaust to teach the next generation.
The 2021 summer workshop for teachers, held in partnership with Yad Vashem in Israel, attracted educators not only from New Jersey and Israel, but also from Canada, India, South Africa and Mexico.
Stockton's collection of 78 memoirs by area Holocaust survivors in the "Writing as Witness" program were shared with area schools. The center staff also stayed in touch with local Holocaust survivors by phone and delivered Jewish holiday meals.
A variety of public programs allowed community members to hear first-hand from Holocaust survivors and educators. The center's website offers resources for educators, students, and the public.
An ongoing special project under development features the stories of over 1,300 Holocaust survivors who came to South Jersey. The first planned traveling exhibition, "What Language Do Chickens Speak?" will focus on survivors who developed more than 200 poultry farms.
---
Maple Project Expands, N.J. Secretary of Agriculture Takes a Tour
At Stockton University, where there is smoke, likely there is South Jersey maple syrup coming to a boil.
Sap is being made into syrup by the gallons after what began as 40 trees tapped on the Stockton University campus has expanded to 400. Still more trees were tapped by private homeowners throughout South Jersey and Philadelphia.
At Stockton's sugar shack, an evaporator fueled with split wooden logs inside a Vermont cast iron stove provides the intense heat needed to boil the sap down into syrup.
The Stockton Maple Project took a big step off campus this year by adding seven hubs where private property owners are also converting sap into syrup.
A pair of $500,000 U.S. Department of Agriculture grants funded the startup of the project, research, and the hubs in Atlantic, Burlington, Cape May and Gloucester counties, including the one at Stockton and another in Philadelphia.
In March, New Jersey Secretary of Agriculture Douglas Fisher got a taste of the sweet life at Stockton during a tour of the University's sugar bush and sugar shack.
Stockton is in its second year of an almost $1 million federally funded pilot program to research the feasibility of developing a maple syrup industry in the southern New Jersey region using red maples, which are plentiful in the area.
Project coordinator and Professor of Mathematics Judy Vogel led the tour and explained how Stockton is researching and evaluating the product produced as well as expanding into the community. Their goal, she said, is to both educate the public and provide an income-producing product for landowners.