Accelerated Nursing BSN Program Expands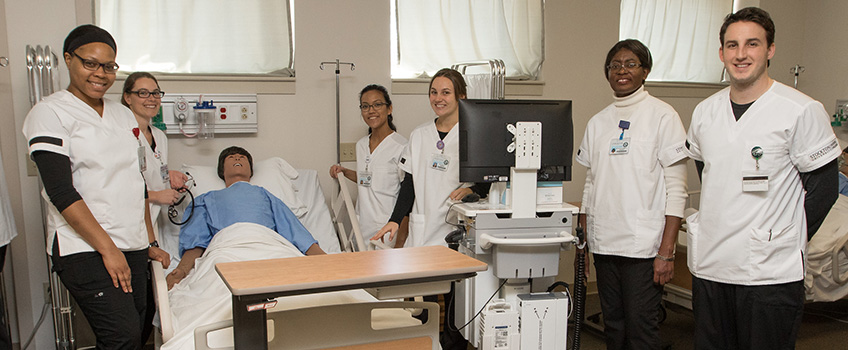 Galloway, N.J. – In order to meet increasing demand for nurses, Stockton University is expanding its Accelerated Nursing BSN program in Manahawkin and will for the first time, offer a spring cohort starting in January 2022.
The Accelerated Nursing program is designed for someone who already has a bachelor's degree and now wishes to become a registered nurse (RN) with a Bachelor of Science in Nursing (BSN). The 15-month program includes summer sessions with classes and labs held at Stockton's Manahawkin site, which has a Foundations of Nursing Lab with simulated patients and seven physical assessment examining rooms. Clinical experiences are held at health care facilities throughout South Jersey.
"There is definitely a need for more nurses, so we created this opportunity to reach a larger pool of interested applicants," said Associate Dean for Nursing and Chief Nursing Administrator Sheila Quinn.
The deadline to apply is Nov. 15 for the January cohort and June 15 for the September cohort. The program size is limited to 36 per cohort, and the program is competitive. Information sessions will be held at the Stockton Manahawkin site, 712 East Bay Ave., from 3-4 p.m. Nov. 5, and 6-7:30 p.m., Nov. 11.
More information and prerequisite requirements are on the Stockton website at stockton.edu/health-sciences/nursing-accelerated.html or by calling 609-652-4501 or emailing AcceleratedNursing@stockton.edu