Megan Murzello '20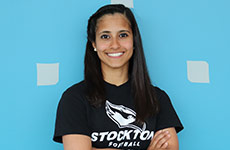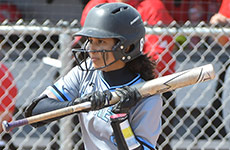 Why did you choose Stockton?
I chose to transfer to Stockton because of the phenomenal Health Science program and the Accelerated Bachelor of Science in Nursing program. I was also a Division 1 softball player at my previous college. I decided to transfer because I wanted to focus more of my time on my academics, but I still wanted to be involved in athletics. I chose Stockton because of the endless diversity seen across campus, the Division 3 softball program and the numerous opportunities gained from being a student-athlete. I am proud that I made the right decision to be so involved on campus.
Why did you choose your major?
I aspire to become a trauma/ICU nurse. Advocating for patients who cannot advocate for themselves inspires me to lend a hand to whomever may need it. Since I followed Stockton's Health Science track, I applied and was accepted into the Accelerated Nursing program in May 2019. I am currently in my second semester of the program and absolutely love it. It's so fulfilling to realize that this is what I'm meant to be doing. I will be graduating with my Bachelor of Science degree in Nursing in December 2020. It's exciting to realize that my goal of becoming a nurse is so close!
What was it like to be recognized as an Arthur Ashe Jr. Sports Scholar?
It was a great honor to be the national sport winner for softball for the Arthur Ashe Jr. Sports Scholar award. This is something that I am most proud of during my two years at Stockton University. I am glad that I have the opportunity to represent something bigger than myself all while being a student-athlete.
What do you hope to get out of your academic program?
Since being accepted into Stockton's Accelerated Nursing Program, I hope to become more disciplined and compassionate in order to provide quality patient care someday.
What are you up to?
Softball is still part of my everyday routine. I am a utility player and captain for Stockton's Division 3 softball team. I can't imagine my college career without being a Stockton student-athlete. The feeling of being part of this team, playing with a purpose and having a second family is something that will remain with me forever. I'm also a member of the Accelerated BSN Nursing Club and the National Society of Leadership and Success member – Stockton University Chapter, and volunteer with David's Dream and Believe Cancer Foundation.
---