Commitment to Diversity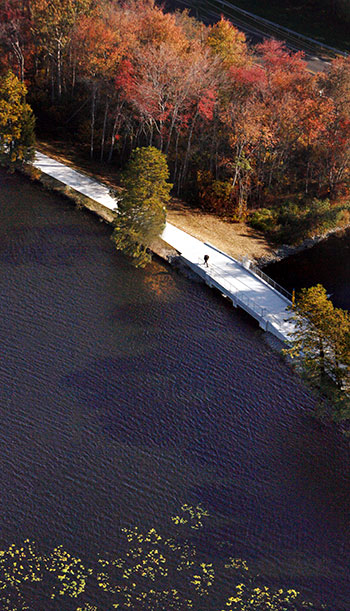 Stockton University is committed to building a community that values differences of race, religion, gender, ethnicity, national origin, socio-economic status, affectional or sexual orientation, gender identity or expression, marital status, age, ability or disability. We accept our responsibility to create and preserve an environment that is free from prejudice and discrimination.
A diverse university environment is also necessary for students to gain a greater understanding of themselves. This process of self-discovery requires that students interact in a safe, respectful and affirming environment with people--faculty and staff as well as other students--who have different life experiences than their own. This interaction teaches that people are individuals who cannot be characterized by stereotypes and overgeneralizations.
Engagement with diversity prepares students to become cooperative and productive contributors to our society. Stockton values diversity and the differing perspectives it brings. Accordingly, we are unequivocally committed to implementing the principles of diversity in the composition of our student body, faculty and staff.
In Compliance with the New Jersey Law Against Discrimination N.J.S.A 10:5-3 et seq. and the Federal Americans with Disabilities Act (ADA) 42 U.S.C. §1211 (8), it is the policy of Stockton University to ensure equal employment opportunities for qualified applicants and employees with disabilities and to provide reasonable accommodation for qualified individuals with a disability who are employees or applicants for employment. Every reasonable effort will be made to accommodate properly documented special needs.
Recognizing and understanding the significance of our similarities and differences will ultimately foster appreciation for others and enrich the individual, the campus and the community at large.