Doctor of Physical Therapy (DPT)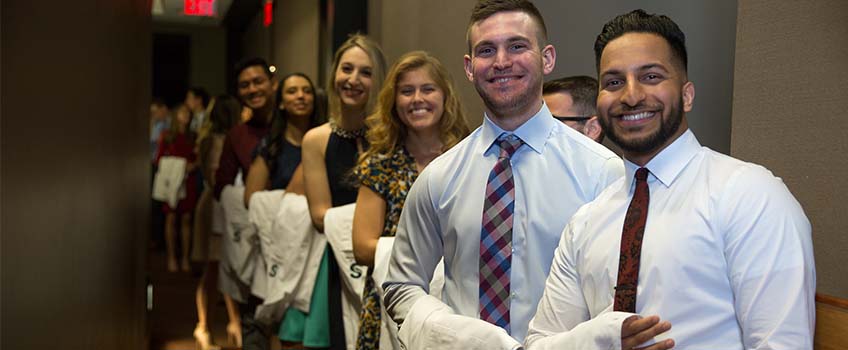 Physical Therapy (PHTH) is a health care profession devoted to optimum health and function. Physical therapy improves and maintains an individual's ability to move and assists in the prevention of movement disorders.
Physical therapists work directly with patients and clients of all ages. They conduct evaluations to identify and then resolve problems and potential problems. Typical problems addressed by physical therapists include impaired movement, pain, and compromised ability to carry out daily activities. Physical therapists may choose to work in a variety of settings including private practice, acute care and rehabilitation hospitals, nursing homes, industry, private home therapy, school systems, and athletic programs.
---
---