Nutritionist

Nutritionist Appointments Available!
Interested in learning how to eat healthier? Schedule a meeting with the nutritionist from the Wellness Center. To schedule call Health Services at (609) 652-4701.
Nutritionist Hours
Mondays, 8:30am - 4:30pm
Wednesdays, 8:30am - 4:30pm
The Nutritionist can help with
Healthier food choices on campus
Meal planning strategies
Recipe ideas
Decreasing added sugar
Eating on the run tips
Sports nutrition
Eating disorders
Food related medical concerns such as diabetes or food allergies
What to Expect

The first appointment is approximately 45-60 minutes. The nutritionist will complete an assessment to evaluate current food intake and your personal nutrition goals. Relevant nutrition information will be reviewed and a plan of action will be discussed. Follow-up appointments can be scheduled as needed.
---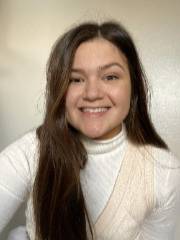 Lyndsay Grega, MS, RDN is a registered dietitian nutritionist who is excited to be working with students at Stockton University. As a recent graduate of Rowan University's Master's in Dietetics program, Lyndsay has a strong background in nutrition education and counseling. Her strengths include her communication skills, empathy, and creativity. All of which she will utilize when working with students to develop effective nutrition and wellness habits. Lyndsay's nutrition philosophy centers around how proper nutrition education and understanding translate to our own needs and preferences.