Third-Year Experience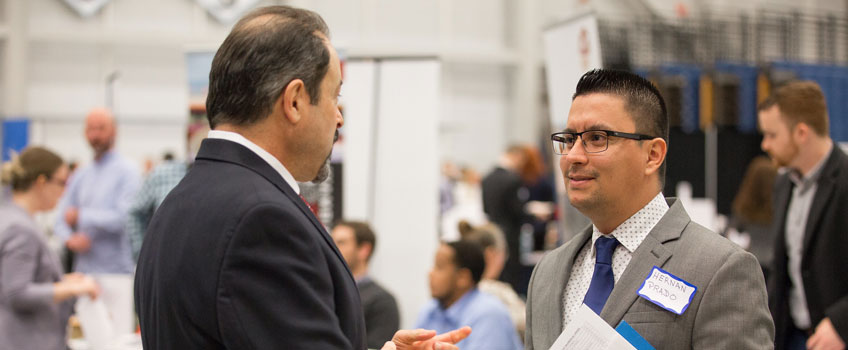 The Third-Year Experience program provides opportunities that empower juniors with tools to refine their leadership skills and prepare for their chosen career path. Students should continue to focus on completing academic requirements, while beginning to look towards the future in preparation for senior year. Think about events, programs, organizations that you have not yet investigated while at Stockton. The Third-Year is the time for students to re-energize and build momentum for the senior year. Students should utilize the following programs and guide to continue purposeful engagement in and out of the classroom that includes exploration of new experiences.
Third-Year Plan
Academic

Meet with academic advisor for a degree credit audit
Improve your GPA
Seek opportunities to conduct student research projects and local or national conferences to present

Taking Care of Business/Money Management

Meet with financial aid counselor
Attend money management workshops
Determine your financial options for graduate school
Submit the FAFSA in January

Career Planning

Meet with a career counselor to discuss your career path and employment opportunities
Conduct a mock interview to practice your interviewing skills
Update your resume and have it reviewed
Attend Career Networking events
Obtain an Internship and build professional connections

Involvement and leadership Development

Apply for leadership positions in your student organizations
Attend leadership development workshops, retreats and programs

Study Abroad

Visit with a study abroad advisor
Apply for Scholarships
Review deadlines for study abroad trips

Graduate School

Investigate graduate/professional school opportunities
Register and pay for admission prep courses and tests:

GRE – Graduate Record Exam – Multiple choice admission test for graduate school.
GMAT – Graduate Management Admission Test – Required by most business schools.
MCAT – Medical College Admission Test.
LSAT – Law School Admission Test.

Review requirements and timelines; applications are typically due in December and January.