LGTBQ+ History Month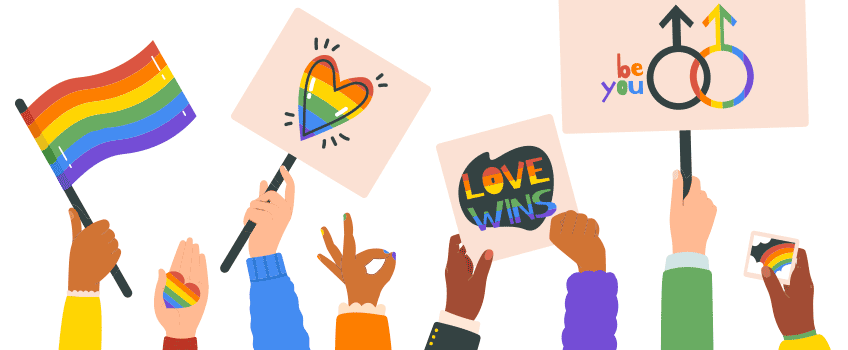 LGBTQ+ History Month is a month-long celebration of the history of the diverse and beautiful lesbian, gay, bisexual, transgender, and queer community and the importance of civil rights movements in progressing gay rights.
The observance was created by Rodney Wilson, a history teacher at a Missouri high school, in 1994. The following year, LGBTQ+ History Month was added to the list of commemorative months in a resolution forwarded by the General Assembly of the National Education Association. October was chosen as the month of observance as National Coming Out Day already existed as a holiday on October 11th. Also, the anniversary of the first march for gay rights in Washington took place on October 14, 1979.
Upcoming Events
---
Resources
The Safe Space Alliance is a LGBTQI+ led nonprofit organisation that aims to help people identify, navigate, and create safe spaces for the LGBTQI+ community worldwide.
CenterLink is an international nonprofit organization and member-based association of LGBTQ centers and other LGBTQ organizations serving their local and regional communities. Their mission is to strengthen, support, and connect LGBTQ community centers.
The mission of The Pride Center is to provide a safe and welcoming space for all individuals who identify as LGBTQ to find support, educational tools, health and education resources, and social opportunities within a community of acceptance.