A Look Back at the Best of 2017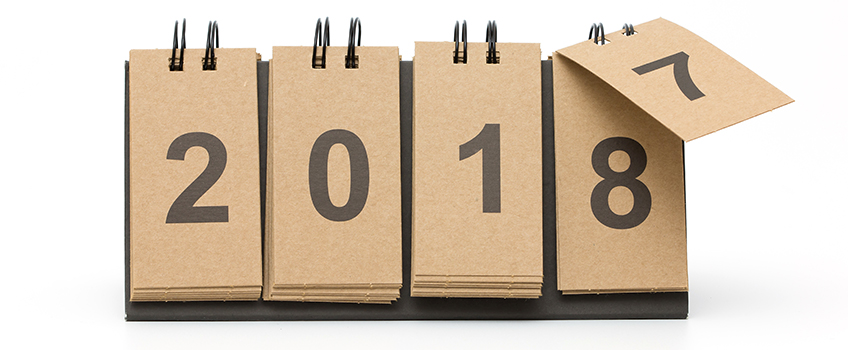 We are counting down the days to 2018 by sharing 12 highlights from the past year month-by-month.
JANUARY
The Dear World portrait project visited Stockton University. The interactive, award-winning project unites people through pictures in their distinct message-on-skin style. View the 426 #DearStockton stories that were shared.

FEBRUARY
Ken Nwadike brought his Free Hugs Project to Stockton University. Nwadike launched the Free Hugs Project in 2014 to spread love in response to the bombing of the Boston Marathon. His project gained popularity in 2016, as Nwadike made major news headlines for his peace-keeping efforts and de-escalating violence during protests, riots and political rallies.

MARCH
Jared Lewis won the national title in the triple jump at the NCAA Division III Indoor Track & Field Championships, becoming Stockton's first NCAA individual champion since Paul Klemic in 2006 (outdoor long jump) and won the 10th solo NCAA crown in school history. Read more.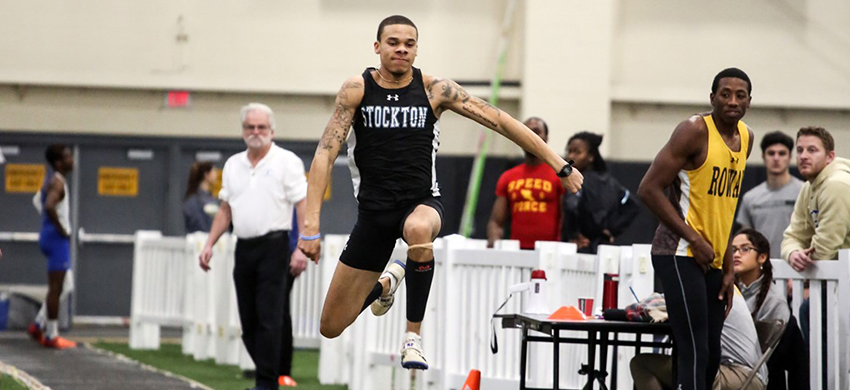 APRIL
On April 20, President Harvey Kesselman, Governor Chris Christie, the Stockton Board of Trustees and community leaders broke ground for the Atlantic City Gateway project, which includes Stockton's residential campus. "Move on over seagulls, 'cause the Ospreys have landed," said Kesselman. Read more.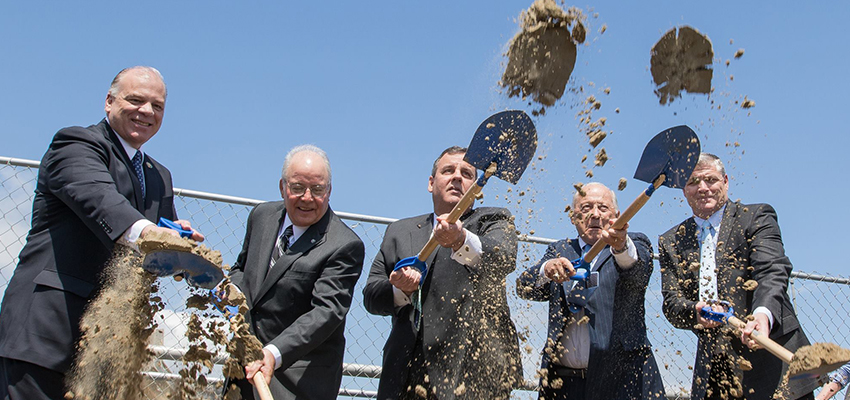 MAY
For the first time, Stockton University held Commencement at Boardwalk Hall in Atlantic City. After the ceremony, which was the largest in school history, the Boardwalk erupted in cheers from onlookers as Scott Scerbo, a Business graduate, got down on one knee to propose to his Stockton sweetheart Catherine Dell Elba, an Education graduate, at Kennedy Plaza. In addition to his degree, "Catherine is the best thing Stockton gave me," said Scerbo, who met his fiancée in the freshman quad.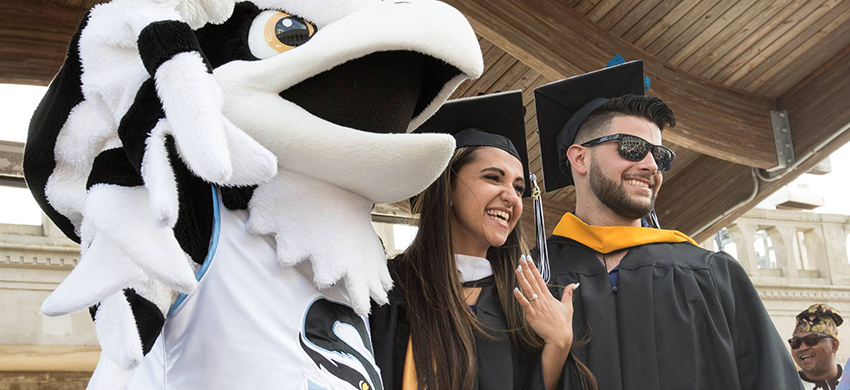 JUNE
Check out these bird's-eye views of osprey nestlings. In June, President Harvey Kesselman and Tim Glenn III, president of Glenn Insurance, Inc. and a Stockton University Foundation Board member, joined Ben Wurst, of the Conserve Wildlife Foundation of NJ, to band osprey chicks. Read more.

JULY
The wild oyster population in Barnegat Bay is getting some help thanks to a collaboration between the Stockton University Marine Field Station and Parsons Seafood with funding from the Barnegat Bay Partnership. Recycled shells with spat (young oysters) were returned to the bay to create the Tuckerton Reef, which provides oyster habitat. Long Beach Township and the Jetty Rock Foundation along with local restaurant partners are sustaining the reef by providing the shells and support to get them back in the bay. #FollowTheShell and read more here.

AUGUST
Stockton's student-designed Mission 11 science experiment launched to space on Aug. 14, arriving at the International Space Station (ISS) more than a day later. Valkyrie Falciani, a Marine Biology graduate currently in the Teacher Education program, and Danielle Ertz, a Biology graduate, along with faculty mentor Tara Luke, professor of Biology, created the experiment, which looks at how fungus could be a potential force for improving agriculture in space. Read more.
P.S. Also in August, the Stockton community watched the solar eclipse from all across the campus. NASA even captured a photo of the ISS orbiting past the eclipse with the Stockton experiment on board.

SEPTEMBER
Stockton welcomed its largest freshman class ever in September, with 1,569 new students.

OCTOBER
Stockton honored the legacy of Fannie Lou Hamer at the annual Human and Civil Rights Symposium with a discussion on the new civil rights movement in the age of social media activism. Fannie Lou Hamer was a native of Mississippi who became a noted civil rights activist in the 1960s and spoke on behalf of the Mississippi Freedom Democratic Party at the 1964 Democratic Convention in Atlantic City. Keynote speaker Shaun King urged conversation and activism. Read more.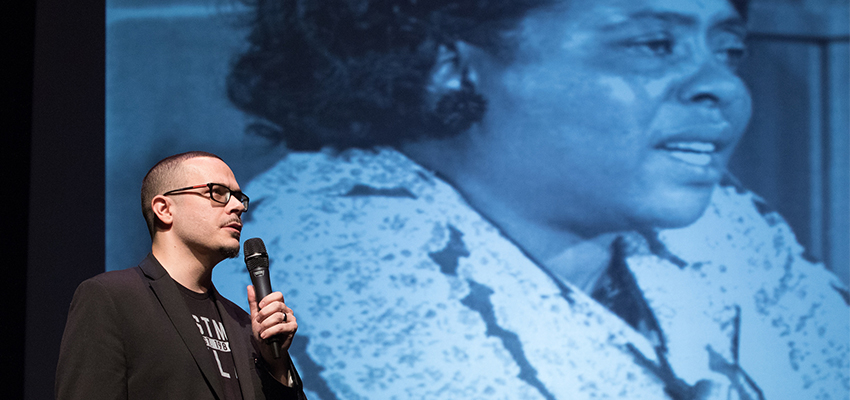 NOVEMBER
Former Vice President Joe Biden presented Ambassador William J. Hughes with the Stockton University Hughes Center Honors Distinguished Lifetime Achievement Award in November. Hughes was one of six honorees recognized for excellence in their fields, commitment to public service, civility and bipartisanship. Read more.

DECEMBER
Brooklyn-based rapper Talib Kweli was the featured speaker at Stockton's Hip Hop Summit in December. A panel discussion and performances shared why Hip Hop deserves academic study and respect as both a social and music movement. Read more.