Stockton Cares Brings New Vision to Students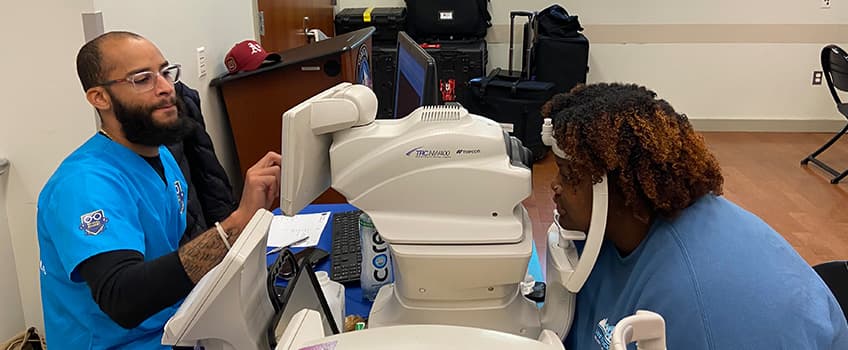 Galloway, N.J. – Last month, students needing glasses and eye exams could get them free thanks to the Stockton Cares program and Health Outreach, Promotion & Education (H.O.P.E.).
With support from the Compass Fund, Case Management Specialist Chrissy Easton secured a two-year project titled Osprey Essentials. Through her direct work with case management, she has seen a need to expand the offerings outside of the Osprey Pantries to provide linens, cold weather essentials, household items and opportunities for students to receive services often overlooked, including dental care and haircuts.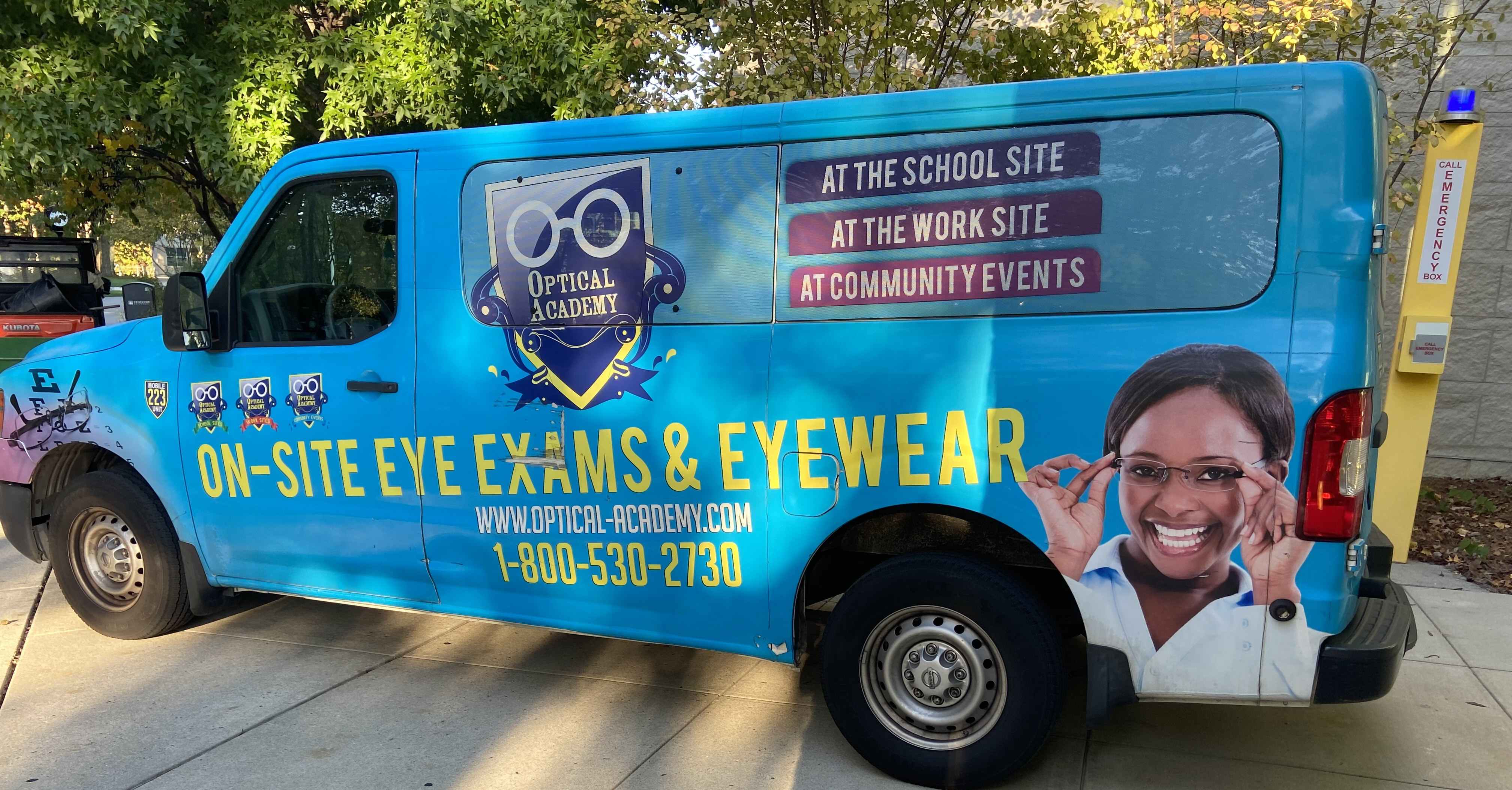 The Glasses2Classes event on Oct. 24 directly resulted from this initiative, and 51 students ranging from first-year to graduate students benefited from the experience.
"Expanding current offerings to meet student needs related to health, wellness and overall well-being will allow our team to focus on inclusive student success and promote support of the whole student," Easton said.
"As a graduate student, it is sometimes challenging to fit appointments in and work, so it was very helpful that this was on campus. I needed new glasses and contacts, so this was right on time. I am so thankful for Stockton Cares for covering all of this, too," said student Kiaraa Fulton.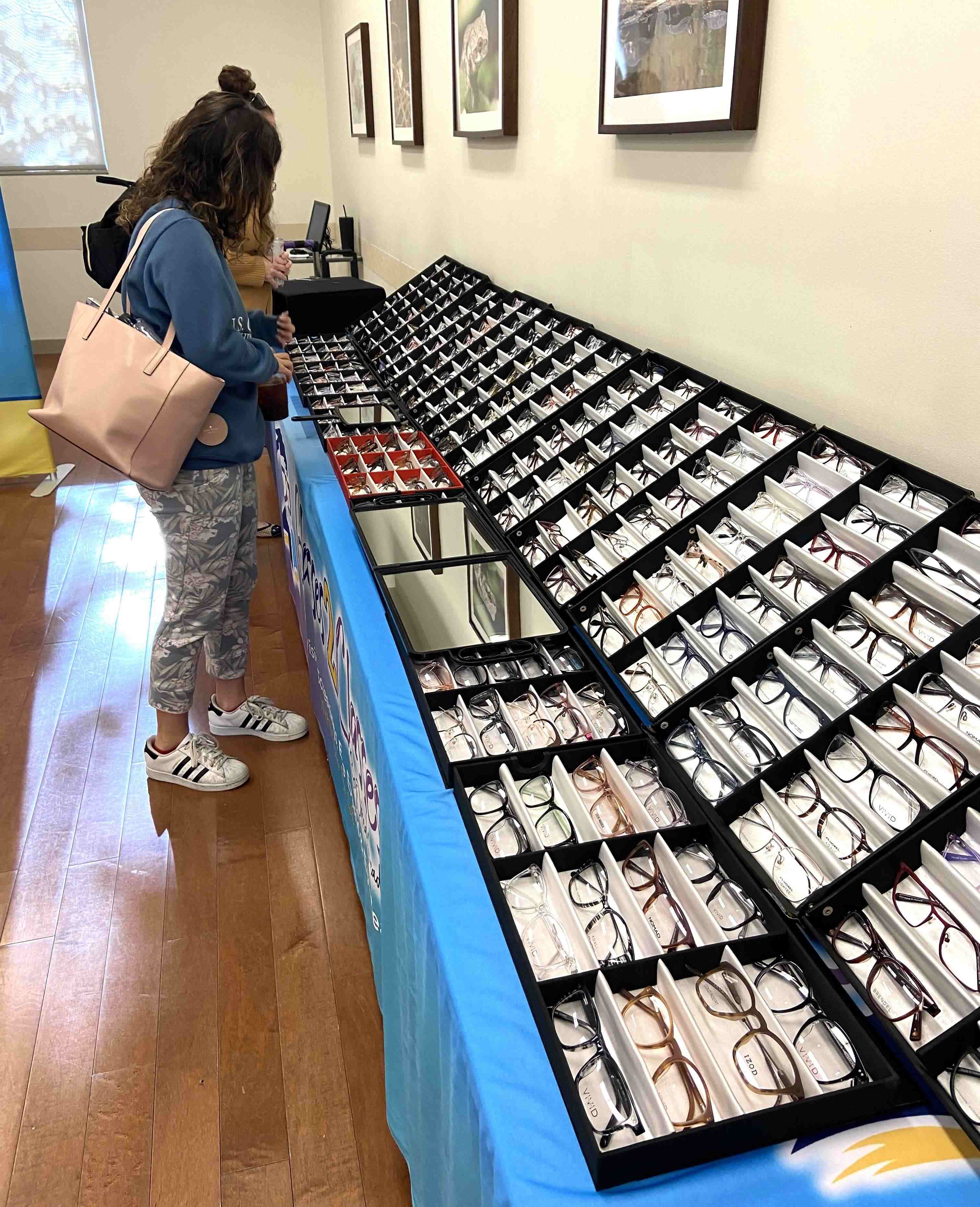 "I ended up losing my glasses at the beginning of the year and had no way to replace them until Stockton Cares and the dean told me that they were giving free glasses out," Luis Santiago-Conde commented. "Once I entered the room, I felt welcome and ready to try on glasses. There were a lot of choices and lots of good quality glasses. The eye exams were very quick and easily taken as well."
Under the Office of the Dean of Students, the Stockton Cares program works to create conditions that matter for students to be successful through case management. Through peer, staff, faculty, or self-referrals, it supports students' well-being and success by connecting them to resources on and off campus.
During 2022-23, Stockton Cares: Osprey Essentials provided 48 students with dental cleanings, dental exams, and X-rays in partnership with Jet Dental. In addition, over 100 students received school supplies varying from textbooks, course materials, and notebooks to bed linens, pillows and blankets.
Stockton Cares will be hosting free dental exams, X-rays and cleanings again in the Spring 2024 semester.
Reported by Mandee McCullough
Photos submitted