Art Gallery Welcomes Disruption & Punk for Spring Semester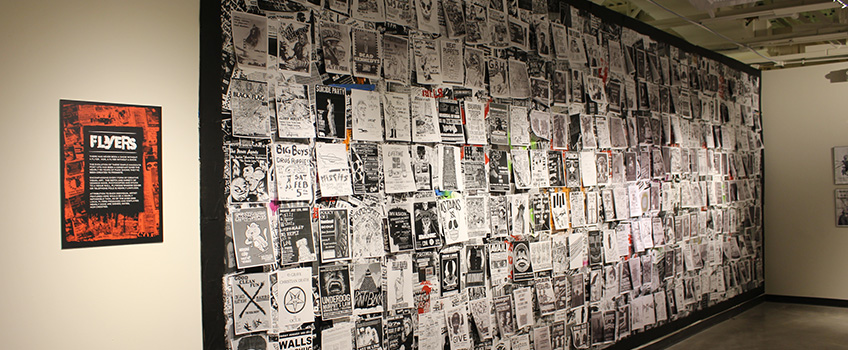 Galloway, N.J. — The Stockton Art Gallery welcomes two new exhibitions for the spring semester, one focusing on the punk music scene in South Jersey and Philadelphia and the other on the impact of borders on our lives.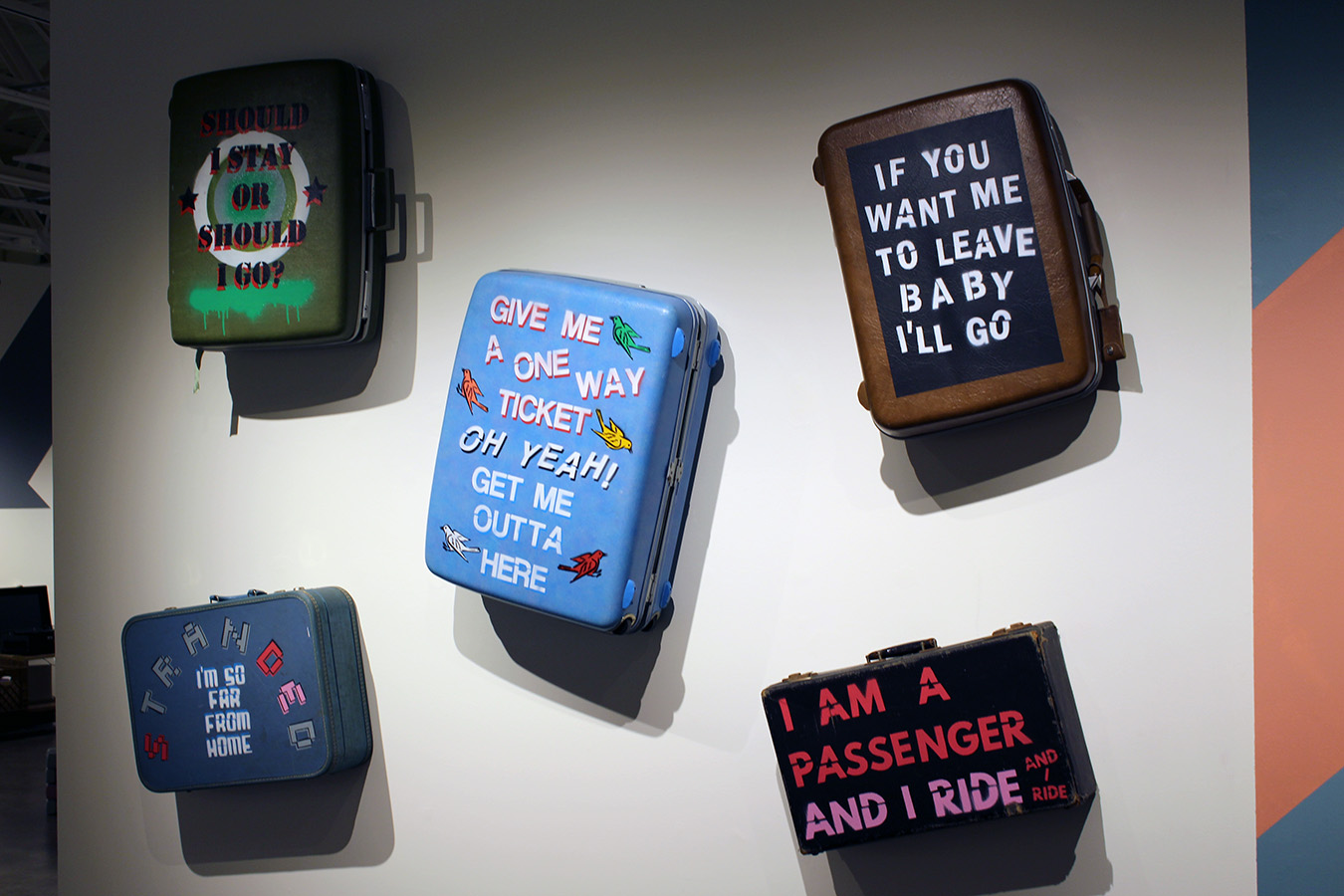 One of the walls of the 'Shortest, Fastest, Loudest' exhibit features work by Low Level, a Philadelphia artist best known for his plywood installations featuring song lyrics. Here, Low Level uses vintage suitcases (pre-1970) that he found in thrift stores, flea markets and family attics to display familiar punk song lyrics.
In the upper gallery, "Shortest, Fastest, Loudest" focuses on the art of South Jersey and Philadelphia punk. The exhibition was curated by Justin Gray, Stockton's visual arts studio supervisor, and Ryann Casey, Stockton's art gallery exhibition coordinator, and features the work of more than 20 artists connected to and inspired by the local punk scene. The exhibition highlights an array of mediums including illustration, sculpture, photography and street art, as well as a massive flyer wall and zine library.
The gallery will host a stencil and zine workshop with participating artists Nicole Krecicki and Jason McQuirnson at 11:30 a.m. Wednesday, Feb. 15. Krecicki is a stencil artist and co-owner of the South Street Art Mart in Philadelphia, and McQuirns is a cartoonist and animator from Philadelphia. Materials and supplies will be provided. An artist panel and reception are planned for 11:30 a.m. Tuesday, March 7. Both events will be in the upper gallery. Check stockton.edu/art-gallery for additional details.
Photographer and installation artist Ara Oshagan is featured in the lower gallery with his show titled "Disrupted, Borders."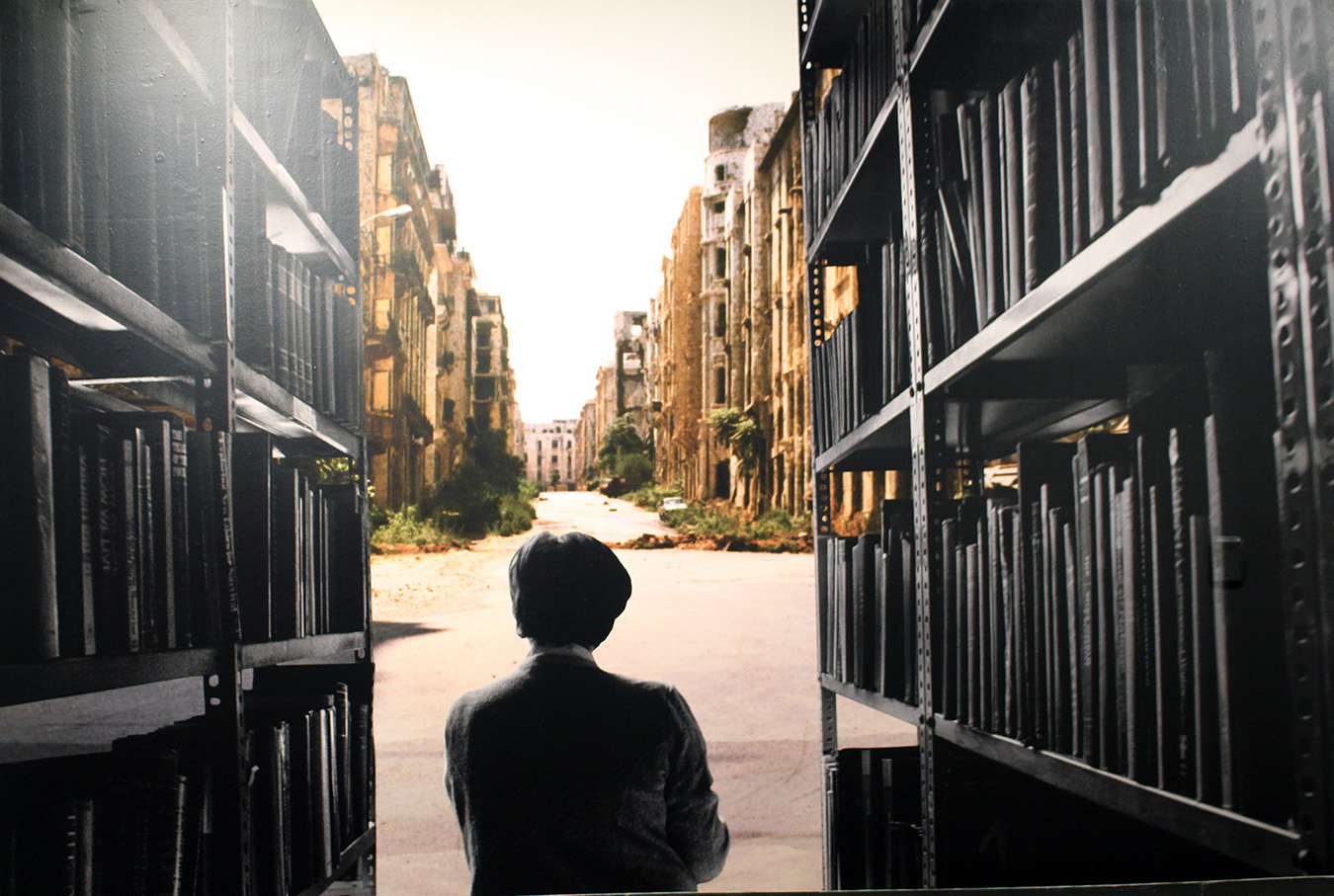 The work of photographer and installation artist Ara Oshagan is featured in the lower gallery.
Drawing on his own history and identity, Oshagan brings together several series of work that focus on "his interest in diasporic identity, afterlives of displacement and colonization, erasure and (un)imagined futures." Using a variety of mediums ranging from photography to film to collage, Oshagan weaves together different geographies and spaces that considers the impact of borders (both visible and invisible) on our personal and collective history, past-present-future, and the disruption of dislocation.
Oshagan will visit the Stockton Art Gallery at 2 p.m. Monday, March 27 for an artist talk and workshop in the lower gallery; materials and supplies will be provided.
Both exhibits will run through April 6.
In addition, an exhibition of works by senior Bachelor of Fine Arts students will be held April 23-28 with a reception to meet the artists from 1 to 3 p.m. Sunday, April 23.
The art gallery is open 11:30 a.m. to 7:30 p.m. Monday to Saturday and noon to 4 p.m. Sunday. Exhibitions and events are free and open to the public; please visit stockton.edu/art-gallery for more details or contact Ryann Casey, exhibition coordinator, at Ryann.Casey@stockton.edu.
# # #
Media contacts:
Stacey Clapp
Director of Strategic Communications
Stacey.Clapp@stockton.edu
609-626-3645
609-412-8069
stockton.edu/media


Mark Melhorn
Associate Director of News and Media Relations
Mark.Melhorn@stockton.edu
609-652-4593
609-569-6026
stockton.edu/media