Spotlight On: Mary Lou Galantino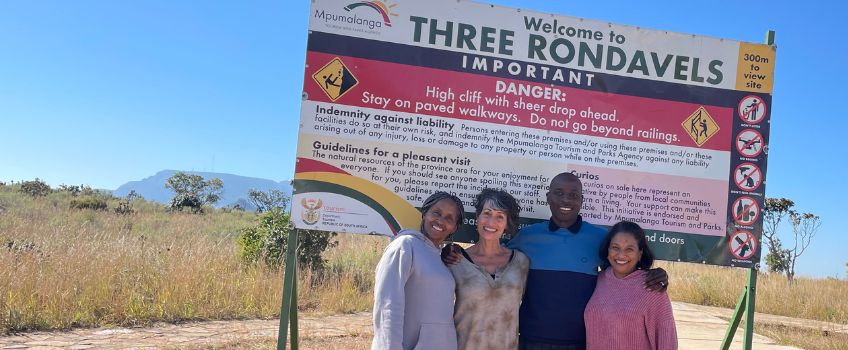 Galloway, N.J. – Mary Lou Galantino, distinguished professor of Physical Therapy, continued her ongoing work and research in South Africa this summer through a six-week Fulbright Specialist opportunity.
This trip focused mainly on cancer rehabilitation training for students, clinicians and interprofessional colleagues across the University of the Witwatersrand (Wits, host institution), at local hospitals and throughout three different rural provinces.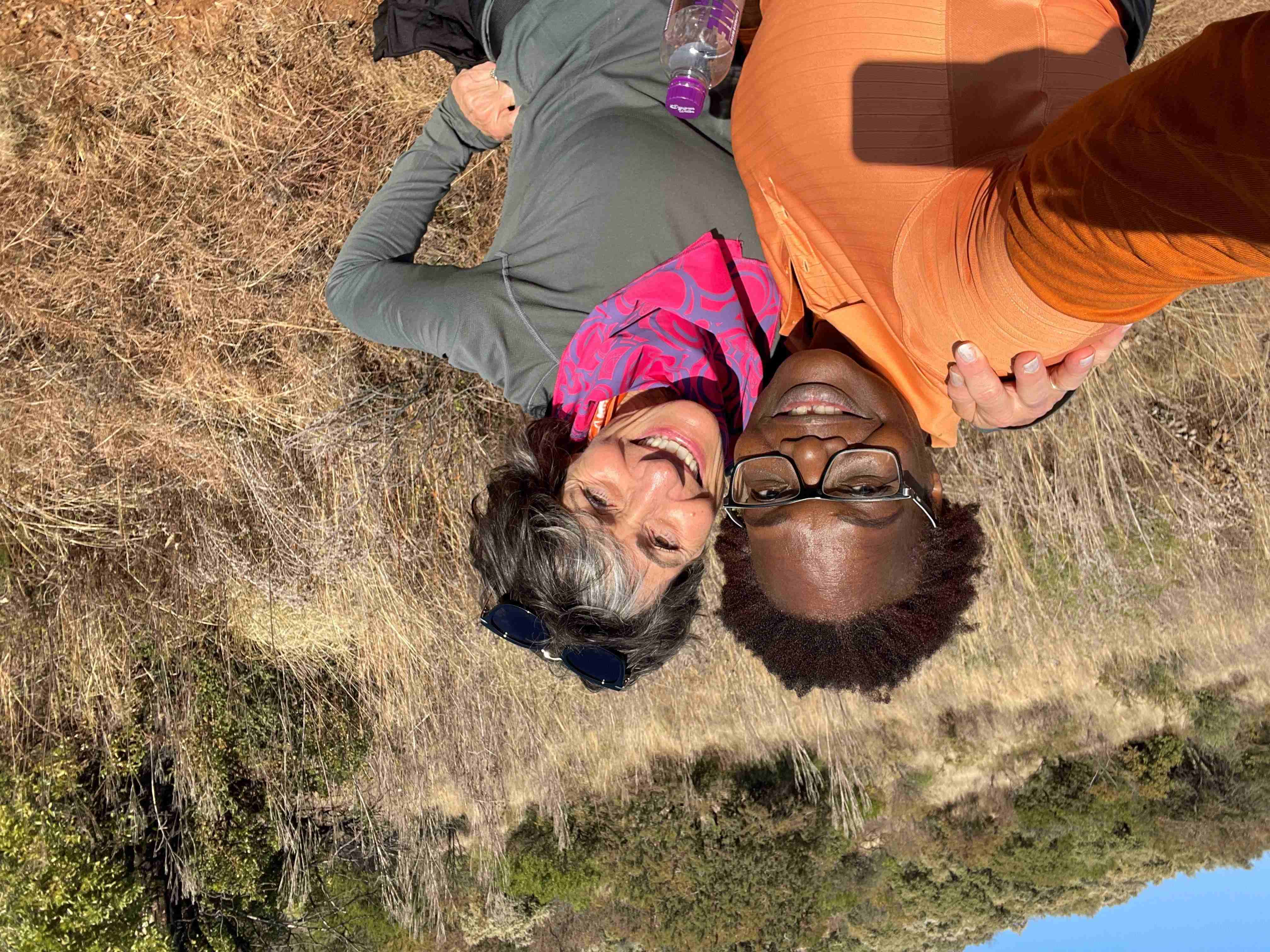 "This has been a long-standing relationship since my first Fulbright experience in 2014 and 2017. This next step required hands-on training, and we have established foundational education and research projects in areas that needed resources and implementation of the 2017-2024 National Strategic Plan for Palliative Care and the 2017-2022 National Strategic Plan for Cancer Care," Galantino said. "While these policies exist, clinical training was lacking and resources sparse in rural areas our team visited."
When asked what she found most significant about this trip, Galantino said it was the moments engaging with clinicians and patients in the rural areas of South Africa. "Meeting dedicated clinicians with few resources and witnessing their commitment to serve in the highest capacity was impressive. Realizing the impact of indigenous healers was insightful as this was a key driver of community-based connections for patients."
During her stay, Galantino co-facilitated interprofessional cancer simulation experiences at Wits for student engagement under the direction of Dr. Vanesh Naidoo and engaged clinical instructors and students in important conversations to optimize clinical experiences. She also worked with faculty to analyze data from Chris Hani Baragwanath (Bara) Hospital's palliative care program to establish demographic associations with pain and function of patients to provide the evidence for implementation of rehabilitation strategies. The hospital is in the Soweto area south of Johannesburg.
The trip also brought to light vital challenges. "I had the opportunity to travel with a great faculty team from Wits and the Minister of Palliative Care. While the National Cancer and Palliative Care Policies are wonderful, resources are quite sparse, and as a result, patients are diagnosed in the later stages of cancer," Galantino shared. "Many are so young, such as women in their 20s and 30s with cervical cancer – and preventative pap smears and administration of the HPV vaccine, just one dose, could be protective."
Galantino also assisted in grant development for expanding comprehensive cancer care at Bara, the largest hospital in Africa and the third largest hospital in the world. This will also provide resources for Polokwane Hospital for the Palliative and Cancer Care Team in Limpopo Province. Additional development and submission of the Medical Research Council (MRC) Grant with Dr. Sonti Pilusa will entail a policy analysis of the National Strategic Framework for Cancer and Palliative Care (2017-2025) and intervention to strengthen cancer rehabilitation. The goal is the integration of rehabilitation services to optimize the cancer care continuum in rural Limpopo Province.
Galantino gave numerous two- and three-hour workshops across the three different provinces that examined the adverse effects of cancer treatment and the need for cancer rehabilitation, including integrative oncology. She also presented a workshop on evidence for exercise to mitigate all aspects of prevention through treatment side effects of cancer for Sefako Makgatho Health Sciences University, with more than 60 interprofessional faculty and clinicians in attendance.
Meeting dedicated clinicians with few resources and witnessing their commitment to serve in the highest capacity was impressive. Realizing the impact of indigenous healers was insightful as this was a key driver of community-based connections for patients."
"Significant strides were made in collaboration with key stakeholders, faculty in the School of Therapeutic Sciences, the Director of Palliative Care at Wits and Bara Hospital, the Deputy Director of Palliative Care, Dr. Padayacy, and Tsifiwa (Gauteng Province Head of Rehabilitation and Oral Care/Dentistry) and Dr. Sonti Pilusa who will continue the educational work established during this Fulbright," Galantino noted.
"Mostly, I hope the foundational training for students and health care professionals will meet the rehabilitation needs of patients in the three districts where we engaged and discussed possible strategies through oncology integrative and holistic rehabilitation."
If we fast forward five years from now, where does Galantino see the evolution of this work? "I see a robust number of rehabilitation professionals skilled in delivering cancer care early in the diagnosis to optimize quality of life and survivorship. Patients will not see cancer as a death sentence but navigate a very complex system with greater resources and support. Continued rehabilitation research in this area will increase significantly in the South African context, and I will continue to support where needed across various provinces through education and working with the faculty at the University of Witwatersrand."
While Galantino may have returned to the States, her work and collaboration with the University of the Witwatersrand is far from over. She is a dissertation committee member for an oncologist at Wits and Bara Hospital as Dr. Mpho Ratshikana Moloto explores spirituality in cancer and palliative care over the next four to five years. She is also working with the faculty there to provide modular training (through Oakland University), patient and clinician information resources through the APTA's Academy of Oncologic Physical Therapy and supporting the palliative care team with two upcoming publications.
Reported by Mandee McCullough
Photos submitted