Spotlight On: Mary Lou Galantino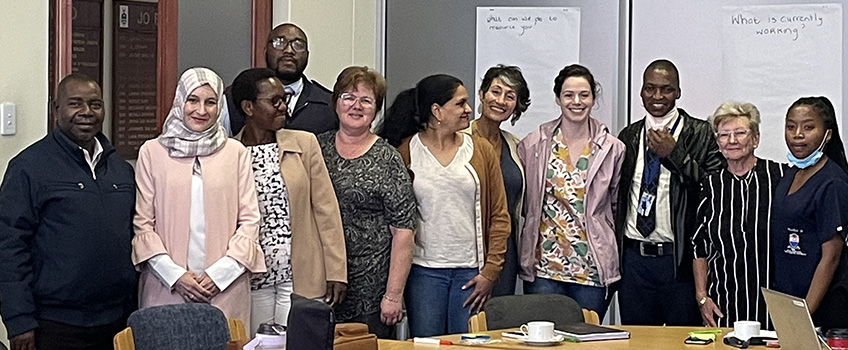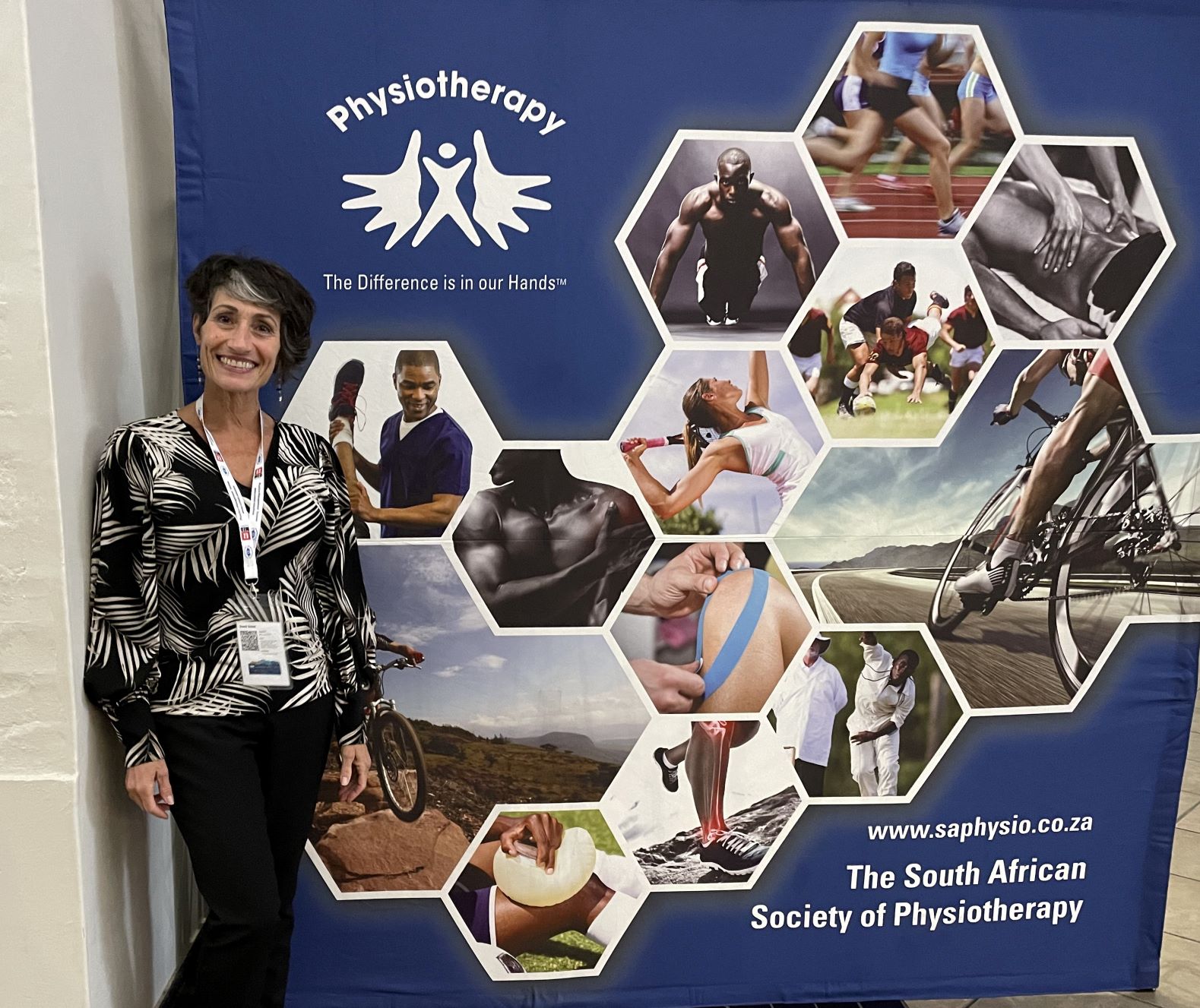 Galloway, N.J. – Mary Lou Galantino, distinguished professor of Physical Therapy, finds a purpose and passion in global health. Through Fulbright Scholar opportunities, she has found a way to make an impact on a large scale in countries that need it greatly.
"If I imagine a meaningful legacy … well, helping communities create change within the scope of Fulbright opportunities - that rounds out my entire career as an academic, researcher and clinician. And a human being, actually," Galantino said.
Becoming a Fulbright Scholar is a competitive process. The first step is applying and sharing specific expertise and skills to share with people in other regions of the world. If selected, the candidate is placed on a roster for a 5-year duration and shared globally. Then the country has to select you, and it is a joint appointment by the U.S. government and the host country.
Galantino was selected as a Fulbright Scholar during 2013-2018, leading her to the University of the Witwatersrand (Wits) in Johannesburg, South Africa, twice, where she holds a visiting professor appointment. Her first project focused on HIV research and curriculum evaluation and development, but from this experience emerged findings of other curricular and clinical areas that needed to be assessed and upscaled. She also delivers various lectures in the Master of Science in Pain graduate program and consults on various research at the university.
"One area was interprofessional education - which the School of Therapeutic Sciences has implemented as a result of the training I provided in 2014 and 2017," Galantino said. "They now have an integrated full interprofessional engagement, simulation and engaged projects as part of their physical therapy bachelor's degree program alongside other health professions across the university and medical school. While Wits does not have a DPT program as we do in the United States, much deliberation revealed the need for boots on the ground in the rural areas and throughout South Africa."
"The rural areas of South Africa are where the students grow the most because they have to venture into unchartered territory and critically think how they will achieve rehabilitation goals with various indigenous cultures- With just their hands through manual therapy and few equipment resources," she remarked.
It's really a calling for me - I can say my absolute passion is to visit underserved parts of the world to engage in meaningful mutual learning and service. I return to the U.S. so enriched and inspired in so very many ways.
In 2019 she submitted a second application, but the pandemic precluded her from visiting in 2020 when accepted. This past September, she traveled back to the university for a second Fulbright Scholar round which focuses on threading cancer rehabilitation throughout undergraduate curricula and developing foundational course training for clinicians. In addition, conducting research in palliative care was part of her conversation with key oncologists, physicians and rehabilitation specialists.
"You can do everything to train, but unless the work is sustainable – can you really witness the emergence of cancer rehabilitation across the country?" Galantino stated.
That is why this recent trip was very paramount. Galantino met with policymakers and individuals at various cancer centers, community workers, palliative care centers and oncologists to begin to lay the groundwork and do an overall needs assessment.
"What's super exciting is that the South African S.A. Physiotherapy Association- just established as a result of various meetings, a cancer rehabilitation special interest group – so now we have visibility and a coalition as part of their national association of physiotherapists," Galantino beamed.
In addition to this meeting, Galantino was asked to deliver two keynote speeches at the South African Society of Physiotherapy's national conference in Stellenbosch. Her presentations focused on palliative care, pain management and cancer rehabilitation and really ignited the conversation on the clinician's role.
Cancer and Cultural Implications
Galantino discussed two goals important to the work she will assist during future trips. First, an essential factor is that under-resourced areas require education and community champions to mobilize with few resources. Often by the time individuals are diagnosed with cancer, it is Stage 4 or 3 (on a scale of 1-4). Rehabilitation isn't always part of the intervention.
Galantino worked in Hospice decades ago and trained at MD Anderson, University of Texas Cancer System in Houston, Texas, during the 1980s, and is well-versed in the many layers of cancer diagnoses, rehabilitation and end-of-life care.
"My research at this point is managing the toxicities of cancer within an oncology rehabilitation framework, especially since in the U.S., quality of life depends on mitigating the side effects of radiation and chemotherapy. My job is to bring what we do here in the United States to South Africa within their cultural context. While I will share what has been successful in many venues here in the U.S., we need to meet various population needs right where they are in the continuum," she said.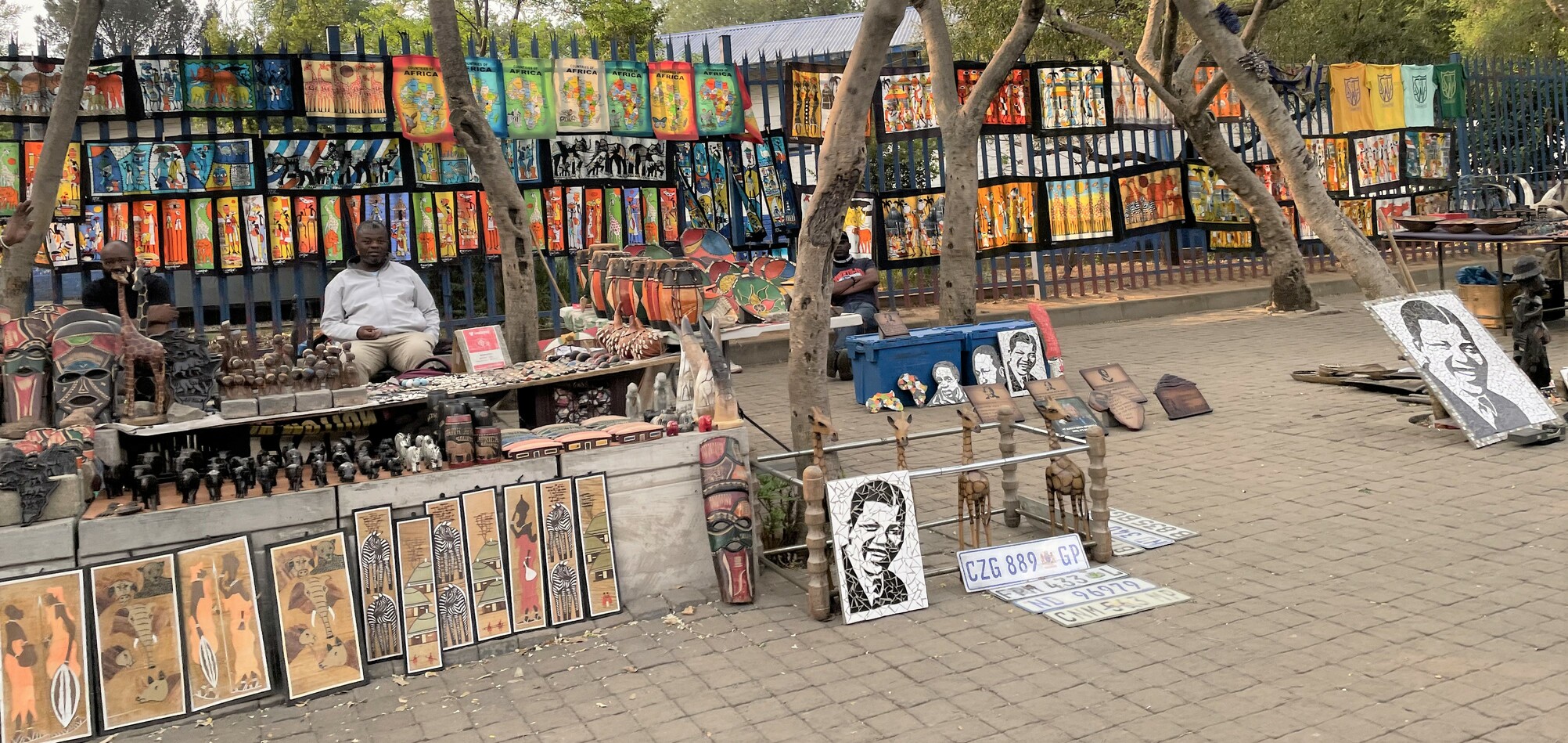 There are crucial questions that need to be answered: "What are we going to do in terms of upscaling the P.T. curriculum in and around the country? What is the content? How much content is taught, and what is the ability to screen appropriately with all rehabilitation populations?"
In addition to updating the curriculum for current and new students, there is the issue of moving into the clinical realm to train those practicing who did not receive this training during their undergraduate experience.
"This journey takes me to a totally different culture, where I can't just walk in with the American viewpoint and implement it. So much of the two-week experience is about identifying resources, particular needs, and then fostering interventions from a community-oriented perspective," Galantino reflected.
After focusing on the clinicians and practitioners, it is equally, if not more important, to get to the heart of the community, to those leaders and influencers that will continue this initiative once she is gone.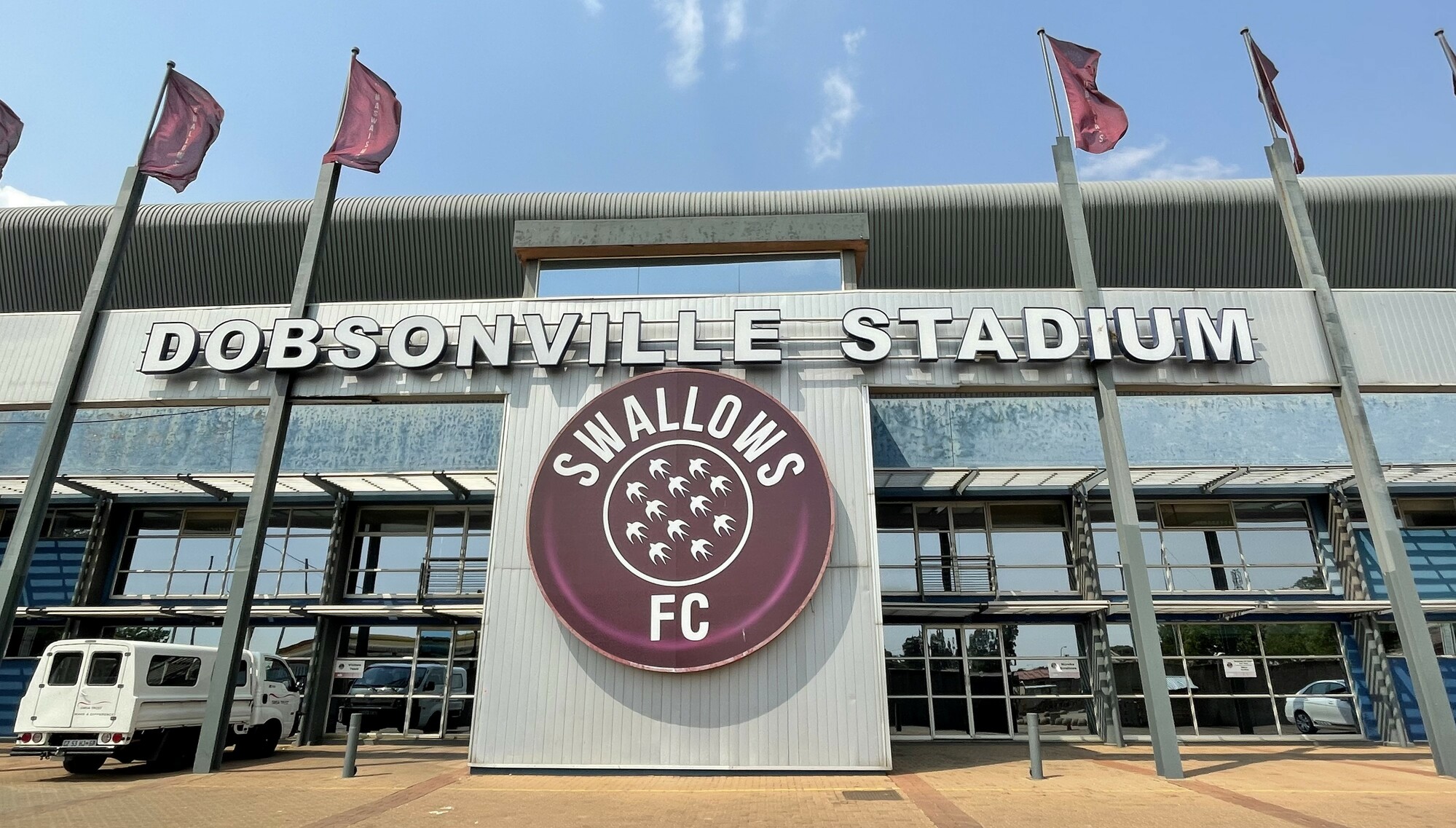 "So, who do I teach in your community? I am teaching healthcare professionals, but then I travel into the community because that is where cancer survivors continue to optimize health as they work, play and age gracefully. I serve on the American Physical Therapy Association Commission on Cancer, where I honed policy and advocacy skills. In addition, as a member of the national board for Cancer Support Communities across the U.S., there are free and available support resources for individuals with a cancer diagnosis or a caregiver requiring support as well," Galantino said. "I am envisioning how to bring a community-based support system that's culturally relevant to them [to South Africa]." Exploring the model that best fits is key to her collaborative success where needed in South Africa.
And it is possible. It is already happening in some places. During her trip, Galantino visited a stadium (pictured) that was transformed into a gym where it was free for the entire community to exercise and stay healthy. This is important because obesity is a risk factor for a second recurrence of cancer, and it is vital to educate on the value of physical activity and good nutrition.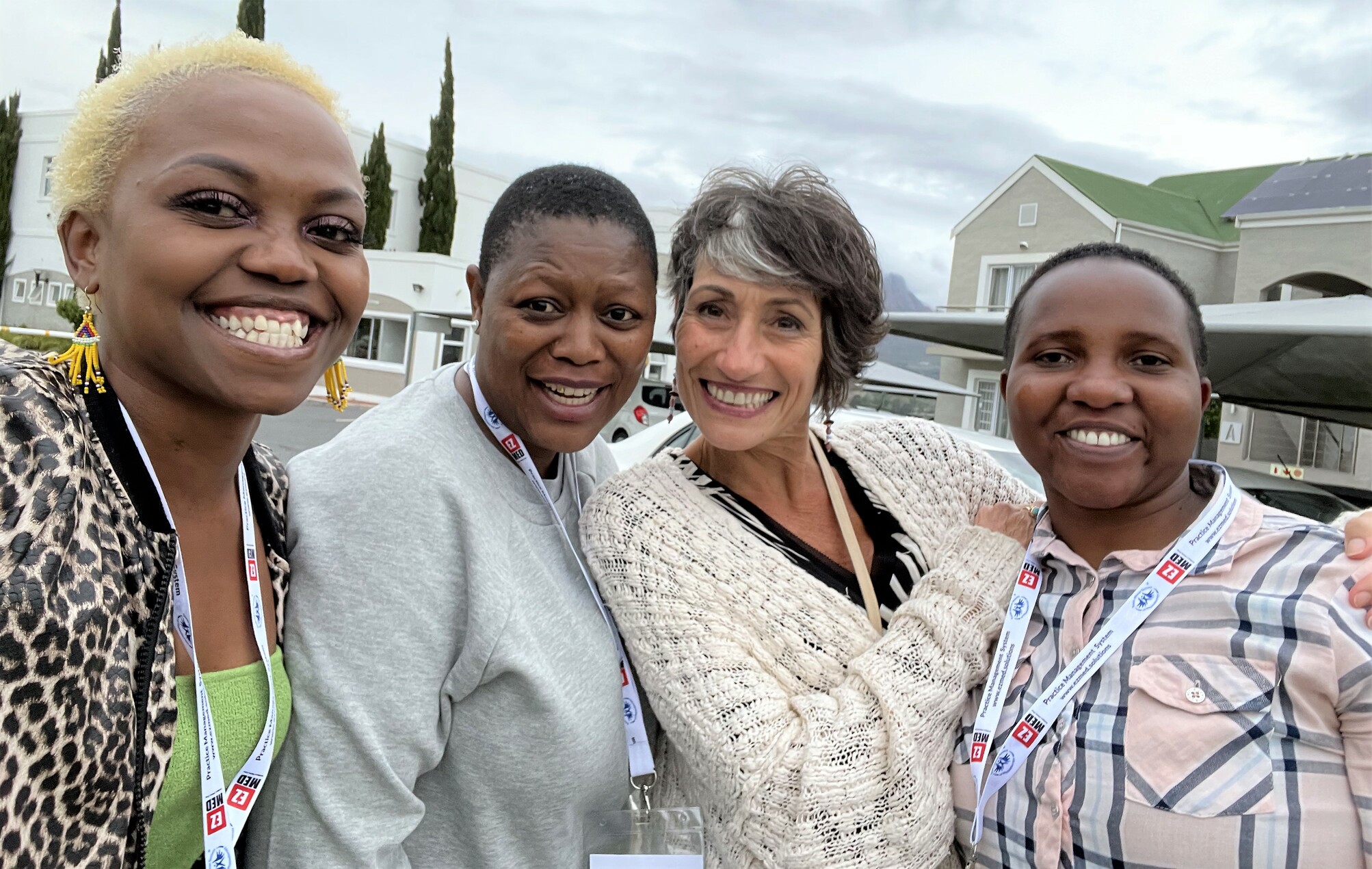 "They turned a vacant building into an opportunity," she commented, "High body mass index (BMI) is a risk factor for cancer. If we can increase healthy lifestyles, risk reduction occurs. Let's start at the very beginning – prevention of a cancer diagnosis. Much of the conversation is deeply embedded through community initiatives."
The people there have found a place in her heart, as well. "They are amazing, humble, open and gracious. Once creating that deep connection, I just want to return again and again to engage with colleagues, clinicians and communities and provide resources where I can from any dimension possible (curriculum development, research or clinical needs). It's really a calling for me - I can say my absolute passion is to visit underserved parts of the world to engage in meaningful mutual learning and service. I return to the U.S., so enriched and inspired in so very many ways," Galantino concluded.
Reported by Mandee McCullough
Photos submitted