Fran Lebowitz, 'Rocky Horror,' Freda Payne Highlight Stockton PAC Season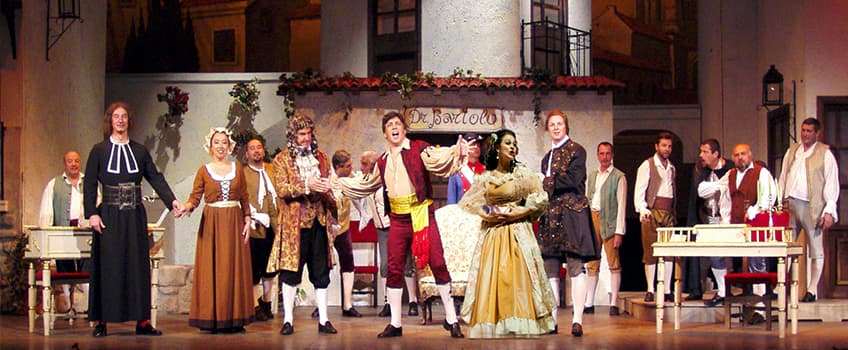 Galloway, N.J. — The mainstage of Stockton University's Performing Arts Center (PAC) is set to host the witty Fran Lebowitz in April, a shadow-cast of the infamous "Rocky Horror Picture Show" in October, and the return of the Dinner & Show series as part of its 2023-24 season.
"I believe our upcoming season is set to be an exhilarating journey, filled with talent that will ignite the stage. We feature a diverse array of performances spanning multiple artistic genres, both iconic classics and contemporary creations, and each show promises to provide a distinct and memorable experience," said Anjanette Christy, director of the Stockton Performing Arts Center.
Here's a detailed look at some of the schedule's highlights:
An Evening with Fran Lebowitz – Friday, April 12 at 7:30 p.m.
In a cultural landscape filled with endless pundits and talking heads, Lebowitz stands out as one of our most insightful social commentators. Her essays and interviews offer her acerbic views on current events and the media – as well as pet peeves, including tourists, baggage-claim areas, after-shave lotion, adults who roller skate, children who speak French or anyone who is unduly tan. This event will feature a 30-minute conversation followed by a 60-minute audience Q&A, with a book signing after the presentation. Books may be purchased in the Performing Arts Lobby that evening.
---
Freda Payne: A Tribute to Ella Fitzgerald – Saturday, Oct. 14 at 7:30 p.m.
Freda Payne, a celebrated R&B and jazz vocalist, who shot to fame with her hits "Band of Gold" and "Bring the Boys Home," pays tribute to the legendary Ella Fitzgerald. Payne, the star of such Broadway shows as "Jelly's Last Jam," "Sophisticated Ladies" and "Blues in the Night," "recreates the spirit of Ella" with renditions of "A Tisket, a-Tasket," "Sweet Georgia Brown" and "Mack the Knife," as well as many other Fitzgerald classics.
---
"Rocky Horror Picture Show" – Friday, Oct. 27 at 8 p.m. – Rated R, Ages 17+
Let's do the time warp! Celebrating its 48th year, don't miss this unforgettable screening of the original unedited movie with a live shadow cast, audience participation, costume contest and more! Outside props are not allowed, but approved prop bags with rice, toast, toilet paper, playing cards, newspaper, confetti, party blowers, glow sticks, rubber gloves and paper plates will be sold before the show.
---
"The Odyssey" by the Acting Company – Nov. 10 at 7:30 p.m.
(Dinner begins at 6 p.m. in the Stockton Art Gallery with a Dinner & Show ticket.)
What will you do to go home again? Lisa Peterson's adaptation of "The Odyssey" brings new life to this ancient epic. Four young women trapped in the limbo of a refugee camp retell Odysseus' adventures as they struggle with their own search for a home. A production based on the revelatory new translation by Emily Wilson, its bold theatricality brings new humor and grace to a story we all think we know. Plus, this is the first of two shows this year that will include a buffet-style dinner in the Stockton Art Gallery before the show.
---
"The Barber of Seville" by the New Jersey Association of Verismo Opera – Feb. 9 at 7:30 p.m.
(Dinner begins at 6 p.m. in the Stockton Art Gallery with a Dinner & Show ticket.)
Rossini's "Il Barbiere Di Siviglia" is considered the finest comic opera in existence! From start to finish, it is marvelously crafted, brilliantly inventive and uproariously funny. Count Almaviva has arrived in Seville disguised as a poor student named Lindoro to woo Rosina, the ward of the pompous Dr. Bartolo. Almaviva enlists the help of a clever barber named Figaro to win Rosina's affection.
Other Mainstage Shows
Sons of Serendip (Nov. 3); The Little Mermen (Nov. 18); "The Nutcracker" by the Atlantic City Ballet (Dec. 8-9); Putty Dance Project: Glimpse (Feb. 2); CelloGayageum* (Feb. 4); "Break!: The Urban Funk Spectacular" (Feb. 16); Danu: Traditional Music of Ireland (March 10); "Mutts Gone Nuts" (April 13); and "Puebla: The Story of Cinco de Mayo" by the Calpulli Mexican Dance Company* (April 26).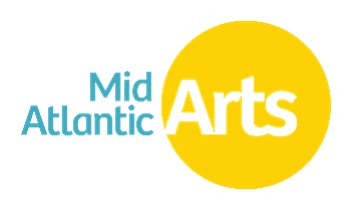 "CelloGayageum" and "Puebla: The Story of Cinco de Mayo" by the Calpulli Mexican Dance Company are made possible through the Performing Arts Global Exchange program ("CelloGayageum") and the Mid Atlantic Tours program ("Puebla") of Mid Atlantic Arts with support from the National Endowment for the Arts.
– Story by Loukaia Taylor