Club Connect: Meet the… Urban Light Club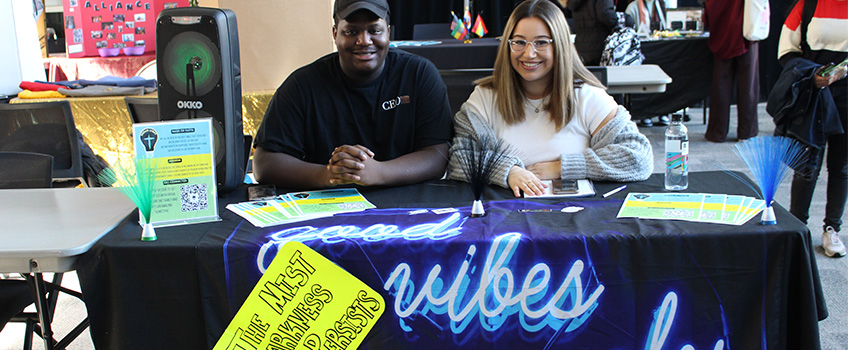 Galloway, N.J. – Are you a Christian who wants to find a home on campus? Maybe you just want to learn more about the Christian religion. Urban Light will welcomes all students in with open arms.
"The objective of this organization is to have more people join the community, equip and empower students and let them know that they are not alone and can get through anything," Ter'ron Oglesby, president and founder of the club, said. "The overall point is to simply promote God's love and promote that there is no problem being a Christian and no judgment."
Both Oglesby and Kim Sanchez, the event coordinator of Urban Light, stressed the importance of "making lifelong friendships, spreading love and positivity to everyone and growing this community within the school."
Urban Light collaborates with other clubs for special events, including the upcoming trip to Sight and Sound in Pennsylvania with the Stockton Christian Fellowship Alliance and Ratio Christi. They also anticipate worship nights and panel discussions.
Aside from the bigger events, Urban Light hosts "Light Hangs" every other Thursday night in F101, which is a gathering of members both in and out of the club where they will have open discussions that'll open a doorway to pouring out all of your emotions.
Urban Light is a welcoming and safe environment for those interested in building a community full of love and acceptance. To learn more,
check them out on OspreyHub
or Instagram @
UrbanLight.SU
and meet them at one of their next "Light Hangs."
– Story and photo by Paulina Tyszka