Picture Stockton… Southern NJ Through Different Lenses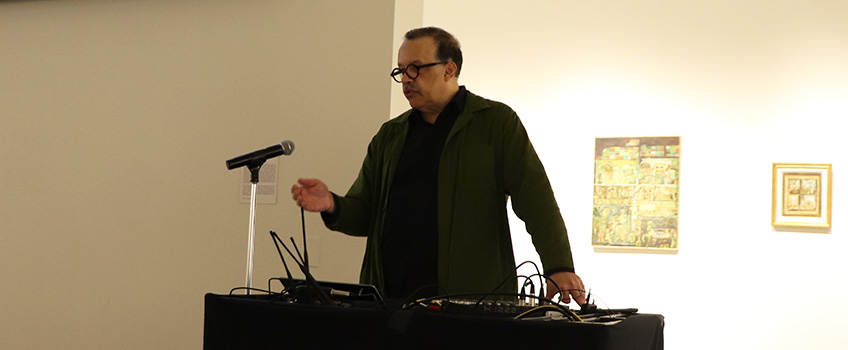 Galloway, N.J.- From the glitz of Miss America to the secret Underground Railroad stops, the annual Al Gold Memorial Lecture highlighted the disparate times of South Jersey through photography in the lower Stockton University Art Gallery on Oct. 20.
The memorial lecture, which has been on campus for about 10 years, is named after Atlantic City's first chief photographer, Al Gold. Gold photographed many parts of Atlantic City's rich history, including the Miss America pageants and celebrities on the Boardwalk. He held his post in the city from 1939 until his death in 1964.
Vicki Gold-Levi, Al's daughter, now works as a picture editor, author, collector and Atlantic City historian. To keep her father's memory and timeless photos alive, she and Wendel White, distinguished professor of Art, created the lecture series.
Below is a series of photos from the collections they displayed during their lecture: Gold-Levi's "Atlantic City: The Notables and the Notorious" and White's "Picturing the African American Presence in Southern New Jersey."
-Story by Loukaia Taylor
-Photos provided by Al Gold, Vicki Gold-Levi and Wendel White
Editor's Note: All photos have been resized to maintain uniformity in the article. No further edits outside of that have been made.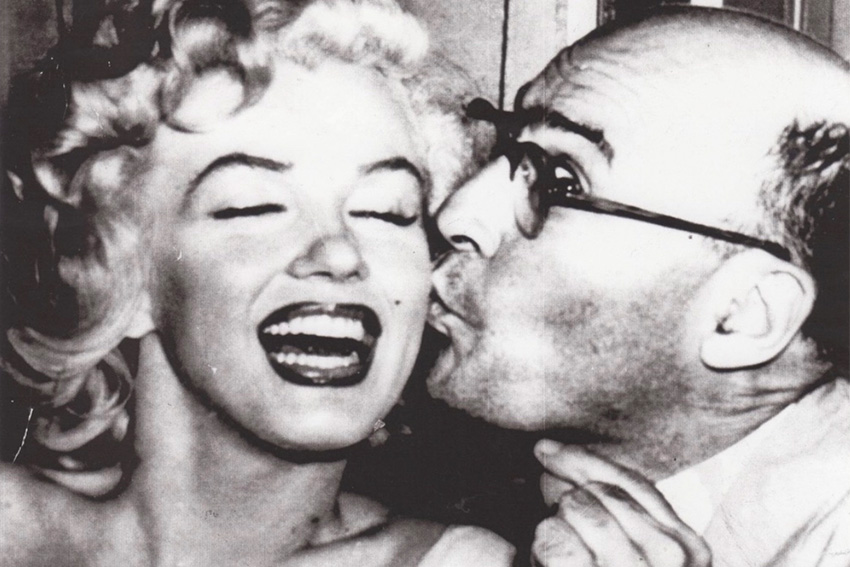 According to Gold-Levi, Monroe was one of Gold's favorite photo subjects, hence, the kiss on her cheek he's giving her. In 1952, Monroe was the grand marshal of the Miss America parade in Atlantic City.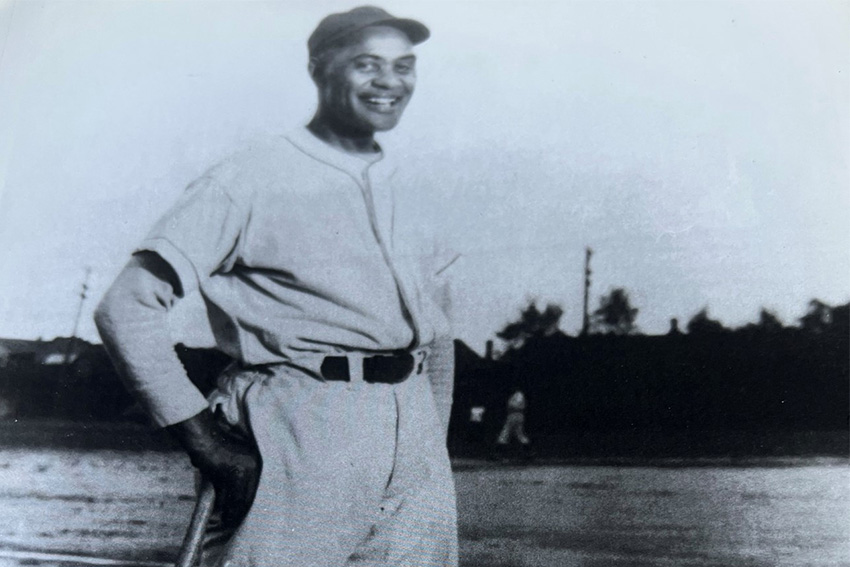 John Henry "Pop" Lloyd was a legendary shortstop in baseball, with a 27-year playing career and a knack for playing "inside baseball," a tactical way to keep baseballs infield. After his professional playing days, Lloyd resided in Atlantic City, where the stadium bearing his name now lives.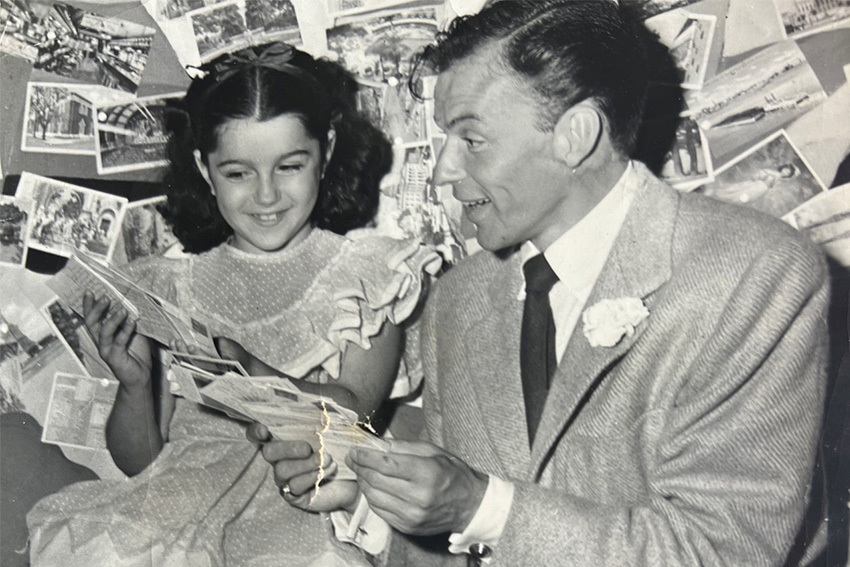 Frank Sinatra visited the city many times to croon to audiences. As a child, Gold-Levi gave Sinatra a "radio interview," which was photographed by her father.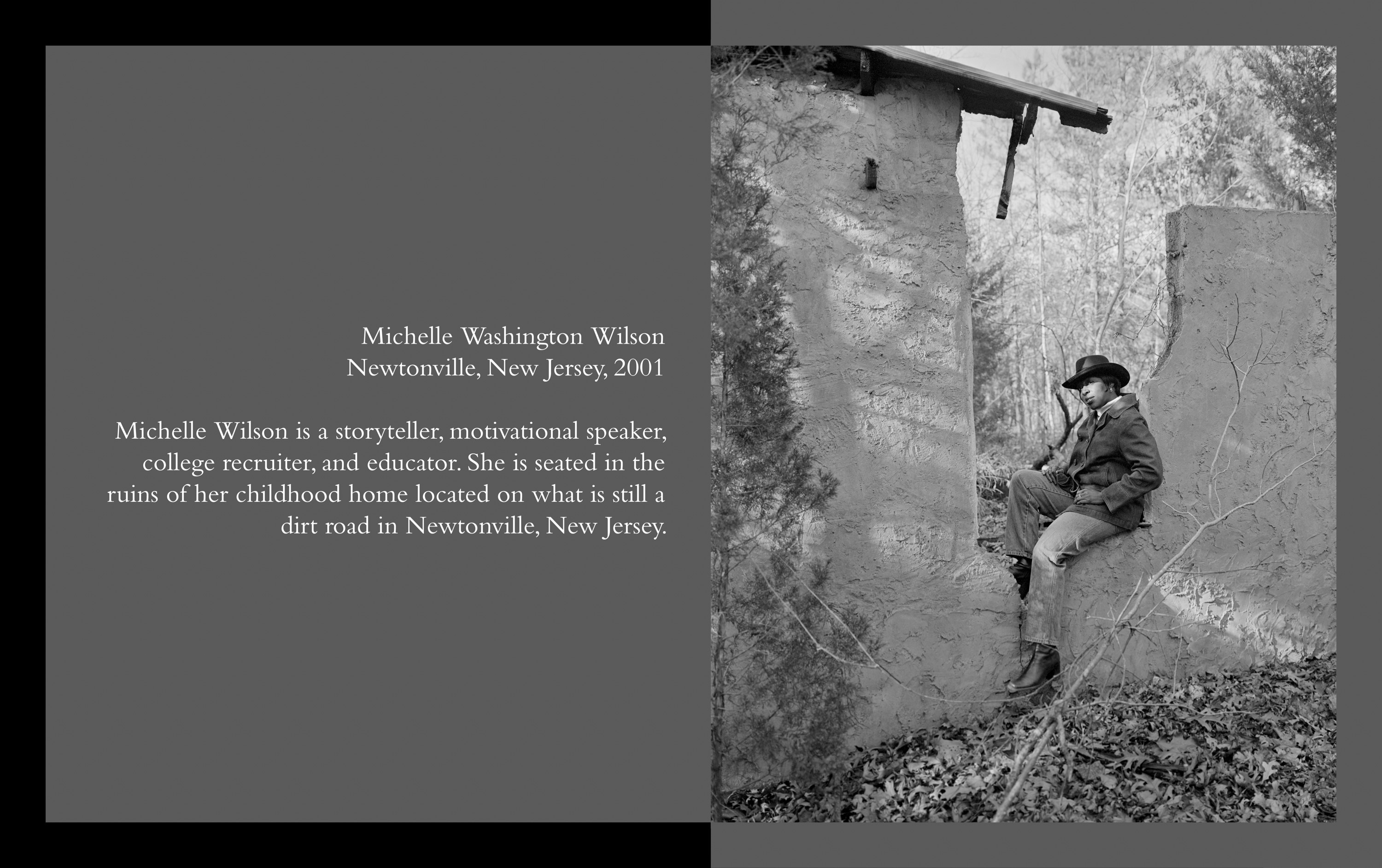 White started the collection "Small Towns, Black Lives" in 1989, in which he visited and photographed historically Black/African-American communities throughout Southern New Jersey. The project was primarily composed of portraits, like this one of Michelle Washington-Wilson. He also took and recorded notes, including the audio of Washington-Wilson showing him her hometown and telling him a story about Halloween as a child.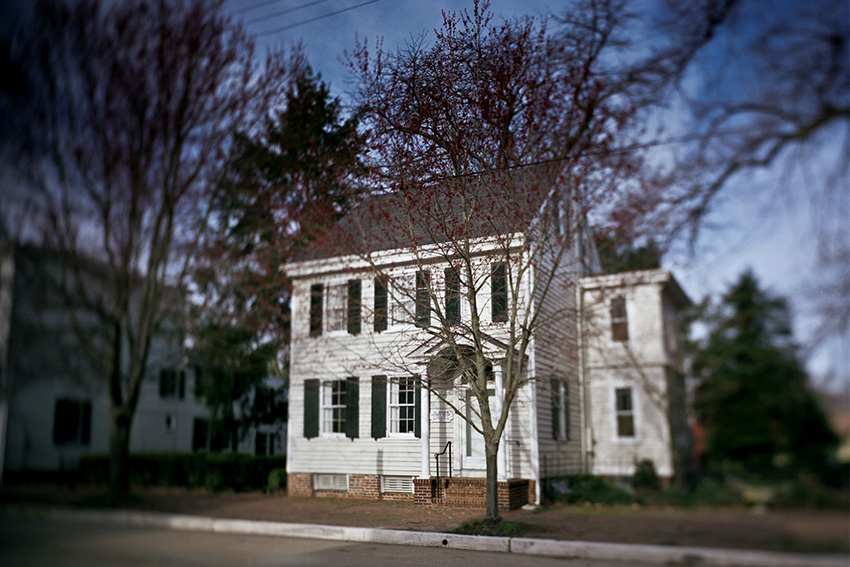 In this collection titled "7 Steps to Freedom," White photographed the homes of quakers, a religious group that was staunchly anti-enslavement. Quakers played a significant role as "stops" along the Underground Railroad and helped enslaved African Americans escape to free states.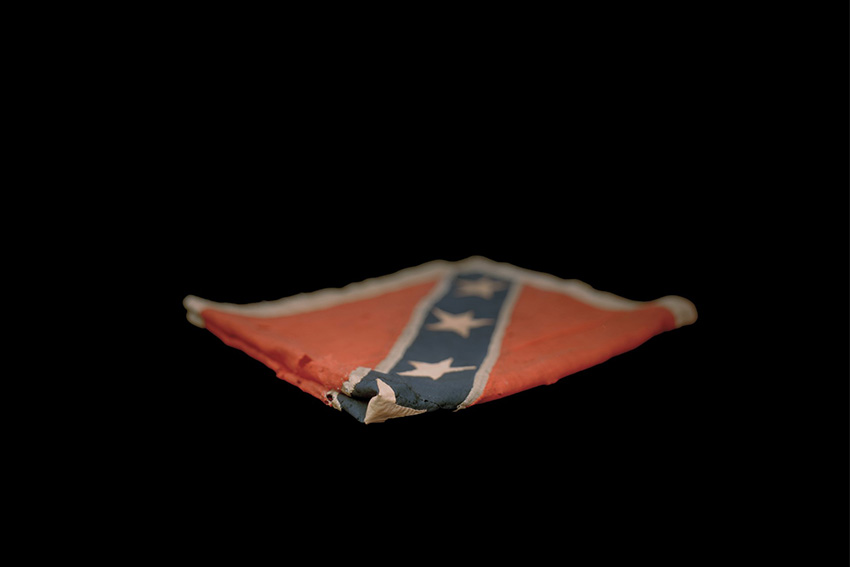 White's current project, "Manifest," examines and highlights different symbols of racism and anti-immigration. Current subjects of the project include this Confederate flag and a Ku Klux Klan hood from a former chapter in Ocean City.
The Stockton Art Gallery provides students, staff, faculty, area schools, artists and the community-at-large with an opportunity to experience contemporary and historical art exhibitions and related programming of the highest quality. The current exhibits will be available for viewing until Nov.13. The gallery is free and open to the public from Monday to Saturday at 11:30 a.m. to 7:30 p.m. and on Sunday from 12 to 4 p.m.