From Dolphins to Magic, Graduate Students Share Research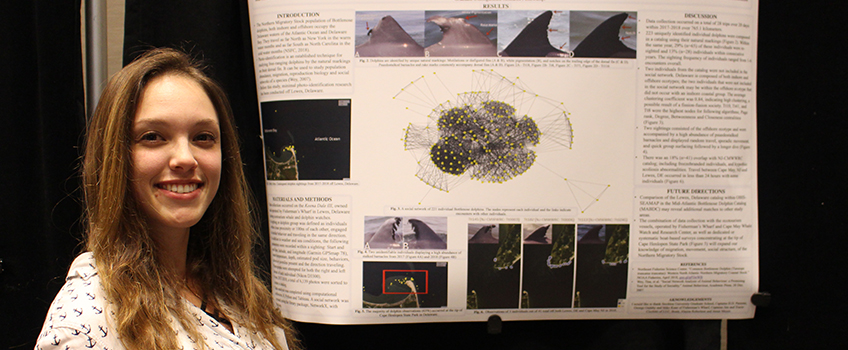 Galloway, N.J. _ Melissa Laurino of Cape May counted at least 223 individual Mid-Atlantic Bottlenose Dolphins off Lewes, Delaware in 2017-18.
How did she tell them apart?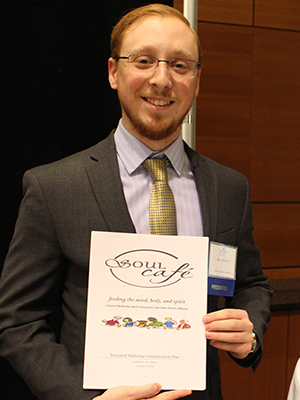 "Their dorsal fins are unique," she said during the Fall 2018 Graduate Symposium in the Campus Center Board of Trustees Room. "They are like fingerprints. As we identify the dolphins we can track them and see how clusters travel."
Laurino, who is getting a Master of Science in Data Science and Strategic Analytics, worked with Fisherman's Wharf in Delaware to do her research. She also works for Cape May Whale Watch and Research Center, and said the combination of data from the two will help expand knowledge of the migration, movement, and social structure of the migratory stock.
The fall symposium showed the diversity of graduate programs and student interests at Stockton. Many of the projects also had real-life applications and directly benefited local agencies and non-profit groups.
Professor of Criminal Justice Christine Tartaro is working with student Jillian Kutner on evaluating a jail-based methadone assisted treatment program. Tartaro said they first looked at participation in the program and will now start tracking and analyzing recidivism rates to see if being in the program helped people stay out of trouble once they left jail.
"We're trying to see if it helps them stay clean and not commit any more crimes," Tartaro said.
Mark Tirone of Jackson is getting has master's degree in Occupational Therapy, but also has a lifelong interest in magic. His project looked at the potential of teaching magic to help improve fine motor skills.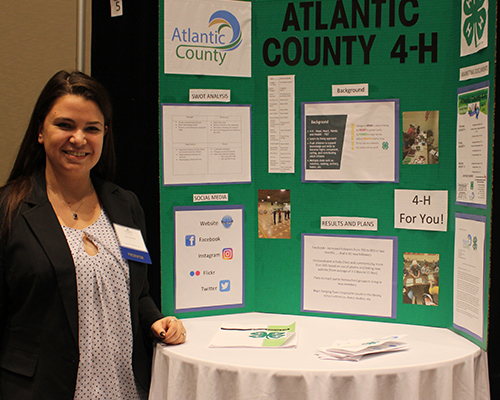 "There is a connection," Tirone said. "In magic you have to use your hands and eyes. It improves coordination and doing magic also encourages socialization."
Students in the Master of Business Administration Program helped agencies set up marketing plans and social media sites.
Alex Clarkson of Williamstown did a web site, social media, marketing and communications plans for the church-affiliated Soul Café in Pine Hill and Magnolia.
"They were looking for someone so I came in at the right time," he said. "I'm teaching the pastor who runs it, Cherese Evans, how to implement it and keep it up."
Daniel Dinnebeil of Toms River and Nicholas Rabey of Northfield developed a marketing plan for the South Jersey Culture and History Center.
Sarah Ferrara of Egg Harbor City worked with the Atlantic County 4-H on a remarketing and rebranding plan that included enhancing their presence on social media through accounts on Facebook and Instagram.
More information on graduate programs at Stockton is available at Stockton.edu/graduate
View a gallery of photos from the event.
# # #
Contact:
Diane D'Amico
Director of News and Media Relations
Galloway, N.J. 08205
Diane.DAmico@stockton.edu
609-652-4593
609-412-8069-cell
stockton.edu/media