M.S. in Data Science & Strategic Analytics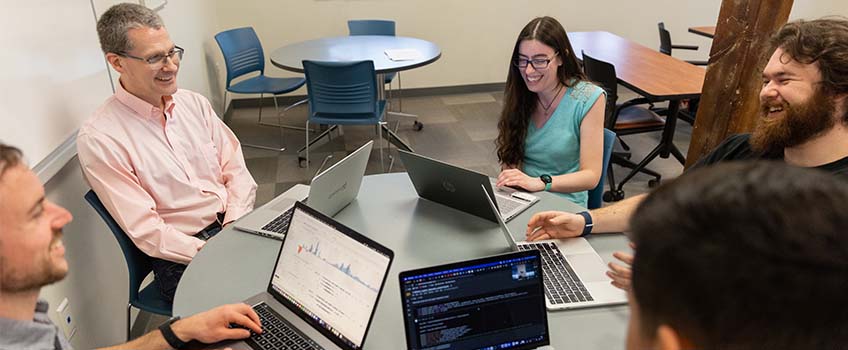 The Data Science and Strategic Analytics (DSSA) Program at Stockton is a self-standing, master's degree program. A student entering the program will acquire substantial experience in sophisticated, industry standard, computational software and programming tools that will allow the student to explore data driven problems in the science, business, social science, medicine and/or the humanities.
Students will also develop skills in data analysis, presentation, and visualization; skills that will permit them to visualize results and make predictions. The course work is supplemented with real world projects and/or internships with industry providing experience and networking opportunities in industry or research.


---
---
If you have further questions you can Request More Information or call the Office of Graduate Admissions at (609) 626-3640 or E-mail gradschool@stockton.edu.
Program Co-Chairs
Have questions about the program or curriculum? Feel free to contact one of the program co-chairs.