Training Tips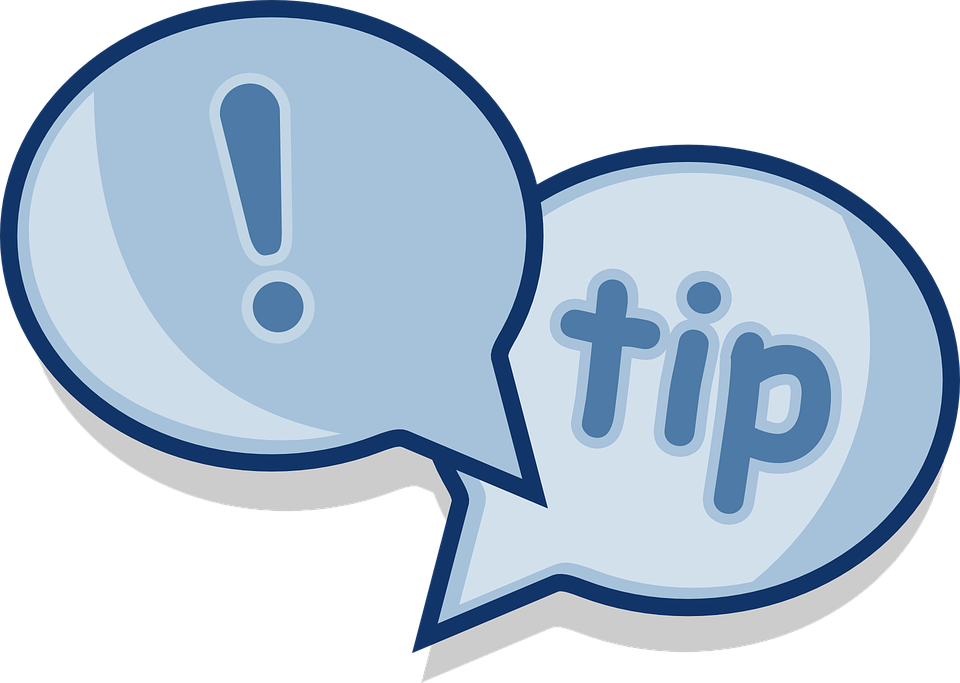 Authenticating in Zoom with your Stockton Credentials

If your Zoom class or meeting requires you to be authenticated as a Stockton community member, it's important that you sign in with your Zoom client ahead of time. Install Zoom and follow these quick and easy steps to authenticate yourself with your GoStockton credentials!
1.) Open Zoom on your Laptop, Phone or PC and click "SSO" below the email address and password.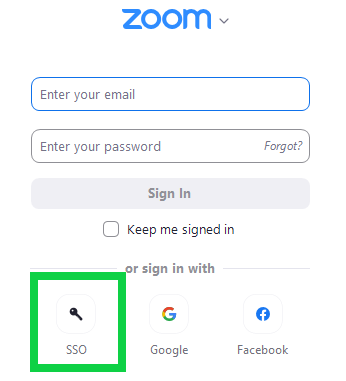 2.) Under "Company Domain," type in "stockton" and press "Continue"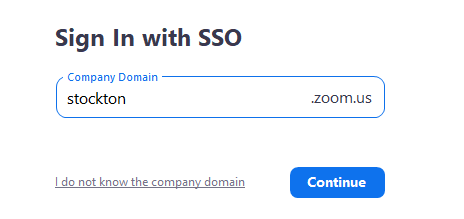 3.) Type in your Stockton Go-Portal credentials and press "Login."
If you do not know you Goportal pasword, please click the "Self-Service Password Reset" button.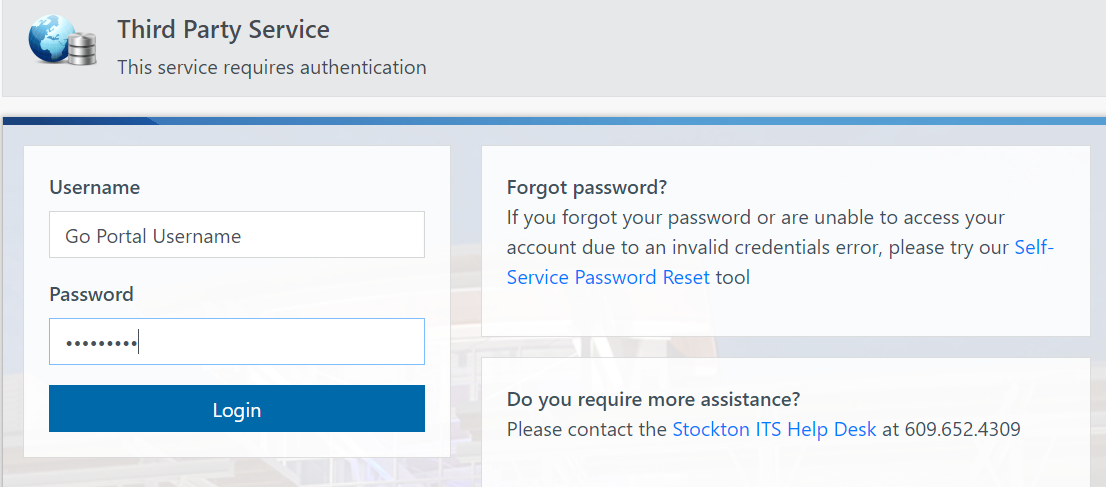 You will be redirected from your browser to your Zoom client. You are now logged into Zoom!