FAFSA Friday's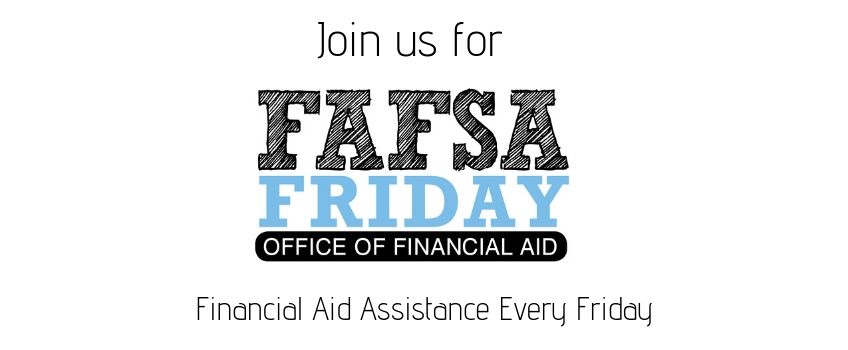 Join us for FAFSA Friday every Friday from 2/7/20 - 3/6/20 and 3/27/20 - 4/10/20 from 1p.m. to 3p.m. in F210 for exclusive one-on-one assistance with Federal and State financial aid applications.
Stockton's institutional deadline for FAFSA completion is March 1st! Get it done by March 1 to be sure you are considered for all aid for which you eligible.
Have a club or organization interested in a group reservation? Contact the Office of Financial Aid at 609.652.4203 to inquire about setting up your own FAFSA Friday date and time!
Requirements
To participate, we recommend that you bring the following documents with you:
Your FSA ID and password for you and a parent. If you do not have one, you and your parent must create one at

fsaid.ed.gov. For instructions, visit

stockton.edu/fafsa
A

completed

FAFSA worksheet

with student and parent information. To assist you in completing the FAFSA worksheet, here is a

FAFSA document checklist.