FAFSA Friday's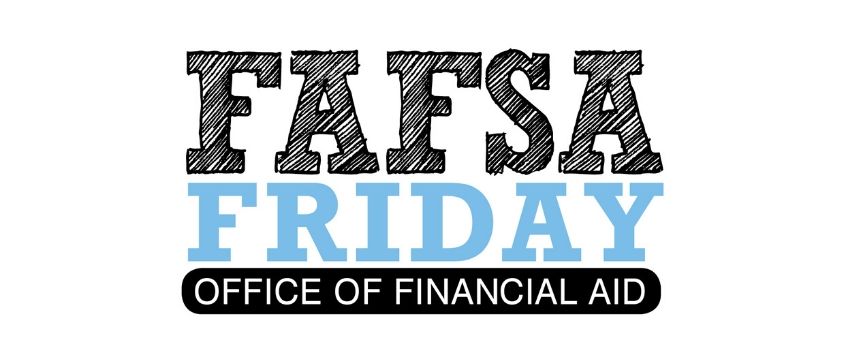 Please Note:
All remaining FAFSA Friday sessions for the Spring 2020 semester have been cancelled; however, our office is still available to help. Please feel free to contact us at
finaid@stockton.edu
with any questions you may have and someone will work to respond as soon as possible.
Remember to file your 20-21 FAFSA by April 15! Anyone who misses this deadline will lose out on over $7500 of free money for the 20-21 academic year, if eligible.
The State Won't Wait!

What is FAFSA Friday?
Each Friday during the Fall and Spring semesters, the Office of Financial Aid hosts FAFSA Fridays, where students and their families receive one-on-one assistance with the financial aid process. Registration is not required.
**All remaining Spring 2020 FAFSA Friday sessions have been cancelled. Please monitor this site for information regarding Fall 2020 FAFSA Fridays.
Make the FAFSA your Priority!
Have a club or organization interested in a group reservation? Contact the Office of Financial Aid at 609.652.4203 to inquire about setting up your own FAFSA Friday date and time!
Requirements
To participate, we recommend that you bring the following documents with you:
Your FSA ID and password for you and a parent. If you do not have one, you and your parent must create one at

fsaid.ed.gov. For instructions, visit

stockton.edu/fafsa
A

completed

FAFSA worksheet

with student and parent information. To assist you in completing the FAFSA worksheet, here is a

FAFSA document checklist.