Coffee Thursdays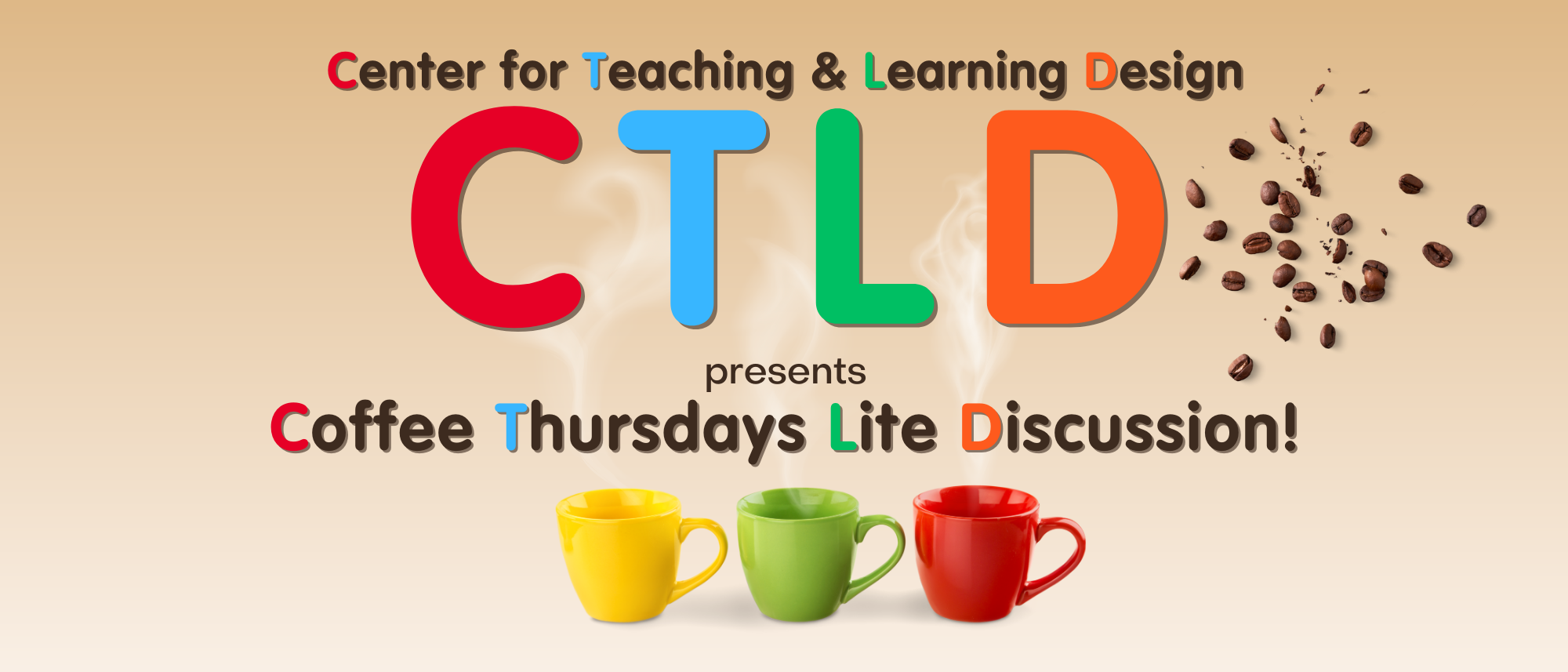 ---
SCHEDULE OF TOPICS
Thursday, September 7th

WELCOME BACK!

Get to know the CTLD. Bring your questions, ideas, and general curiosity.

Come enjoy a cup of coffee, meet our Staff, search our library of books and resources, and see all we do to help faculty achieve their goals.

All are welcome!

Thursday, October 5th

Online MOA - Course Review

Whether you are designing a new online course or teaching an existing online course for the first time, the CTLD is here to help you navigate your questions and the steps necessary for a successful course development!

Thursday, November 2nd

Let's Chat about ChatGPT

What is all the fuss about Artificial Intelligence (AI)? Both compelling and concerning, AI is the hot topic of the year!

Join the conversation that is sweeping not only Higher Education, but the nation, as we navigate this unchartered territory with an open mind and an intension to maintain the integrity of the human mind's work.

This session will take place in Upper L-Wing Gallery!

Thursday, December 7th

Tenure & Promotion

Tenure track faculty members are encouraged to join us to discuss processes as you work toward your tenure and promotion.

Receive helpful advice for constructing evaluation files in alignment with the Faculty Evaluation Policy, Faculty Evaluation Procedures, and School and Program standards.

Thursday, February 1st

Faculty Resource Network (FRN)

The FRN membership with New York University provides Stockton faculty with access to professional development programs including lectures, symposia, intensive seminars, and visiting scholar opportunities designed to improve the quality of teaching and learning at Stockton.

To learn more about how you might benefit from FRN opportunities, join us for an informal discussion!

Guest Speaker: TBA

Thursday, March 7th

Precepting with Confidence

Students look to faculty for guidance not only with their scheduling to ensure their credits stay on track for graduation, but for general counseling as well. Navigating the right path for their chosen major or area of interest is crucial to their success as a student.

Join this group discussion for tips and advice on how best to serve our students' needs.

Guest Speaker: TBA

Thursday, April 4th

Scholarship & Research

The first question for implementing any good project or idea is often "where do I start?" Whether you are looking for funding to support a specific proposal, or an avenue for which to share your scholarship, the best place to start is a conversation with experienced peers and colleagues. You don't want to miss this session!

Guest Speaker: TBA

Thursday, May 2nd

Syllabus Design

Thinking forward to Fall '24, now is the perfect time to decide on key elements you would like incorporated into your syllabus.

The CTLD offers templates and guiding tools for Stockton faculty and teaching staff to allow syllabi customization.

Bring your questions, comments, and concerns and join us for a review and discussion of these helpful resources.
Join us the first
Thursday of every month!
---
9am to 11:30am in B106

Coffee, tea and light refreshments will be served!
CONGRATULATIONS Winners!
9/7 - Bob Olsen, NAMS

10/5 - M. Alysia Mastrangelo, HLTH

11/2 - Ronda Brown, EDUC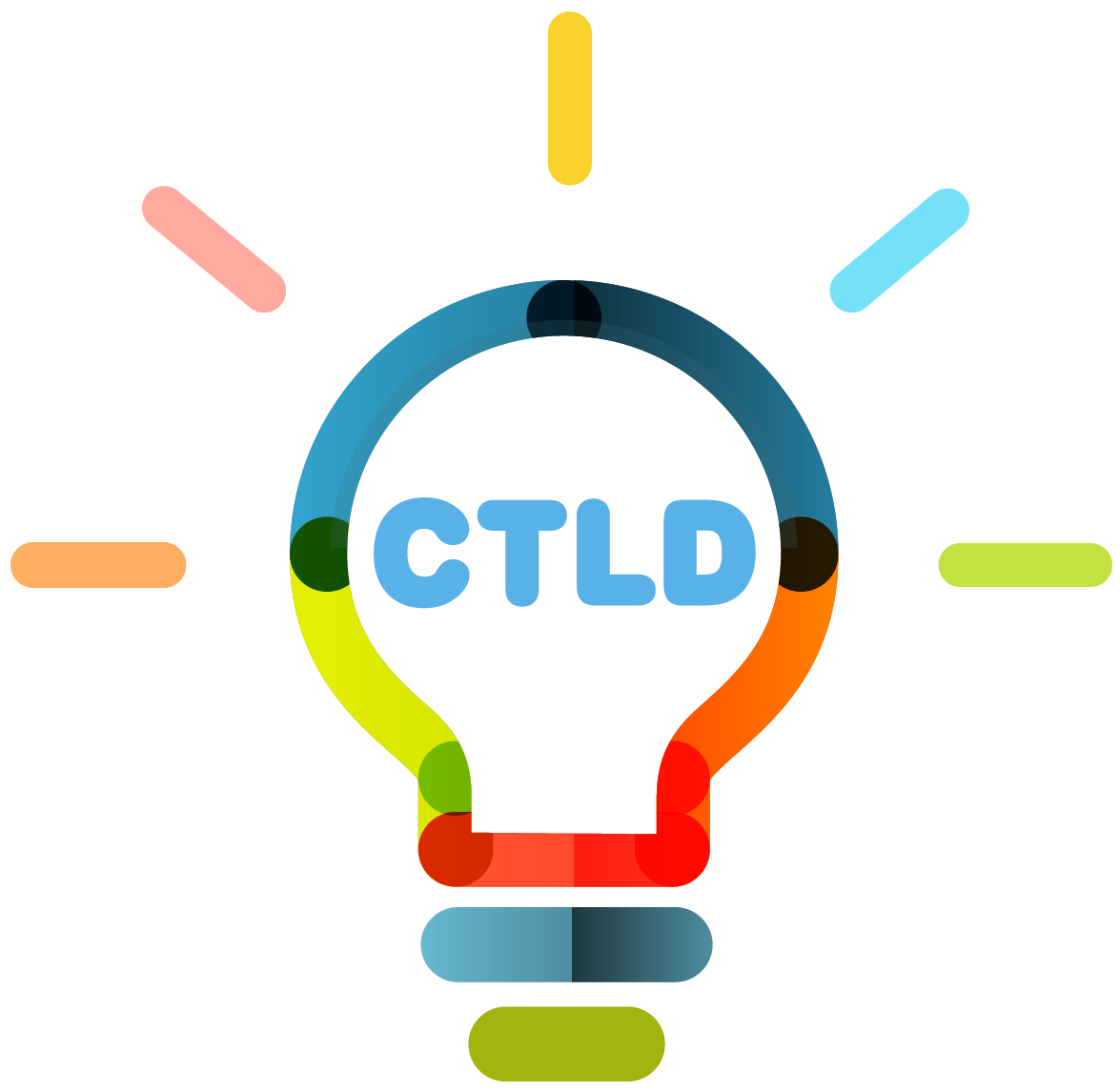 We look forward to seeing you!