Restaurant & Beverage Management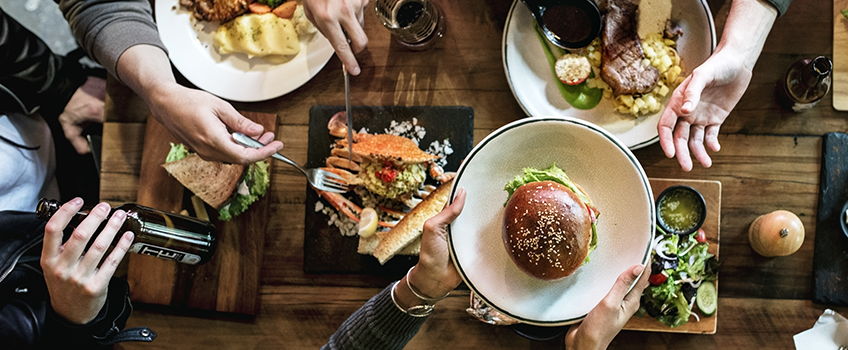 Immerse yourself in the business of food and beverage...
Students gain a broad skill in preparation to successfully manage a variety of restaurant and beverage concepts from small casual dinning to gourmet and nightlife operations. Students learn all aspects of restaurant management, including receipt standardization and costing, menu pricing, food sanitation and safety, and culinary preparation. In addition, the curriculum incorporates hand's on experiences in the kitchen with our unique partnership with the Atlantic Cape Community College's Academy of Culinary Arts.
Why Restaurant & Beverage Management?
Food and drinks sales of the restaurant industry in the United States are project to exceed $825 billion
There are over 1 million restaurant locations in the United States.
The number of employees in the restaurant industry is forecasted to see continuous growth. In 2018, there were approximately 15.1 million people working within the industry. By 2028, it is anticipated that there will be 1.6 million new restaurant jobs. 10%: Restaurant workforce as part of the overall U.S. workforce.
More than 195 million U.S. consumers visited a sit-down restaurant in the spring of 2016. During the same time, over 216 million Americans visited a fast-food place.
HTMS 3125 - Advanced Food & Beverage
HTMS 3135 - Wine Fundamentals
HTMS 2143 - Contemporary International Tourism
HTMS 3128 - Spa Management in Hospitality
HTMS 3129 - Destination Management
HTMS 3132 - Study Tour
HTMS 3140 - Hospitality Entrepreneurs & Leadership
HTMS 3225 - Intro to Casino Management
HTMS 3226 - Hotel Management Simulation
HTMS 3227 - Continuous Service Improvement
HTMS 3228 - Event Sales & Marketing
HTMS 4110 - Hospitality & Tourism Research