Resort Management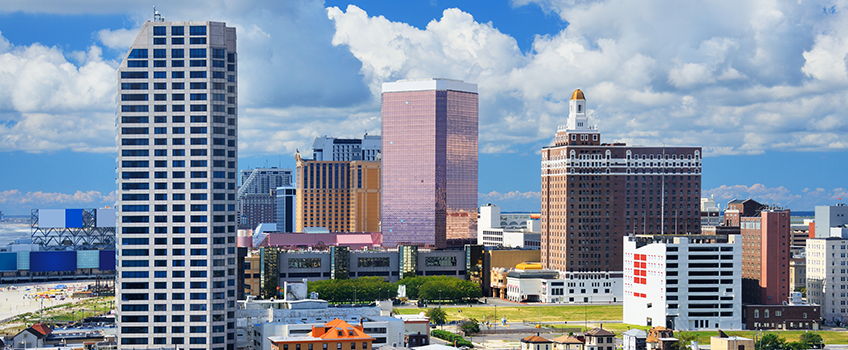 Jump into the vast opportunities within resort management...
Students gain a broad skill set in preparation to successfully manage a variety of resort concepts from hotel operations, spa management, and casino gaming. Students learn a variety of aspects of resort management including front desk, housekeeping, revenue and yield management, finance, STAR report analytics, and casino gaming fundamentals. In addition, the curriculum incorporates the newest, relevant technology and emerging trends in the industry.
Why Resort Management?
Due to a continued upswell in the U.S. economy, CBRE Hotels' Americas Research is forecasting a strong performance for U.S. hotels in 2019, anticipating a 10th consecutive year of growth, creating excellent career opportunities.
Nearly 12,000 rooms are under development in neighboring New York, making it the market with the largest construction pipeline among the major metropolitan areas.
More than 5,600 rooms were completed during the first quarter, with upper-upscale and unaffiliated hotels leading supply growth.
In its December 2018 edition of "Hotel Horizons," CBRE anticipates U.S. hotel occupancy will increase to 66.2 percent in 2018, a fifth straight record level for the industry. Occupancy will receive a boost from an anticipated 2.1 percent increase in demand, overcoming an estimated 1.9 percent net increase in supply for the year.
About 200,000 limited-service rooms in 993 hotels were constructed during the year ending in March 2018.
More than 186,000 rooms are in the works and 221,000 rooms are in the final planning stages and should break ground over the next 12 months.
Expansion of Casino Resorts world-wide creates increased opportunities for Casino Careers.
HTMS 3225 - Intro to Casino Management
HTMS 3226 - Hotel Simulation
HTMS 3128 - Spa Management in Hospitality (Recommended Elective)
HTMS 2143 - Contemporary International Tourism
HTMS 3112 - Catering Management
HTMS 3125 - Advanced Food & Beverage Management
HTMS 3129 - Destination Management
HTMS 3132 - Study Tour
HTMS 3135 - Fundamentals of Wine
HTMS 3140 - Hospitality Entrepreneurs & Leadership
HTMS 3227 - Continuous Service Improvement
HTMS 3228 - Event Sales & Marketing
HTMS 4110 - Hospitality & Tourism Research