Dance at Stockton - Stockton Dance Company
Stockton University's Resident Dance Company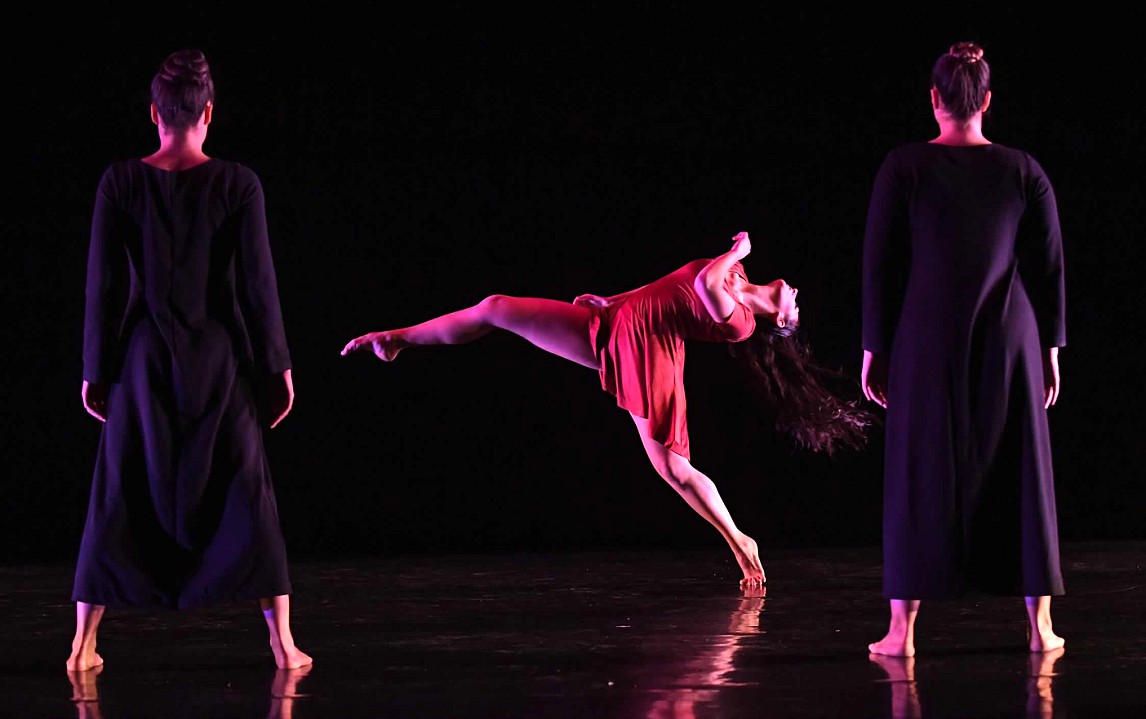 Founded in 1979 by Gail Lee Abrams and Joshua Jess Cabot, the Stockton Dance Company presents professional level concert dance to the Atlantic County community.
Dancers audition to be part of the company, and there are between 30-50 members in the company each year. Resident choreographers Rain Ross, Caitlin Quinn Pittenger, and Beau Hancock create original works each year, and select guest artists are invited to choreograph for the company. Such guests have included Starr Foster (Starr Foster Dance), Robert Moses (Robert Moses' Kin), Andrea Miller (Gallim Dance), Jon Lehrer (Lehrer Dance), Lauren Putty White (Philadanco), Germaul Barnes (Bill T. Jones/Arnie Zane Dance Company), and others.
For the 2019-20 season, Stockton Dance Company presents two performances in the Experimental Theatre, and one main stage production in the Stockton Performing Arts Center. The main stage production includes guest choreographers Tiffany Mills and Meredith Rainey. Auditions begin on September 23, 2019.
Stockton Dance Company Performances
---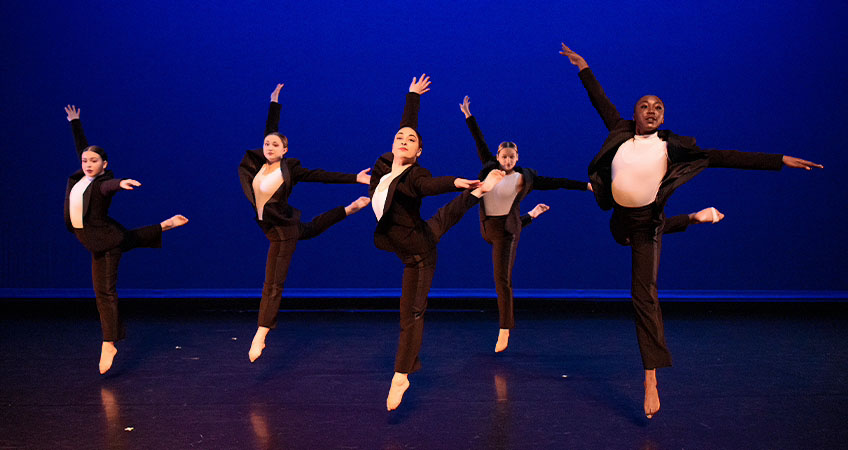 Fall Choreography Project
Dec. 1-3, 2022, In the Performing Arts Center
$12 Regular $10 Student/Senior
Fall Choreography Project brings to the Performing Arts Center stage a mixed bill of dance works from the most promising choreographers in the Stockton dance community. Fall Choreography Project continues a 30-year Stockton tradition of presenting unpredictable and thought-provoking works from choreographers at all stages of their artistic development. These dance makers are forging new avenues for contemporary choreography, and the Fall Choreography Project is an opportunity to view the early work of the next generation of New Jersey dance artists.
---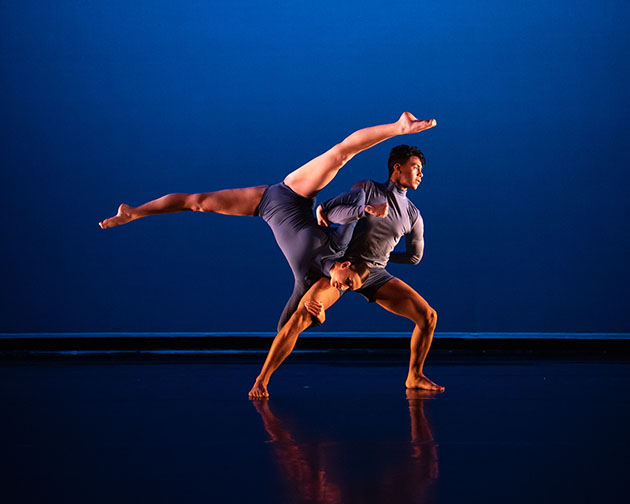 Spring Dance Concert
March 2-4, 2023, In the Performing Arts Center
$12 Regular $10 Student/Senior
Spring Dance Concert highlights the gifted artists of the Stockton Dance community, presenting dances from notable choreographers that challenge these maturing performers. In her quest to "create collectively," award-winning choreographer Tiffany Mills worked intimately with Stockton Dance Company members to build choreography full of radical juxtaposition and satisfying nuance. Described as "simultaneously explosive and lyrical," choreographer Nathaniel Hunt brings his vast experience as a mover and performer with Ailey II, Ballet Hispanico, and the Metropolitan Opera, among other notable companies and choreographers, to his newest dance work for the company. These nationally recognized guest artists join resident choreographers Caitlin Quinn Pittenger and Beau Hancock, whose eclectic, imaginative choreography dependably delights. This diverse program promises to be a moving evening.
---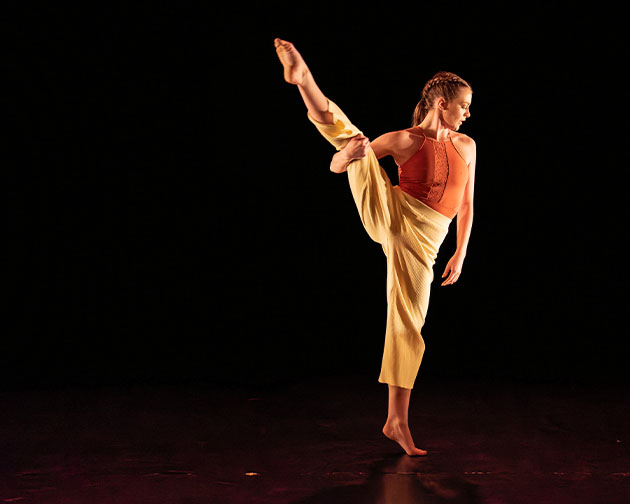 Emerging Choreographers Showcase
April 20-22, 2023, In the Experimental Theatre
$12 Regular $10 Student/Senior
Emerging Choreographers Showcase is filled with moments of striking physicality, unusual grace, and the unexpected. This juried showcase for dance makers at the start of their composing careers is a laboratory for choreographic experimentation and innovation. The Experimental Theatre's intimacy allows audiences a personal experience with this forward-looking choreography and provides these developing dance makers a chance to cultivate their artistic voices. Witness the variety and vibrancy of the Stockton community's finest emerging choreographers.