Placement Testing at Stockton University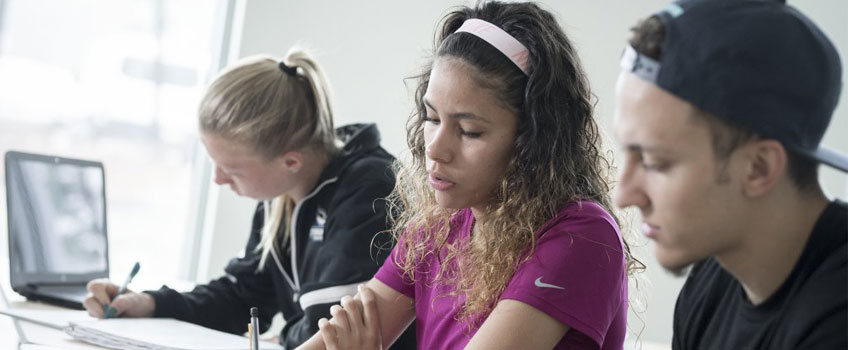 Placement testing is a valuable resource that ensures proper course placement for incoming students. Stockton utilizes College Board's Accuplacer testing platform. Additional information can be found below.
***In accordance with University-wide

COVID-19 precautionary measures, all in-person testing sessions have been postponed. At this time, we are encouraging students to complete their placement testing online. On-campus testing is expected to resume after it is deemed safe by the proper authorities***
Do I need to take a placement test?
Freshmen
Can I be exempt from placement testing?
Yes, there are several scenarios, listed below, in which you can be exempt from placement testing.
Do I need to come to Stockton for placement testing?
Frequently Asked Questions
Where is placement testing located at Stockton?
Accuplacer testing is administered at Stockton's Galloway Township campus. Before testing, students should check-in with the Admissions office, located downstairs in the Campus Center. We will have an escort bring you to the designated computer lab for your placement test(s). Please arrive approximately 15 minutes before your session.
You can view a map of the campus here.
***Please request a guest parking pass for the day of your testing.***
View the information below for upcoming test location(s).
How can I schedule an Accuplacer test at Stockton?
To schedule placement testing, use the link below.
***In accordance with University-wide

COVID-19 precautionary measures, all in-person testing sessions have been postponed. At this time, we are encouraging students to complete their

placement testing online. On-campus testing is expected to resume after it is deemed safe by the proper authorities***