First-Year Seminar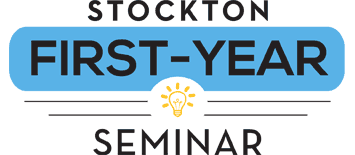 The First-year Seminars are an integral part of your first-semester experience at Stockton. Each course has a different content area, which makes our program unique. Students can take classes on sustainability issues, diversity, history of Paris, American stories or detectives in literature while working on the essential elements of writing, critical reading, speaking and listening, and information literacy. The credits will count toward graduation requirements for every major and program, and all of the seminars are designed to help you practice the skills needed to be a better college student and achieve your life-long learning goals.
First-year seminars also include a common reading that is taught in all of the first-year seminars. This book is your first shared intellectual experience with the entire incoming class. Stockton provides the book for each new student and we create opportunities to think about the text both inside and outside of the classroom.
First-year seminars are an essential part of the First Year Experience (FYE) at Stockton, and the coordinators of both programs work closely to ensure that our new students have a welcoming and challenging first year.
---
The Common Reading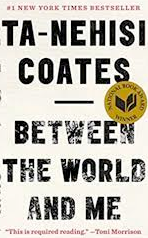 Ta-Nehisi Coates is a distinguished writer in residence at NYU's Arthur L. Carter Journalism Institute. He is the author of the bestselling books The Beautiful Struggle, We Were Eight Years in Power, and Between The World And Me, which won the National Book Award in 2015. His first novel, The Water Dancer, was released in September 2019. Ta-Nehisi is a recipient of a MacArthur Fellowship. He is also the current author of the Marvel comics The Black Panther and Captain America.
Handbook for Faculty
First-Year Seminar Program Convenor:
Geoffrey Gust, Ph.D.
geoffrey.gust@stockton.edu
609-652-4491