Summer at Stockton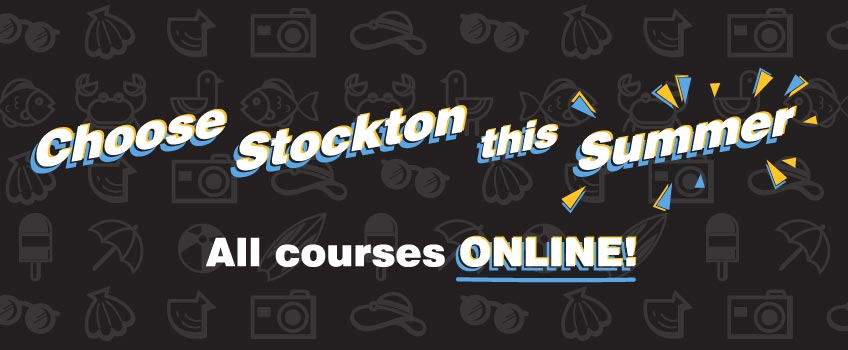 From web design and digital photography to accounting and anatomy, Stockton's summer sessions offer more than 350 courses, all online!
Stockton's summer sessions are open to current students enrolled in degree programs, non-matriculated students and students currently enrolled at other institutions who wish to study during their summer break and transfer Stockton credits.
Stay on time and on track - all online! Taking summer courses can help you accelerate your degree completion, or lighten your load for fall and spring semesters.
Summer Term 2020 Academic Calendar
May 18- June 25 (MTWR)

Session 1 - (6 weeks)

May 18 - July 27 (MW or TR)

Session 2 - (10 weeks)

June 29 - August 10 (MTWR)

Session 3 - (6 weeks)

May 18 - August 10

Session 4 - (12 weeks)
Independent Studies & Internships
Frequently Asked Questions
Contact Information
Office of the Registrar
Phone: (609) 652-4235
Fax: (609) 626-5547
E-Mail: Registrar@stockton.edu