University News

Garden State Guarantee Offers More Financial Aid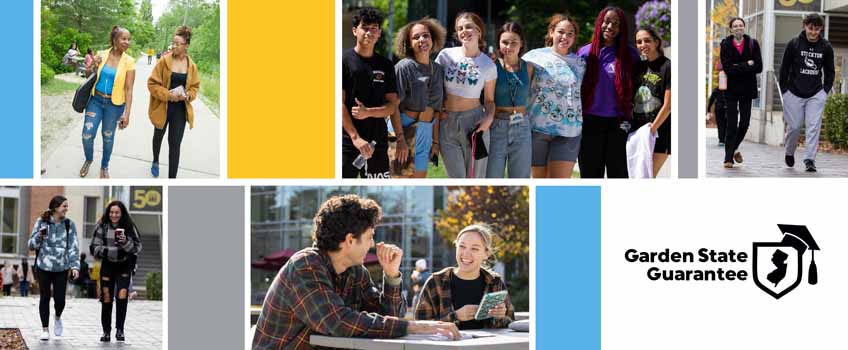 New Jersey undergraduate college students with at least 60 college credits have a new opportunity to earn an affordable bachelor's degree at Stockton University through the new Garden State Guarantee program.
The Garden State Guarantee (GSG) builds on Gov. Phil Murphy's commitment to improving college affordability. New Jersey resident undergraduate students enrolled full-time with at least 60 college credits and an annual adjusted gross income between $0 and $65,000 may now be eligible for $0 net price for tuition and fees at Stockton University for their third and fourth years of study.
Full-time undergraduate students with incomes of $65,001 to $80,000 may be eligible for the program's sliding scale of reduced tuition and fees of no more than $7,500.
To apply, students must complete the Free Application for Federal Student Aid (FAFSA) or the New Jersey Alternative Financial Aid Application (New Jersey Dreamers only). All new and returning Stockton University students who apply will be considered.
"This new state program is ideal for someone who has completed an associate degree and is looking to obtain their bachelor's degree," said Stockton Chief Enrollment Management Officer Robert Heinrich. "It can also help someone who may have left college, and would like to return, or who is interesting in transferring to Stockton."
This program complements the Stockton Promise program, which offers free tuition and fees to eligible new first-year and transfer students with adjusted incomes between $0 and $65,000.
---
Atlantic City Community Cleanup and Party in the Park Attracts 1,000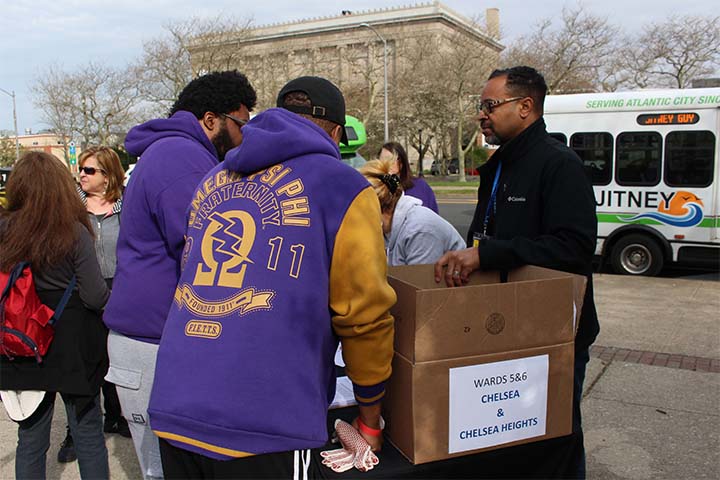 More than 500 people worked up an appetite collecting more than 360 bags of trash at the Stockton University Community Day Cleanup in Atlantic City on Saturday, April 23. When they got back to O'Donnell Park for the Party in the Park, there were four food trucks ready and waiting for them.
Stockton University Atlantic City hosted its first combined Community Cleanup and Party in the Park as part of the University's 50th anniversary celebration. The City of Atlantic City co-sponsored the event and offered support in picking up the collected bags of trash.
"We have always said we want to be part of the city, not just in the city," said Stockton President Harvey Kesselman, who attended with his wife, Lynne. "This day is such a great way to bring people together for fun and a good cause."
The day began early as volunteers arrived at O'Donnell Park to check in and get gloves, trash pickers and lots of trash bags. Teams were dedicated to each ward of the city and the beach, with over 80 community and Stockton student groups participating.
Bags, gloves and trash pickers were provided by the Atlantic County Utilities Authority (ACUA), the Community Reinvestment and Development Authority and Special Improvement District (CRDA/SID) the City of Atlantic City and Surfrider Foundation.
Brian K. Jackson, COO of Stockton Atlantic City, who chaired the Community Day Cleanup Committee, said he was thrilled with the number of people to come out. He estimated the total attendance at about 1,000.
"We can all feel great pride in what we accomplished on Saturday and of our demonstrated commitment to beautifying our unique neighborhoods in Atlantic City," Jackson said.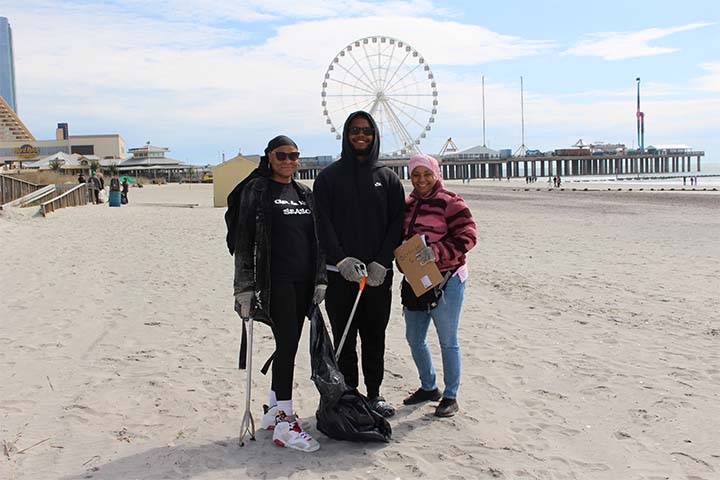 ---
Stockton Graduates 2,700 at Commencement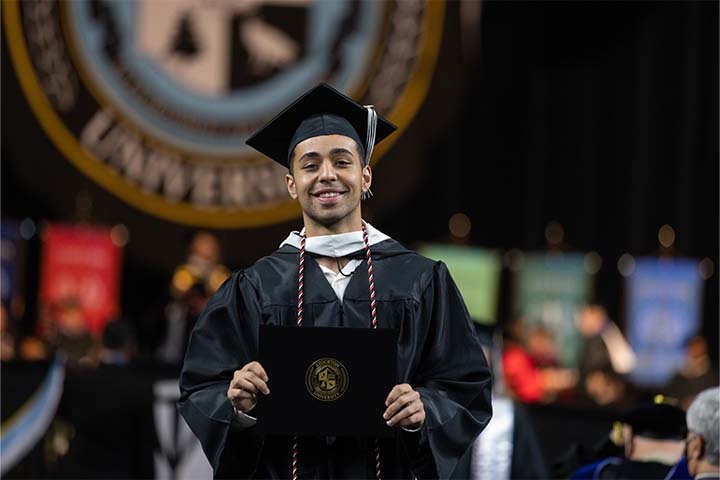 Members of Stockton University's Class of 2022 were encouraged by speakers at Commencement ceremonies May 13 to use their voices and skills to take on new challenges in their own lives and to benefit their communities.
"I may not know your story or your struggles, but today I know your success as we are gathered here to celebrate our achievements together," said Alyssa Erin Lopez De Guzman, the student speaker for the morning ceremony, who received a Master of Science degree in Communication Disorders.
"There is power in your voice," she said. "I am here to use my voice to remind you that there is still a wage gap between women and men, and that there are still racial injustices every day. Our voices can help us start the conversation on these issues and become leaders for change. I am here to remind you that learning does not stop once we receive our diplomas. In this ever-changing world, we must overcome adversity and be part of the conversation in our communities."
Commencement was held at Jim Whelan Boardwalk Hall in Atlantic City, just down the street from the site of the former Mayflower Hotel, where 50 years ago the first 1,000 students arrived to begin classes at then brand new Stockton State College. Students and faculty lived and studied at the hotel in Fall 1971 until the Galloway campus opened in January 1972. Stockton celebrated its 50th anniversary of teaching during the 2021-22 academic year.
The Class of 2022 has more than 2,700 graduates who received their bachelor's, master's or doctoral degrees in two ceremonies at 10 a.m. and 2:30 p.m. Despite some early morning rain showers and clouds, families gathered on the Boardwalk and beach to celebrate and take photos as a DJ created a party atmosphere.
In the afternoon ceremony, student Danielle Dyson talked about breaking boundaries and how she was able to achieve goals she had not even considered as a Marine Science and Environmental Science double major. She challenged the graduates to "conquer their impossible."
"I came to Stockton as a freshman just having lost my father. I thought it was impossible to do many things. One year into Stockton, I was working with professors answering research questions about the very bay I grew up next to and would then be set up with a fellowship tagging sharks right here on the Jersey shore."
She cited the community she found at Stockton and "that being an Osprey truly means being kind, compassionate, and part of one big family."
Keynote speaker, New Jersey Secretary of Higher Education Brian Bridges, reminded graduates that "commencement" means to begin, and they are starting on a new journey. He offered graduates three pieces of advice: to chart their own path with courage and integrity; embrace lifelong learning, even from the most unexpected places; and to push themselves to move forward and upward, even when they are doing well.
Short Course Highlights African American History in S.J.
About 100 people braved a May nor'easter to learn about the history of African Americans in South Jersey at the second African American Cultural Heritage Short Course held at the Stockton Atlantic City campus on May 7.
The daylong event was built around the theme "Migration and Movement" and featured speakers, exhibits, films and a book fair, plus a guided tour of the Atlantic City mural project and the Northside.
"Despite the huge rainstorm, everyone showed up," said Diana Strelczyk, assistant director of the Stockton Office of Continuing Studies, a sponsor of the event. This is the second African American short course and Strelczyk said she hopes to build on the event each year. The first short course was held in 2019, but COVID-19 restrictions prevented the event from being held in 2020 and 2021.
The keynote speaker was Henrietta Shelton, founder of the Chicken Bone Beach Foundation and Jazz School. Other speakers included Lester Muhammad and Kaleem Shabazz, who presented a film screening and discussion on the history of Atlantic City's Muhammad Temple #10 from the 1940s to today. Hope Gaines from the Center for Community Arts discussed Cape May oral histories that are included in a new book.
The day ended with an interfaith panel of Atlantic City religious leaders speaking on their involvement in the city.
---
LIGHT Celebrates 10th Anniversary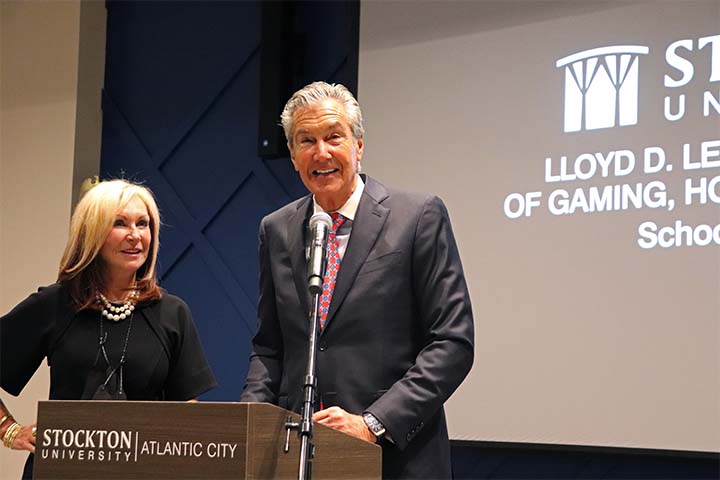 The Lloyd D. Levenson Institute of Hospitality, Gaming and Tourism (LIGHT) belatedly celebrated its 10th anniversary March 9 by sharing laughter and memories from the past decade, while recognizing its namesake's significant contributions to Stockton University and the community.
Established in 2010, LIGHT serves as an academic resource for governing agencies, private industries and the community on issues involving the gaming, hospitality and tourism industries in New Jersey.
"Over the past decade, LIGHT's collection of materials from its research, data, reports and publications has grown extensively and has helped establish an expert reputation, not just throughout New Jersey, but throughout the United States and beyond," said Stockton President Harvey Kesselman in his opening remarks at the event, held in the Fannie Lou Hamer Event Room at Stockton Atlantic City.
"Tonight's celebration recognizes not just LIGHT, but its namesake as well," Kesselman said. "Lloyd and Liane have remained dedicated to LIGHT's success. They are also enthusiastic and long-term supporters of our entire university. Their commitment is demonstrated through contributions of their time, expertise and sponsorship - not just to Stockton, but to the many charities and nonprofit groups they support throughout all of South Jersey."
Levenson is Chief Executive Officer of the Cooper Levenson law firm and Chairman of the Casino & iGaming Law practice group, as well as of the Government Services and Cannabis Law Practice groups.
---
Scholarship Gala Raises $425,000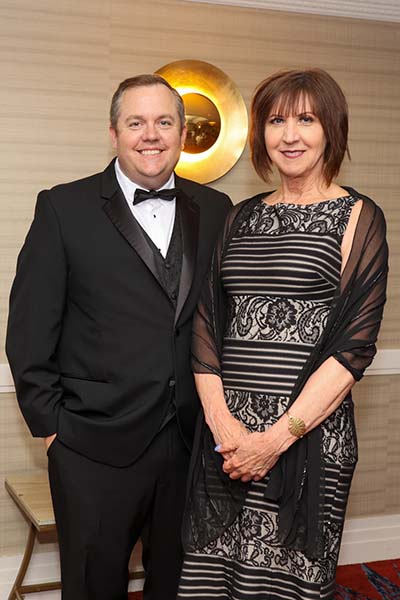 Five hundred guests danced the night away in support of the Stockton University Foundation's Scholarship Benefit Gala at Hard Rock Hotel & Casino in Atlantic City on Saturday, May 14, which raised more than $425,000.
Net proceeds from the event support the Foundation's Benefit Gala Endowed Scholarship Fund, which provided more than $150,000 in scholarships to 160 students this academic year. The endowment has grown to more than $5 million since 2007.
"The unwavering support and generosity of our sponsors and supporters provides countless students from the region and beyond the ability to pursue the dream of a college education with less financial burden," said Donna Buzby, chair of the Stockton University Foundation Board of Directors.
Stockton donors, alumni and current and former scholarship recipients in attendance enjoyed several unique touches highlighting Stockton's rich history and academic programs, including menu items featuring produce from the university's Sustainability Farm and maple syrup from campus trees, student research projects and displays celebrating Stockton's 50th anniversary of teaching this year.
The Symphony Gold Jazz Trio and Stockapella, Stockton's student acapella group, kicked off the evening's entertainment. Joe Lupo, president of Hard Rock Hotel & Casino Atlantic City, introduced the night's headline act LIVE AND LET DIE – the Music of Paul McCartney - featuring Tony Kishman, and DJ Ahmed Kahn kept guests dancing well into the evening as the night's closing performer.
The Scholarship Benefit Gala will return to Hard Rock on April 22, 2023.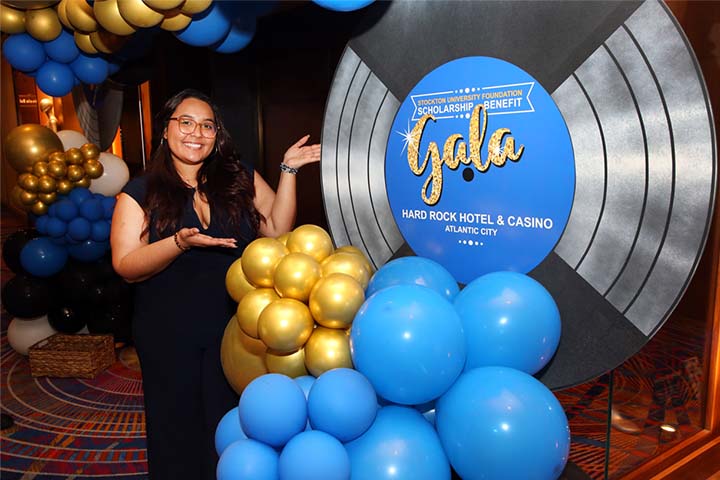 ---
Magazine Recognizes Student Affairs at Stockton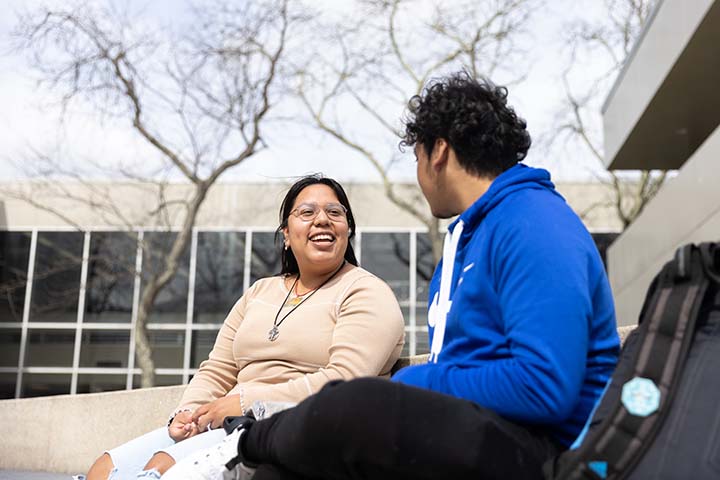 Stockton University has been named one of "The Most Promising Places to Work in Student Affairs," by "Diverse: Issues In Higher Education."
The 2022 list of the 16 recognized universities plus eight honorable mentions were included in the March 3 issue of the national magazine, which reports on diversity in higher education. The publication's research uses a web-based survey approach to examine categories such as family friendliness, salary/benefits and professional development opportunities, with a focus on workplace diversity, staffing practices and work environment.
Stockton Vice President for Student Affairs Christopher Catching said the recognition reflects Stockton's historical commitment to providing an environment for excellence for a diverse student body, including those from underrepresented communities. That commitment begins with the employees and is reflected in student success.
Catching cited three steps that make Student Affairs a positive and inclusive environment for both students and employees: focusing on inclusive student success, cultivating a community of educators, and creating opportunities for professional development and engagement. He said offering employees opportunities to grow and engage with others benefits everyone.
"Doing so will strengthen their knowledge and career development and their ability to support student and institutional success," Catching said.
Catching also credited the Board of Trustees and Stockton President Harvey Kesselman, a Stockton alumnus, for encouraging diversity in the faculty, staff and student body during his more than 40-year career at Stockton.
Read the latest news from Stockton online and follow us on Facebook, Twitter, YouTube, Instagram and Snapchat.