Statement on U.S. Supreme Court Decision Regarding Race-Conscious Admissions Programs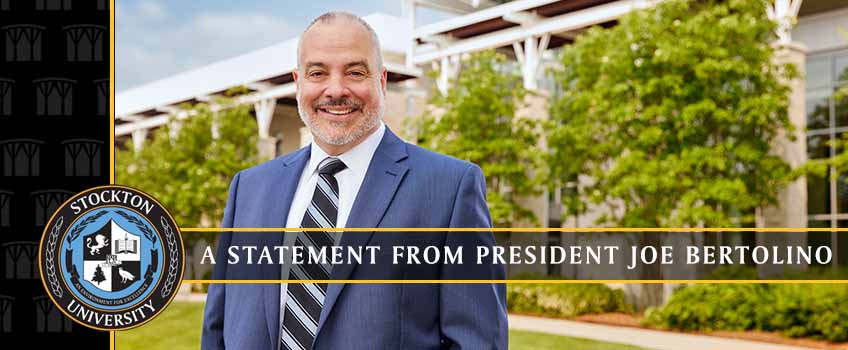 Dear Stockton Community,
Stockton was founded on the idea that a quality education - the type of education offered at private, elite colleges - be made available to all students, of every background and ability.
I was disheartened last week when the U.S. Supreme Court struck down racial conscious efforts to diversify student populations on college and university campuses.
Here at Stockton, we celebrate our diversity. Varied perspectives build a stronger, inclusive campus community, where we all value each other. Our University proudly provides access and opportunity to everyone, and we remain steadfastly true to our mission of developing engaged and effective citizens, including those from underrepresented populations.
This means when any student applies to Stockton, they are guaranteed a holistic review that takes into account scholastic achievement, extracurricular participation and leadership.
Our guiding principle is Students First, and that will never change. Stockton's doors remain open to all.
Sincerely,
Joe Bertolino, Ed.D.
President