Spotlight On: STILT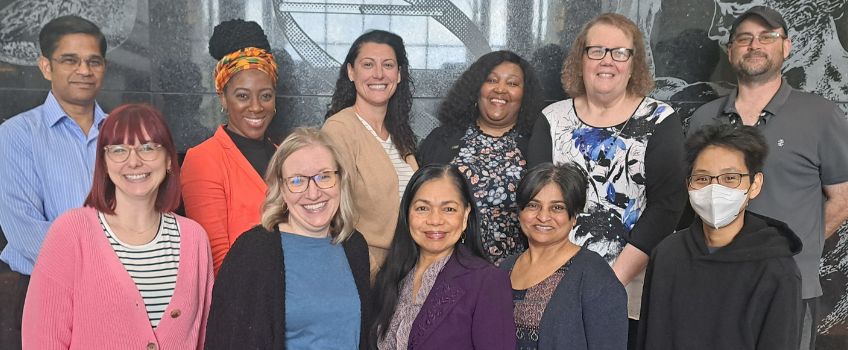 Galloway, N.J. — The Stockton Toolkit for Inclusive Learning and Teaching (STILT) is an online resource for faculty and other campus members that provides various resources promoting inclusive learning environments. STILT focuses on awareness, respect, inclusion, active learning and belonging. Development of the toolkit and purchase of digitally licensed materials in the toolkit was generously funded by Stockton's Compass Fund.
STILT is the result of work over the past year, where project leaders Kathy Klein, executive director of the Center for Teaching & Learning Design, and Guia Calicdan-Apostle, CTLD Diversity Faculty Fellow and associate professor of Social Work, collaborated with faculty and students to organize and develop resource materials that promote diversity, inclusion (anti-racism), equity, belonging and justice (DEIBJ).
The participants assisting the project leaders in developing STILT materials, called STILT Ambassadors, include student members Shannon Gallina, Hadiya Gayle, Israt Jahan, Mikael Pamuspusan, Keidy Romero, Sophoko Stokes and Destiny Vattanavong, and faculty members Adam Aguiar, associate professor of Biology; Priti Haria, associate professor of Education - Special Education; Colleen Kase, assistant professor of Psychology; Becky Mannel, assistant professor of Occupational Therapy; Sunny Mathew, assistant professor of Social Work; Nordia Scott, assistant professor of Social Psychology; and Emmanuel Small, associate professor of Business Studies. STILT Ambassadors met regularly during the Spring 2023 semester. They virtually attended the AAC&U 2023 Conference on Diversity, Equity, and Student Success from March 9-11 to gain knowledge and skills relevant to developing resources to promote positive interactions and inclusive learning environments.
On June 20, the Inclusive Teaching (STILT) Summer Institute, facilitated by Calicdan-Apostle, Kase, Klein and Scott, was attended by 14 faculty members. The Institute introduced the STILT resources and provided professional development related to inclusive teaching and anti-racist pedagogy and practice. Participants identified STILT resources and inclusive practices that would enhance a course the participants are teaching in the upcoming academic year.
Participant satisfaction was high based on a post-institute survey. A participant stated, "The toolkit activity resources are phenomenal. The idea that I don't have to reinvent the wheel has made me more confident in my ability to deliver these types of necessary curriculum."
STILT is maintained by the Center for Teaching & Learning Design and undergoing final revisions. It will be available to Stockton community members by the end of July.
Reported by Mandee McCullough
Photo submitted