Day of Giving Seeks 1,000 Donors; Includes $250,000 Challenge Gift from Spencer's and Spirit Halloween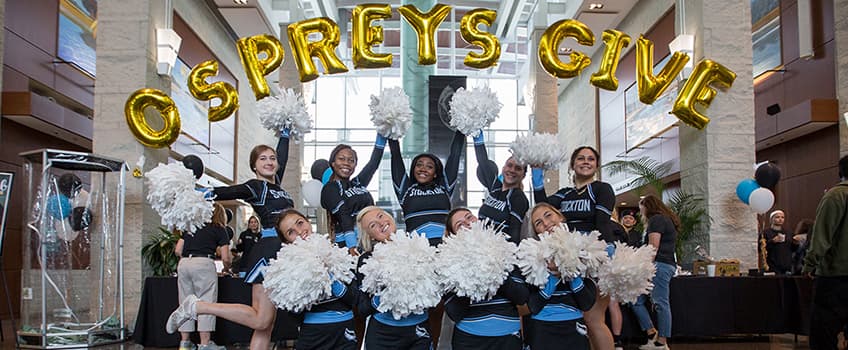 Galloway, N.J. — The Stockton University Foundation will hold its sixth annual giving day, Ospreys Give, for 24 hours starting at 1 p.m. Wednesday, Oct. 4 and concluding at 1 p.m. Thursday, Oct. 5 with a goal of engaging 1,000 donors.
The theme for this year's event is gratitude, and Stockton invites all members of the community to share what they're grateful for by making a gift in any amount to support students and programs that are meaningful to them. The Stockton University Foundation raises funds for a variety of worthwhile causes at Stockton, including support for students with food and housing insecurity, financial difficulties and more.
A number of match and challenge gifts are available, which can double the amount of some donations and unlock a number of additional funds for the day. Spencer's and Spirit Halloween are the day's leading sponsors, having generously committed $250,000 to be unlocked as donor goals are met throughout the campaign.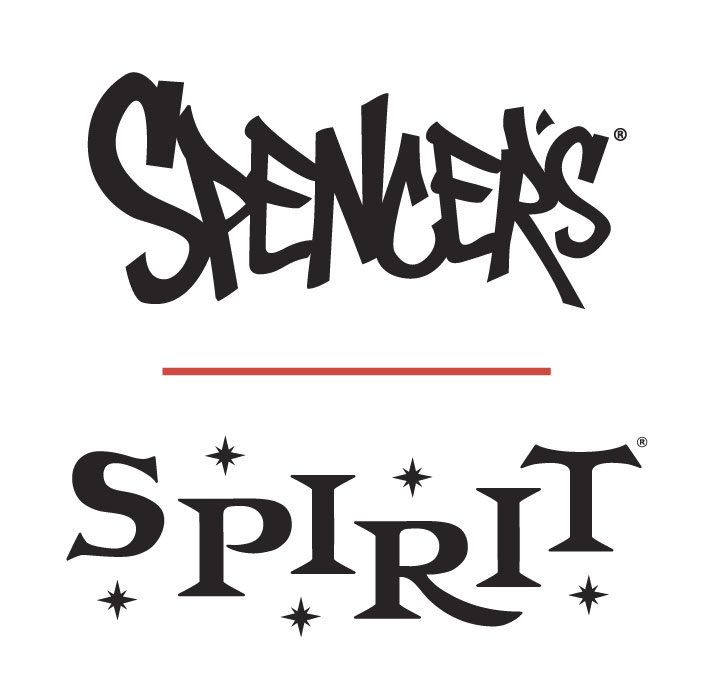 "We're thrilled to play a pivotal role in our community's growth by proudly supporting Stockton students during Ospreys Give. We believe in fostering our partnership with Stockton, through the strong Stockton alumni representation on our team and our active collaboration providing internship opportunities to current students. We understand that investing in the education of our future leaders is an investment for a stronger community," said Steven Silverstein, CEO of Spencer's and Spirit Halloween.
"We are immensely grateful to Spencer's and Spirit for their generous support. Their partnership significantly enhances our ability to remove barriers to a college degree. Spencer's and Spirit continuously set the example for other organizations in the community through their philanthropy and focus on community service," said Dan Nugent, vice president of University Advancement and executive director of the University Foundation.
A variety of events will take place on Stockton's Galloway campus and online, to celebrate the spirit of giving and engage students, alumni, faculty, staff and community members.
Events include:
Kick-off Party: Ospreys Give will kick off at 1 p.m. with games, prizes, music and food.
Talon Taxi Rides: Hop on the Talon Taxi around campus for a chance to win money for your favorite program or cause.
Stockton Pop-Up Pub: A revival of the campus pub for alumni and friends, offering affordable drinks served by celebrity Stockton bartenders.
Ospreys Give promises to be a day of unity and philanthropy, bringing the community together to make a difference.
For more information on how you can participate or support this year's Ospreys Give, please visit stockton.edu/ospreysgive.
# # #
Media contacts:
Stacey Clapp
Director of Strategic Communications
Stacey.Clapp@stockton.edu
609-626-3645
609-412-8069
stockton.edu/media

Mark Melhorn
Associate Director of News and Media Relations
Mark.Melhorn@stockton.edu
609-652-4593
609-569-6026
stockton.edu/media