Celebrating Excellence: Introducing the 2023 IRC Awardees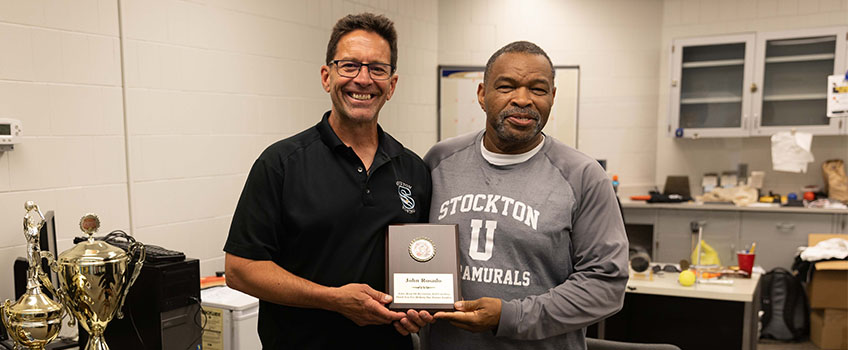 Galloway, N.J. — Each year, the Intramural Recreational Council (IRC) presents three awards to members of the Stockton University community: the Dr. Vera King Farris Award, the G. Larry James Award and the Shannon Newberry Award.
The 2023 Dr. Vera King Farris Award recipient is Ariane Newman, associate provost for Academic Success. The Dr. Vera King Farris Award celebrates those within the Stockton community dedicated to helping others better their lives both academically and personally.
The 2023 Shannon Newbury Award recipient is Rodger Jackson, professor of Philosophy. The Shannon Newberry Award recognizes those who have proven their merit in their actions and have worked hard at making Stockton University a better place to learn and teach and have fun doing it.
The 2023 G. Larry James Award recipient is Harry Silverstein, head women's tennis coach. The G. Larry James Award honors a very talented member of the Stockton IRC Program that excels in athletics, academics and charitable work. The individual has proven their worth by coaching, mentoring or being successful academically.
Additionally, the IRC acknowledged the following individuals for their outstanding work and dedication: Susan Allen, Patricia Collins, Laura Hughes, Mario Librizzi-Laing and John Rosado.