25 Integrative Health Minor Graduates Celebrated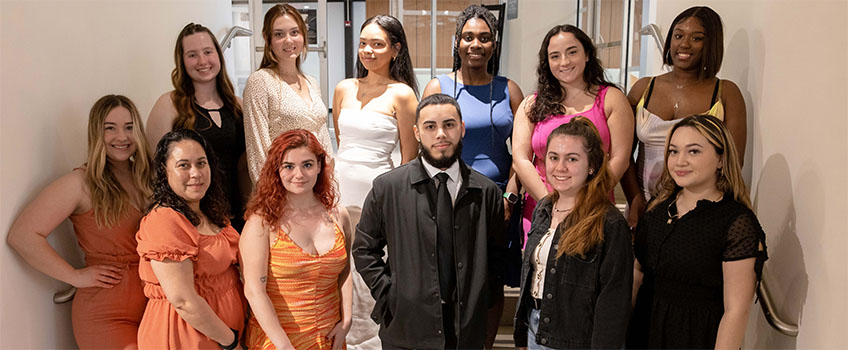 Galloway, N.J. — The Stockton University School of Health Sciences held a ceremony in the Campus Center Theatre to celebrate 25 students graduating with their minor in Integrative Health, a concentration that provides a foundation to explore various holistic therapies and integrative medicine.
Speakers at the event were Mary Lou Galantino, distinguished professor of Physical Therapy and program coordinator; Lee Bryant, assistant dean of the School of Health Sciences; and students Jennifer Dorval and Madison Colombo.
Members of the Class of 2023 who graduated with an Integrative Health Minor are:
Cassandra Bodner, Rosibel Bonilla, Akirea Cabrera, Hailey Carson, Rebekah Chapman, Alexis Chow, Madison Colombo, Hayleigh Colucci, Jennifer Coulman, Edwin Cruz-Gonzalez, Jennifer Dorval, Laurel Flockhart, Tarun Harshe, Cierra Johnson, Vanessa Krug, Jewel Kunnumpuram, Emily Kurilla, Shani Odhiambo, Gabriella Petris, Jeannie Pincus, Hannah Robinson, Christina Romano, Vanessa Saint Germain, Jodi Schwartz, Jillian Vierra.
Reported by Thalia Rivas
Photo by Susan Allen