Fitch Upgrades Stockton to 'A' Rating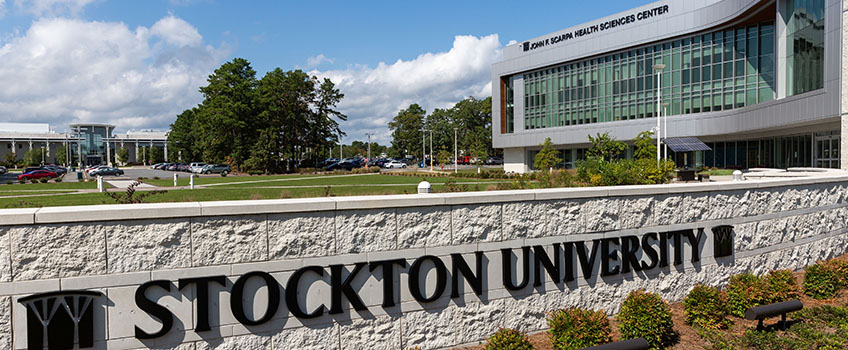 Galloway, N.J. – Stockton University was upgraded to an 'A' bond rating with Fitch Ratings, the company announced March 28.
In its press release, Fitch said: "The 'A' IDR and bond ratings for Stockton reflect the university's steady rise in net student-driven revenues over the past several years in part due to new beachside student housing in Atlantic City that boosted auxiliary revenues even as enrollment faced moderate pandemic-era declines. With roughly 9,100 enrolled students as of fall 2022, Stockton's ratings also incorporate signs of stabilization in student enrollment."
The analysis also noted the university benefits from increasing amounts of state performance-based funding tied to graduation levels and other success metrics.
"Stockton's operating performance and leverage ratios have improved substantially and steadily over the past five years, demonstrating the university's financial management and attention to achieving fiscal balance," Fitch said in the release.
"The Fitch bond rating and analysis speaks to the hard work and dedication of our faculty, staff and administrators to balance financial obligations with providing students a quality education and meaningful experiences," Stockton President Harvey Kesselman said. "The report highlights Stockton as an in-demand university with broadening geographic appeal, further demonstrating the success of our students-first mission."
Stockton's enrollment is experiencing a post-pandemic rebound, with one of the largest first-year student classes ever in fall 2022. Applications for fall 2023 are over 9,000, up 5% from the previous year.
# # #
Media contacts:
Stacey Clapp
Director of Strategic Communications
Stacey.Clapp@stockton.edu
609-626-3645
609-412-8069
stockton.edu/media


Mark Melhorn
Associate Director of News and Media Relations
Mark.Melhorn@stockton.edu
609-652-4593
609-569-6026
stockton.edu/media