'Evening of Excellence' Wins 2023 Best of District II Award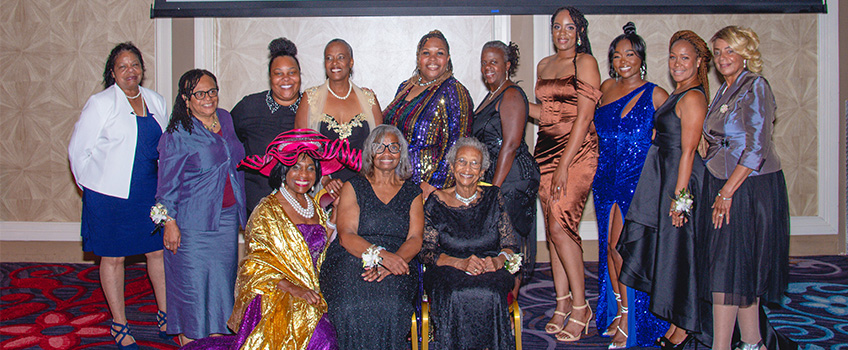 Galloway, N.J. — Stockton University's "Evening of Excellence" has been honored with the 2023 Best of District II Award by the Council for Advancement and Support of Education (CASE) District II in the Events category.
"We are honored to receive the 2023 Best of District II Award from CASE. This recognition is a testament to the dedication and hard work of our faculty, staff and alumni who made the inaugural 'Evening of Excellence' a truly exceptional event," said Sara Faurot, director of Alumni Relations.
CASE is the professional association serving educational institutions and the advancement professionals who work on their behalf in alumni relations, communications, development, marketing and allied areas. The awards will be acknowledged during the CASE District II annual conference in February 2024.
The award recognizes in-person special events that occur on a single day, or a series of related activities that occur on the same day and have the same purpose. Judges looked for strategy, execution and outcomes.
"The 'Evening of Excellence' represents Stockton's commitment to celebrating and recognizing the achievement of its Black alumni," said Ayisha Lee '14/M.B.A. '17, assistant director of Alumni Relations. She added that the event also raised support for the university's Multicultural Center, which opened earlier this year.
"This event was an opportunity to showcase the profound impact of our alumni and their contributions to our university and their career fields," Lee said. "It feels like such a full circle moment to be receiving this recognition and also see the Multicultural Center open and serving our students and community in such a significant way."
Stockton hosted "An Evening of Excellence: Celebrating Black Alumni Achievements" on Aug. 26, 2022. The event honored the remarkable achievements, leadership and service of Stockton's Black alumni, as well as to acknowledge the faculty and staff who have actively supported Black student success.
"This event gave our Black alumni an opportunity to see and celebrate themselves. The impact was far-reaching, resulting in a reengaged alumni population and reestablished relationships with their alma mater," Lee said.
The next "Evening of Excellence" is scheduled for Aug. 23, 2024.