Student Wins Competitive Scholarship to Study in Greece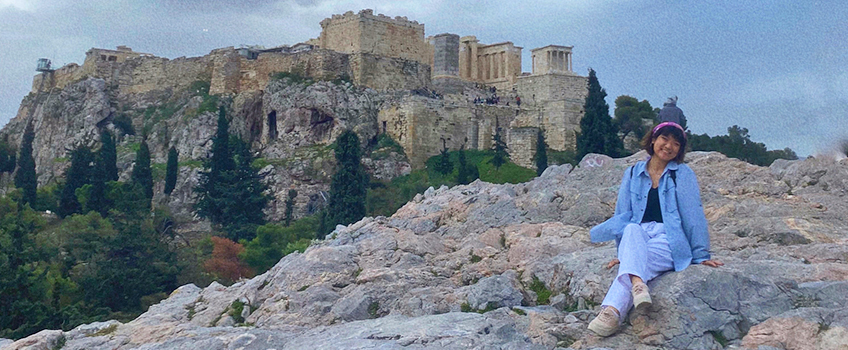 Galloway, N.J. — As sophomore Eline Xia researched ways to help with studying abroad expenses, she came across the Benjamin A. Gilman International Scholarship Program awarded by the U.S. Department of State.
When the Political Science and Sustainability double major from Egg Harbor Township learned it was open to all U.S. citizens, she immediately thought, "There's no way I'm going to get it," so she didn't apply.
However, after receiving several encouraging emails from Jiangyuan "JY" Zhou in Stockton's Office of Global Engagement, Xia decided to give it a shot. In about a week, she pulled together everything she needed and submitted her application.
Out of the 30 Stockton students who worked on applications for the highly competitive grant, 10 successfully submitted applications. Xia was the only Stockton student to win one.
"I felt a sigh of relief and also really, really excited," Xia said when she found out she was awarded a scholarship. "A bunch of first-generation students and students of color don't get to study abroad for a multitude of reasons — a lot of it being financial backing — so that was just another burden lifted off me."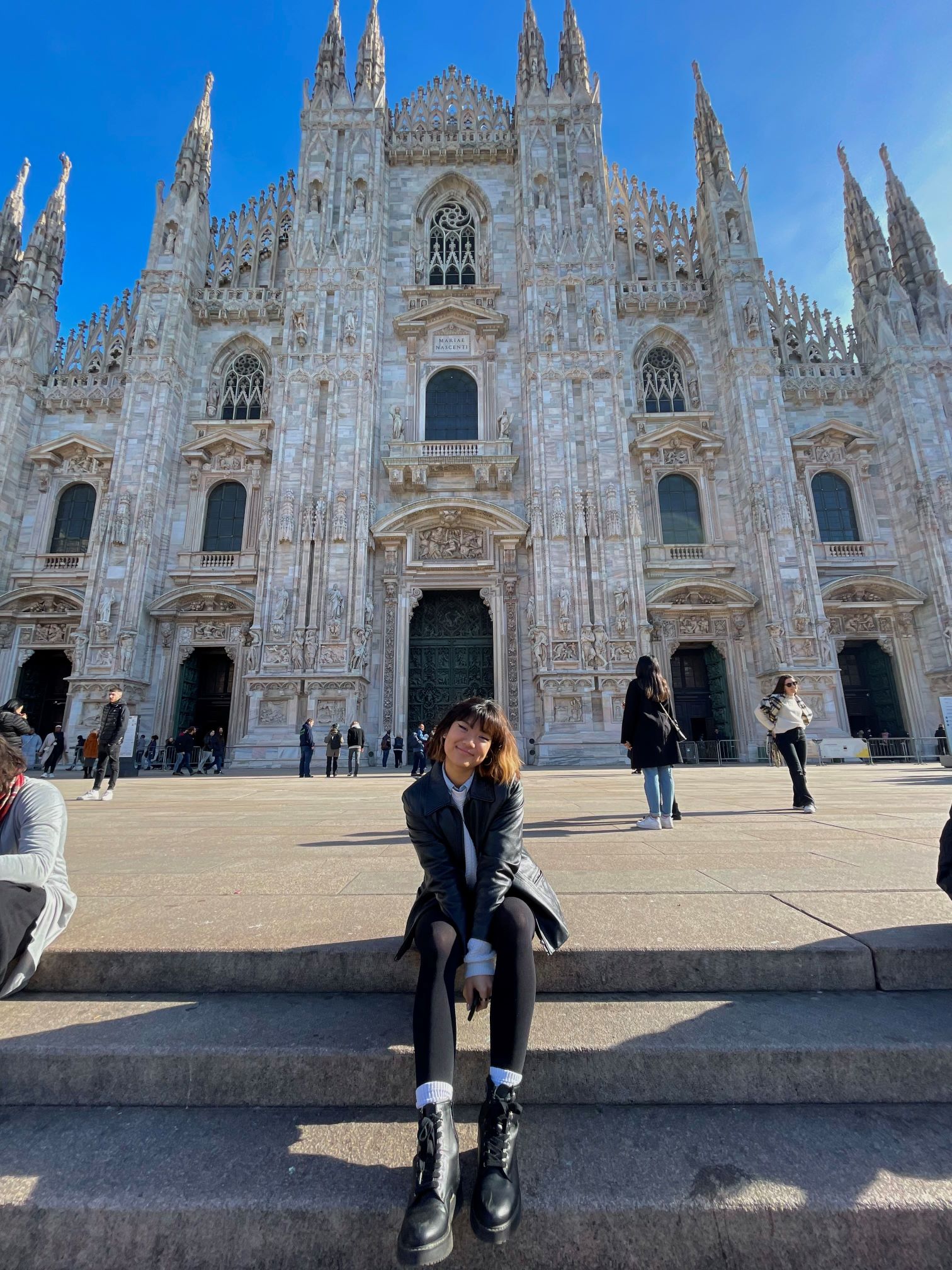 Xia arrived in Greece in early January to start her spring 2023 semester abroad. She is studying at the American College of Greece in Athens until early May.
"Everything is amazing, I love it here," she said of the experience so far.
After a life-changing experience studying abroad in Thailand in high school, Xia knew she wanted to do it again in college. Choosing Greece was an easy decision for her.
"I thought the birthplace of democracy would be a really great place to study political science," she explained. "And I picked this specific school because there are a bunch of sustainability initiatives here. I'm actually doing an independent study on it and comparing it to Stockton."
Xia hopes to go into environmental law after graduating college. "With political science and sustainability, I feel like this is going to help my career and help me stand out in the future."
While abroad, Xia is looking forward to learning more of the language, enjoying the delicious food and making friends with people from different backgrounds and countries.
She wants other Stockton students to take advantage of study-abroad opportunities, too. "Specifically students of color who may not get the opportunity or who may think that this isn't for them, I hope they really try to do it. I know it may seem scary and there may be so many obstacles, but this is a great opportunity. I hope everyone can experience it."
The U.S. Department of State's Benjamin A. Gilman International Scholarship is a grant program enabling students of limited means to study or intern abroad and gain skills that support the nation's security and economic competitiveness. Gilman, a Republican congressman from New York who died in 2016, focused on foreign policy throughout his 30 years of service.
For Stockton students interested in learning more or applying for the Gilman International Scholarship, contact the Office of Global Engagement by email at oge@stockton.edu. The deadline to apply is March 9.
Reported by Eliza Hunt
Photos provided by Eline Xia