Club Connect: Meet the... Stockton Garden Club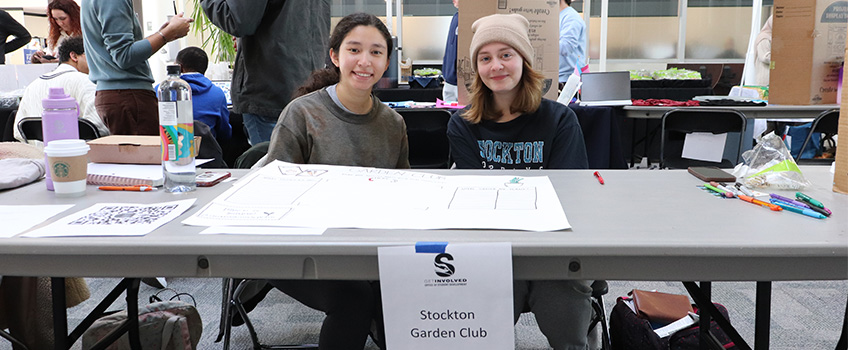 Galloway, N.J. – Get your hands dirty by joining the Stockton Garden Club!
According to Amanda Logie, the president of the club, they're offering students a greater knowledge of farming and the food system through an "introduction to gardening and how to do gardening on their own."
It is Logie's hope that members feel in control of the knowledge they receive by having them make decisions on what they want to acquire a skill in and educating them on what goes into a garden.
Incoming members can expect a lot of gardening activities and to learn about different plants. Members can also expect many volunteer opportunities both within and outside of Stockton.
– Story and photo by Thalia Rivas