Club Connect: Meet the... Caribbean Students Association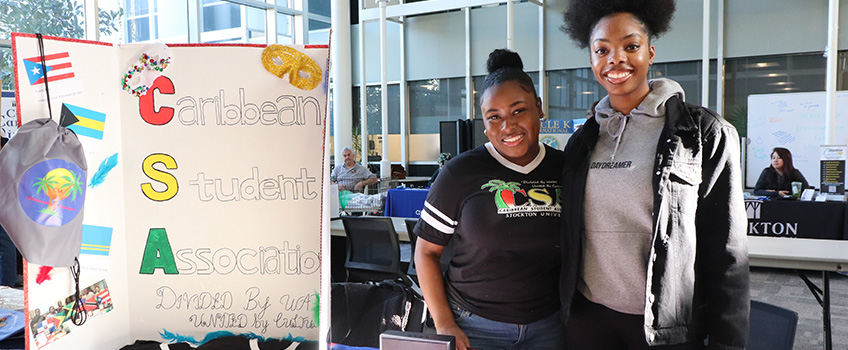 Galloway, N.J. – Get a little bit of the island experience with the Caribbean community here at Stockton University.
"We started the club last semester," Ann Delva, president of the Caribbean Students Association, said. "We are mostly trying to get new members, create new events and keep growing."
According to Delva, the student organization's objective is to bring people together and exhibit the Caribbean culture to Stockton students. The organization also serves as a platform for Caribbean students to create a community by connecting with one another and their heritage.
Jasmine Jourdain, the secretary of the organization, expressed that community building is the core of what the club offers to members, saying that it is "really about inclusivity."
Meetings will have fun topics and members will not only experience what the Caribbean Students Association is like but will also get a chance to experience other clubs as well through collaborations with others throughout the semester.
For example, CSA will be collaborating with Los Latinos Unidos, African Student Organization, Kappa Alpha Psi Fraternity, Inc. and Zeta Phi Beta Sorority, Inc. for a program that gives students a platform to discuss their experiences with colorism within multicultural communities. The "Afro-Latin Colorism Talk" is at 6 p.m., Monday, Feb. 27 in the Multicultural Center.
The Caribbean Students Association has weekly meetings on Tuesdays at 5 p.m. Be sure to
join them through OspreyHub
or follow them on Instagram,
@Stockton_CSA
, to learn more about Caribbean culture and connect with an amazing community!
– Story and photo by Thalia Rivas