Club Connect: Meet the... Commuters on the Go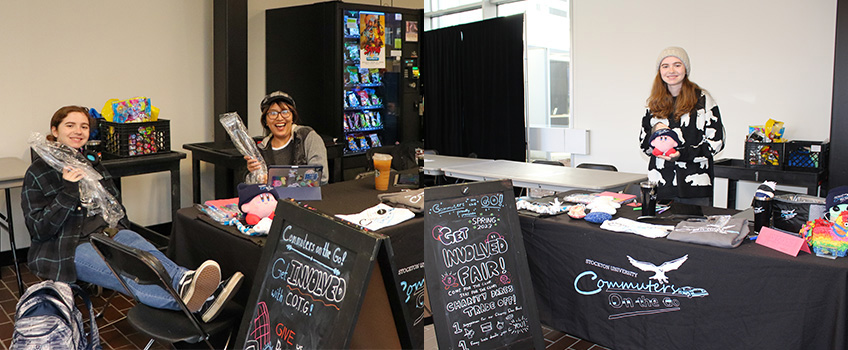 Galloway, N.J. – Feeling like you're missing out on residential life activities just because you don't live on campus? Don't fret, the Commuters On The Go is your best bet!
This club was started to bring together students who commute to campus and don't necessarily get to experience the "full college life."
"The founders of Commuters On The Go wanted to give commuters a place to go and we want to be able to continuously foster community and friendship for them," said Annie Paxson, secretary of the club.
New members should expect to make these lifelong connections and gain that college extracurricular experience rather than going straight home after classes are done. The members also love to do charity work, including raising money for the American Heart Association.
One of their upcoming meetings will raise money for the foundation by hosting a "Hot Ones" wing-eating competition, as popularized by Sean Evans and First We Feast. Students can watch the competition on March 28 in F-115 at 4:30 p.m.
The club hosts an annual Commuter Spirit Week, which typically highlights an important cause. This year's cause is mental health and self-care, and they will be doing activities to bring awareness to the issue. More information is forthcoming.
Paxson stressed that anyone is welcome to join, even if they are residential students.
Check them out on OspreyHub
and follow their Instagram, @
StocktonCOTG
. They meet Tuesdays at 4:30 p.m. where they hang out, eat food and play games.
Everyone at Stockton has a place; so commuters, this might be yours!
– Story and photo by Paulina Tyszka