Club Connect: Meet the... Animal Care Club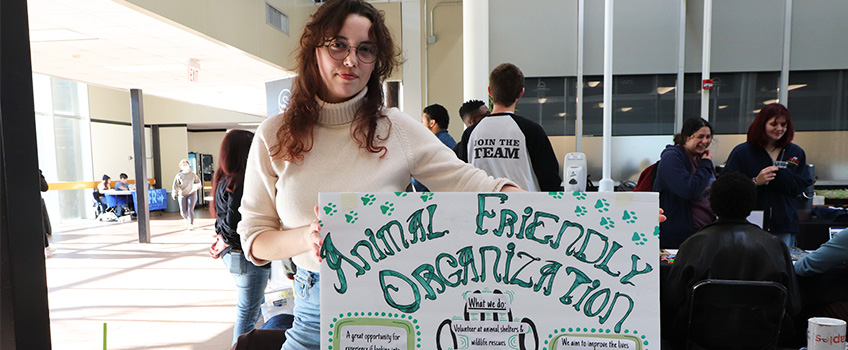 Galloway, N.J. – Are you interested in giving a helping hand to animals? The Animal Care Club is the right place for you.
The president and founder, Audra McFarland, started this club because they wanted to get into the animal care field and work for zoos, aquariums and animal rehabilitation centers. McFarland now aims to spread proper information regarding how to take care of animals and volunteer at local animal shelters and rescues.
The main objective of the club is to get students more involved and aware of how animals get treated, both positively and negatively. Incoming members will have chances to participate in service projects, including donating necessities and fundraising for shelters and rescues. Because this club was created recently, McFarland states that "new members can expect a small but welcoming group."
In the past, the Animal Care Club has been to the Atlantic County Animal Shelter, South Jersey All Breeds Horse Rescue, the Funny Farm Animal Rescue and the Atlantic City Aquarium. For this year, the club is taking a trip to the Philadelphia Zoo on Saturday, March 25 at 9:30 a.m. Transportation will be provided, tickets are $10 and are available for purchase at the Campus Center Information Desk.
– Story and photo by Thalia Rivas