Club Connect: Meet the... Ultimate Frisbee Club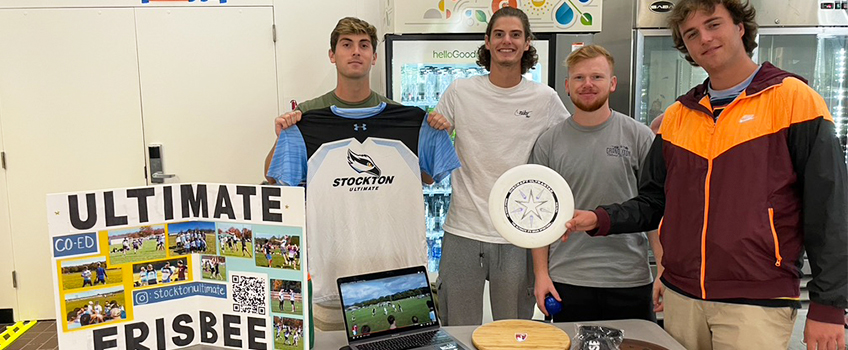 Galloway, N.J. – The Ultimate Frisbee Club has been around for well over 20 years.
It was created for members to spread their love of the game, have fun and make friends. The club is coed, and anyone interested in frisbee can join. They recently held a tournament against Rowan University, Radnor High School and the South Jersey Rebels.
"It's a great sport and a lot of fun," current member Sam Barch said.
Meetings and practices are held at 3:30 p.m. on Tuesdays and Thursdays in Field #3 of the G. Larry James Stadium, as well as at 8 p.m. on Fridays on the Turf Field on Pomona Road. Join them on OspreyHub and follow them on Instagram!
– Story by Rachel Szymanski
---
There are over 200+ ways for students at Stockton University to get involved – explore the clubs and organizations on campus by checking out the twice-a-year Get Involved Fair or through OspreyHub.
– Photos by Gianna Schiattarella